In Focus: Doku set for stardom despite quiet City debut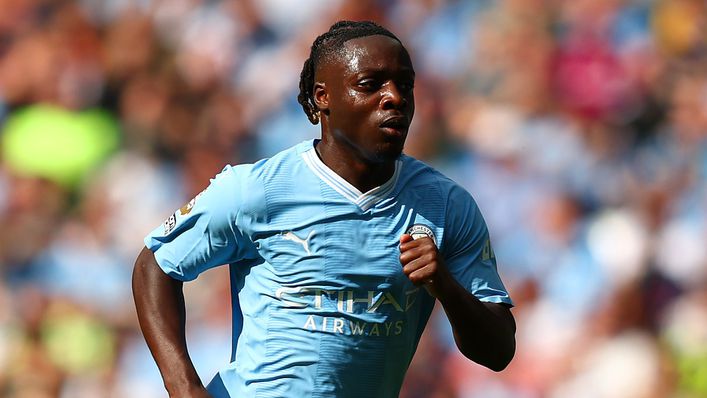 Manchester City spending more than £55million on a 21-year-old forward with the world at his feet is an ominous sign for their rivals.
Jeremy Doku's potential was already obvious and with Pep Guardiola now responsible for his development, he seems set for stardom.
Adding to attacking ranks that already include Erling Haaland, Julian Alvarez and Phil Foden — all aged 23 — Doku will form part of a side that will inevitably prosper for years to come.
As he prepares to feature in Belgium's Euro 2024 qualifier against Azerbaijan on Saturday, we take a look at the Doku's credentials.
Room for improvement
Doku combines the attributes of old-school Guardiola wingers like Leroy Sane and Raheem Sterling with his new-age wide men Riyad Mahrez and Jack Grealish.
The Belgian ranked second to Lionel Messi for successful take-ons in Ligue 1 last season despite starting just 13 matches.
But he also proved that he can slow the game down and play with control by posting a pass accuracy rate of 86.44%.
As his performance in Saturday's home victory against Fulham proved, though, translating skills into performances in City's system takes time.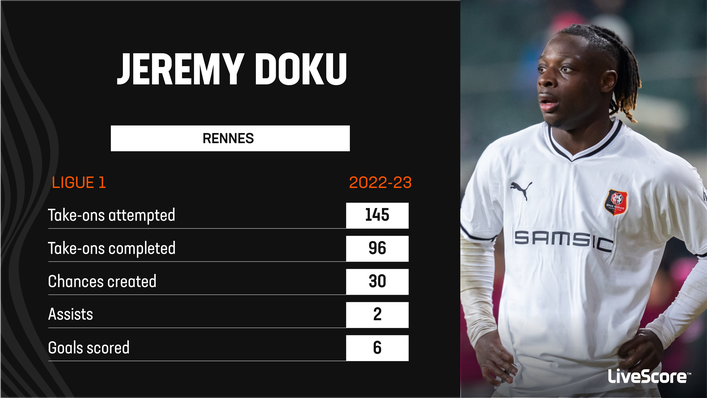 Home debut
Doku's debut against the Cottagers was an indication of the challenges he will have to overcome at the Etihad.
The summer recruit completed a couple of dribbles but managed only 23 passes in 75 minutes despite being switched from the right flank to the left as City tried to get him into the game.
Assistant coach Juanma Lillo said: "If you look at the way he played, we lacked that fluidity as a team and it was difficult to find him at times.
"We had a lot of players playing balls through the centre which is something he can do as well but at times he couldn't get as much of the ball as perhaps he could have."
A player who likes to attack space and run in behind, City will have to find a way of unlocking Doku's attributes against low-block opposition.
Belgium prospects
Roberto Martinez arguably underused Doku at last year's World Cup, handing him just 18 minutes of action as Belgium scored one goal and crashed out at the group stage.
But his international prospects have improved under new boss Domenico Tedesco, who handed him his first international start in nearly two years against Austria last June.
Tedesco has been charged with bringing down the Red Devils' average age and a player Guardiola has just signed for the European champions is bound to be front and centre.
Games against Azerbaijan and Estonia in the coming week should not prove too much of a test but are a good opportunity for Doku to establish himself in the side, along with 20-year-old Johan Bakayoko and 23-year-old Lois Openda.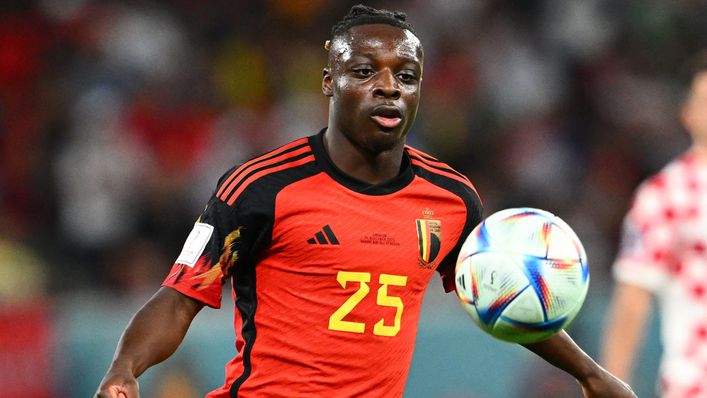 Glowing reference
Thierry Henry worked as Martinez's assistant with Belgium and was taken by Doku's explosive pace and dribbling skills.
One of the Premier League's greatest ever attackers said: "Rarely in my life have I seen a player come out of a dribble so quickly, extraordinary."
Kylian Mbappe, meanwhile, has previously stated that "I have never seen someone from a standing start demonstrate so much power."
The list of players who have taken a season to get going under Guardiola include Bernardo Silva, Joao Cancelo and Grealish.
Considering the Catalan tactician's remarkable record of improving rough diamonds, though, it seems inevitable that Doku is going to the top.
Tags