In Focus: Pep talk can transform £100m man Grealish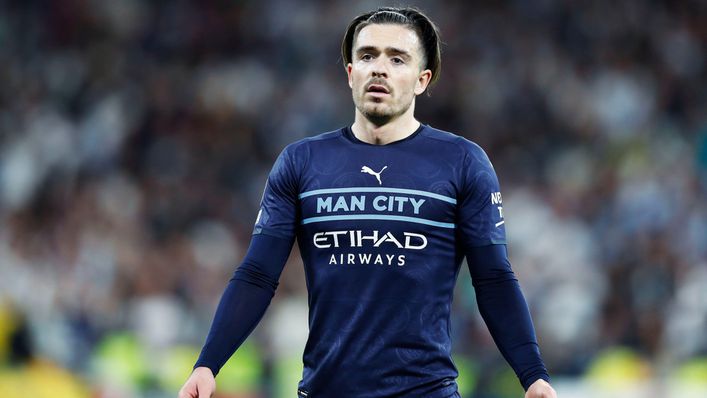 Big things were expected of Jack Grealish when he joined Manchester City last summer — but he has struggled to live up to his £100million price tag.
Pep Guardiola's outfit are on course to retain their Premier League title and the former Aston Villa maestro will collect his first major honour if they do.
But Grealish, 26, has certainly not been a star performer for the Citizens this term, despite sky-high expectations when he moved to the Etihad.
Ahead of tonight's visit to Wolves, we take a look at what the future holds for City's No10.
A dramatic drop-off
Grealish's arrival in Manchester was greeted with great fanfare and understandably so — he was one of the Premier League's standout creative sparks during his time at Villa Park.
Across his two top-flight campaigns in the West Midlands, only seven players provided more assists than Grealish's 15, while just one — current team-mate Kevin De Bruyne — created more chances (216) than his 171.
Last season alone, Grealish ranked second in the league for assists and big chances created per 90 minutes, at 0.41 and 0.58 respectively.
This term though, the England international's output has dropped dramatically. He has averaged just 0.15 assists per 90, which is a natural consequence of creating a markedly lower 0.25 big chances per 90.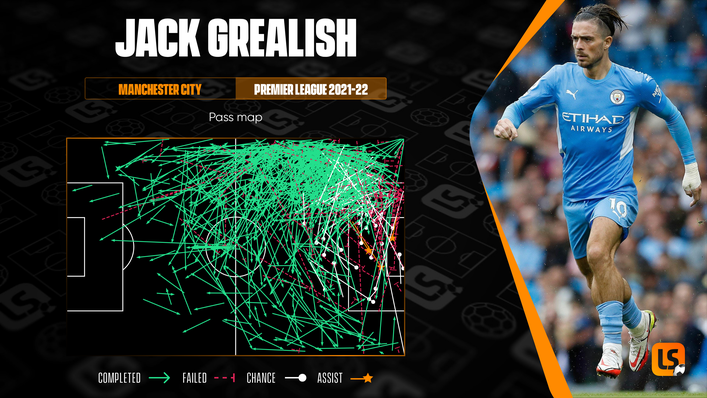 Getting up to speed
Speaking back in December, Grealish admitted that getting to grips with Guardiola's philosophy had been considerably harder than he imagined.
He said: "I've done OK so far. I've got so much more to give.
"It's been so much more difficult than I thought it was going to be.
"I'm still learning and adapting. I've heard some people take a year to adapt here so maybe it will be the same for me. I want to score more and set up more goals next year."
Grealish has hardly pushed on since that interview, but patience is a virtue which could serve him well in the future.
Role refresh?
A change of position could see Grealish finally recapture his best form in a City shirt.
So far, he has tended to play on the left of Guardiola's front three. While that is where he has historically been at his best, he has equally excelled in a more central role.
City do not make use of a typical No10 and playing as a central playmaker would mean dislodging midfield sensation De Bruyne.
That is unless Guardiola tweaks things and deploys the brilliant Belgian slightly deeper, though he would only do that to benefit the whole team, not solely to accommodate one player.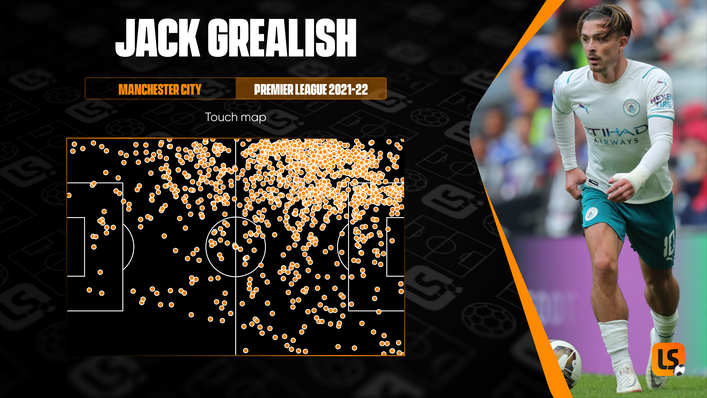 In and out
Grealish's somewhat intermittent involvement may have hampered his ability to get going at City. After all, he has not started more than three Premier League games in succession since last October.
As an attacking player under Guardiola, rotation is a given. But the Birmingham native appears to have found it particularly difficult to get used to.
He was the first name on the teamsheet for Villa, starting 60 out of 76 league matches in 2019-20 and 2020-21 — and would almost certainly have started more were it not for his three-month shin injury late last season.
Grealish is going to have to work out how to find his rhythm with Guardiola's rotation part of the culture at the Etihad.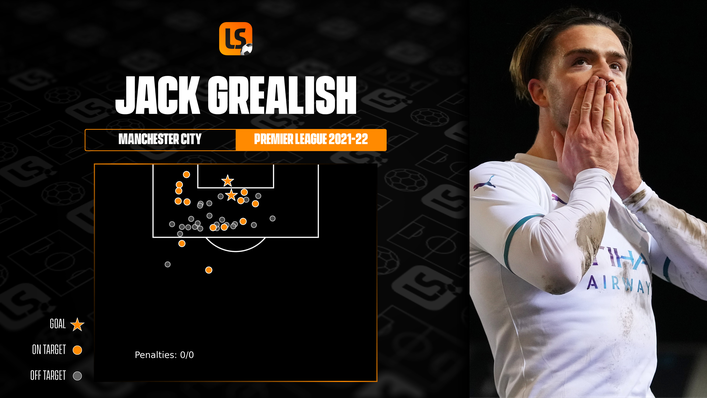 Last resort
If all else fails, could City take the radical decision to offload their £100m recruit?
That is probably easier said than done given they would want to recoup as much of their original outlay as possible.
But there is a limit to how long you can wait for a marquee signing to deliver.
Selling Grealish this summer would be a premature move which City could come to regret — but the pressure to perform will be on from the get-go next season.
Tags