In Focus: How would Kane fit in at Manchester City?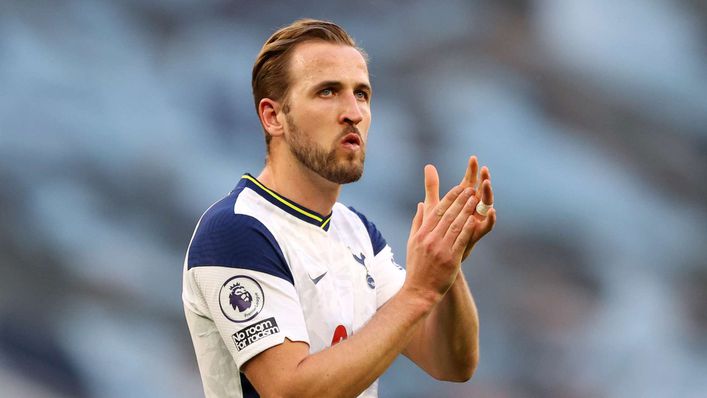 Shock waves resonated around North London when Harry Kane revealed his desire to leave Tottenham this summer.
The forward is Spurs' second-highest goalscorer of all time and has become synonymous with the club over the last decade.
Manchester City are reportedly interested in signing the England captain, but he won't come cheap — it may take a bid of up to £150million for Spurs to reluctantly sell.
With such a huge outlay at stake, we consider how the England captain may fit in at the Etihad Stadium if a move were to indeed materialise.
Adios Aguero
All-time City top goalscorer Sergio Aguero is worshipped in Manchester.
The striker was the architect of their greatest ever moment with his injury-time winner over QPR in 2012 — earning the Citizens their first ever Premier League title.
But Aguero's time in Manchester has come to an end, with the Argentine leaving for Barcelona this summer.
In truth, that departure has been a long time coming. Guardiola made no secrets about the fact that he struggled to fit Aguero into his style of play at times.
But replacing a striker who netted 260 goals in just 390 appearances is no easy feat — with Kane being one of the few forwards on the planet who has the numbers to show he can walk the walk.
Aguero scored over 25 Premier League goals in just one of the 10 seasons he spent in Manchester, while Kane has managed it on three occasions across his seven campaigns as a regular starter.
What about Jesus?
It has been suggested by some that City already have a ready-made Aguero replacement in Gabriel Jesus.
The Brazilian has spent the past four years at the Etihad but has largely been forced to play a supporting role as the Argentine's understudy.
He has consistently stepped in when their injury-hampered frontman missed matches — yet doubts still remain over whether Jesus can fill the boots of his former team-mate permanently.
The 24-year-old scored 14 goals in 42 appearances in all competitions last season but was often used in a wide berth by Guardiola.
In 2019-20, Jesus was trusted with the mantle of playing as a No9 and netted 23 times – putting him joint-second in City's scoring charts.
However, the switch out wide in the last 12 months casts question marks over whether Guardiola trusts Jesus as his main man up top.
False nine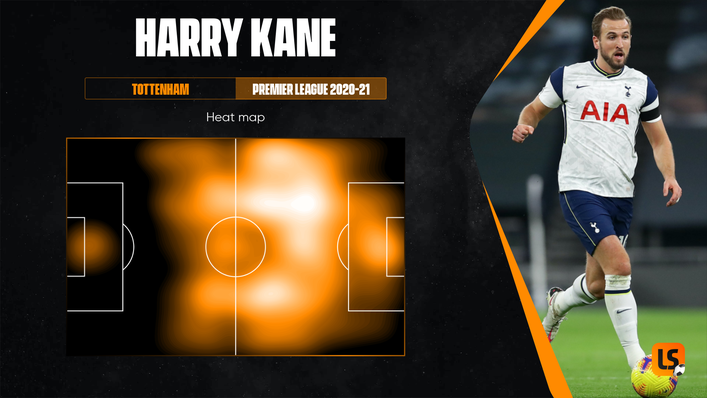 With Aguero spending large spells on the sidelines last season, Guardiola often reverted to using a false nine rather than a traditional striker.
Phil Foden, Kevin De Bruyne, Ilkay Gundogan and Raheem Sterling all spearheaded the frontline at times in 2020-21.
The system allows Guardiola to have another body in the centre of the pitch, outnumbering the opposition's midfield. That is something he finds particularly desirable, with the tactician keen for his full-backs to move into the middle whenever possible too.
Kane's performances this season suggest that he would fit in well in that regard. He has adapted his game in recent times, playing as a de facto 'quarterback' by dropping deep into midfield for Spurs.
The striker topped the Premier League's assist chart last season (14), winning the 2020-21 Playmaker award — suggesting he would seamlessly slot into Guardiola's fluid system.
Silverware
One of the key reasons why the Etihad is such an attractive destination to Kane is the chance to win silverware.
He has won a host of individual accolades in his career to date but has always fallen at the final hurdle when a trophy has been on the line — losing both a Champions League and Carabao Cup final.
A switch to City would also help Kane chase down Alan Shearer's Premier League goalscoring record of 260 goals.
The striker currently has 166 and has made no secret of his aspiration to achieve the record — something that Shearer believes Kane would 'obliterate' should he join the blue half of Manchester.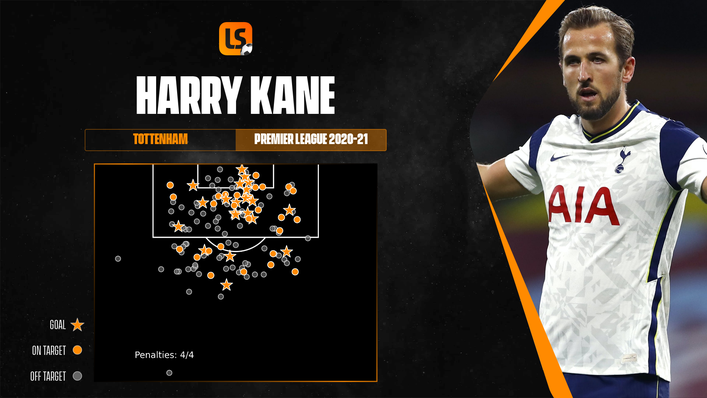 Loosening the purse strings
Even with their incredible financial muscle, City do not typically spend astronomical sums on any one player.
In fact, the £64m spent on Ruben Dias last summer was their club record transfer fee. Signing Kane would cost more than double that.
It was reported last month that City had a £100m bid for Kane turned down by Tottenham chairman Daniel Levy.
And with Guardiola claiming that the Citizens 'cannot afford to replace Aguero', it begs the question of whether City will meet the £150m figure that Levy is reportedly demanding.
Verdict
The grass is clearly greener in Manchester for Kane.
He would have a far greater chance of winning silverware — possibly as soon as August if City were to open their season with a Community Shield win.
And with a near guarantee of goals for Guardiola's side, there are 150 million reasons why they should make a move for the Tottenham and England star.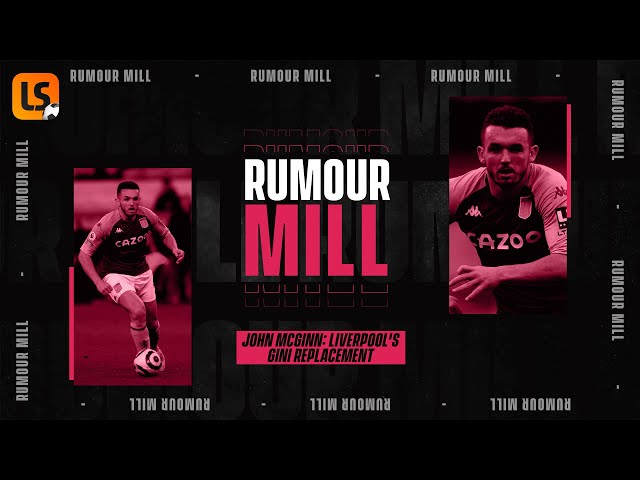 Tags