In Focus: How Barcelona emerge from the Mess of losing Leo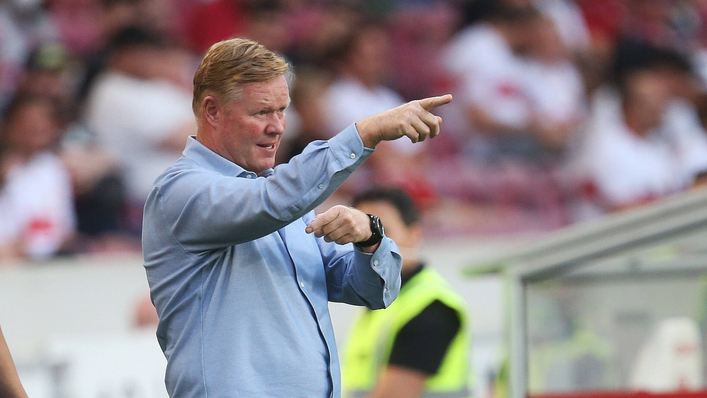 The last time Barcelona headed into a LaLiga season without Lionel Messi was 2003-04.
They eventually finished second behind surprise champions Valencia.
At that time, no one knew a youthful Messi was destined to go on to become the greatest player in the club's history.
While Messi was still honing his craft, Ronaldinho was the Blaugrana's top goalscorer with 22 goals in all competitions in his debut campaign after signing from Paris Saint-Germain.
Fast forward to this summer and the unthinkable happened as the Argentine and Barca parted company.
Having been unable to register the 34-year-old striker due to LaLiga's financial controls, the Catalan giants saw him depart for PSG.
Ahead of Barcelona's curtain-raiser against Real Sociedad, we explore how Ronald Koeman can pick up the pieces without the mercurial Messi.
Forget about trying to replace Messi
You simply cannot replace one of the best players ever to grace a pitch.
Attempting to do so would be futile and will only lead to disappointment and resentment.
Those in charge at Camp Nou will want a new face for the club but they do not have the financial means as they did when Neymar left for Paris.
Despite a summer of turmoil, Barca have plenty of attacking talent — but thrusting someone into the limelight is not without its dangers.
Stepping up
You cannot replace Messi but you can replace certain elements of his game — the most important of which is his goals.
He scored 30 times in LaLiga last season. That was the ninth time he managed 30 or more in the Spanish top flight and he was directly responsible for 35% of the goals scored by Koeman's side.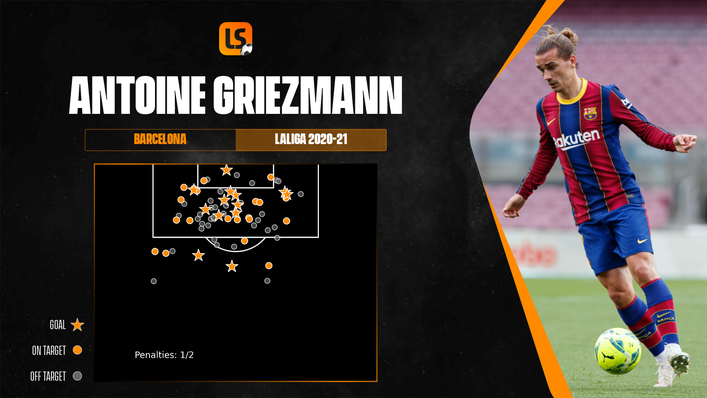 The next highest scorer after him was Antoine Griezmann on 13 and no other Barca player managed double figures.
The Frenchman has it in him to bag 20 goals a season.
He managed it at Atletico Madrid on two occasions and hit at least 15 in all five of his campaigns in the Spanish capital.
The burden will fall on him and new signing Memphis Depay, who joined Barca when his Lyon contract expired.
The Dutchman has been handed the No9 jersey and there is hope the 27-year-old will replicate the form he showed during his final season in France.
He scored 20 in 37 appearances for Lyon last term to record his best return in one of Europe's top five leagues.
The creative void
Messi scored a lot of goals. He also created a lot of them.
In fact, he finished the 2019-20 season with 22 LaLiga assists — more than anyone else for the sixth time in his career.
Barcelona do not have any creative players within their ranks in the same mould as Messi. Quite simply, they have not needed them.
However, there is Philippe Coutinho.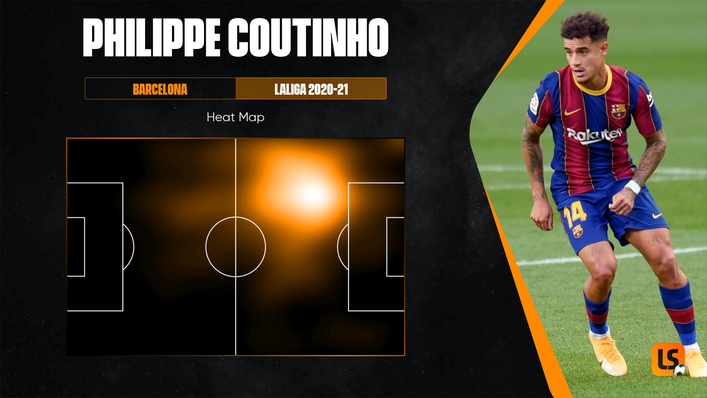 He has failed to recapture the form he showed for Liverpool ever since his £140million move from Merseyside in January 2018.
Coutinho was one of the players named by Koeman when the Dutch boss was asked how Barca would fill the void left by Messi.
He said: "Of course we will have more difficulties to score goals. Messi scored 30 goals last season.
"So other players need to bring more and take the next step and it's more about the team now than individual players.
"It's not always one player, you have to do it together. Hopefully, we get players back from injury like Ansu Fati and Coutinho and then we still have a strong squad."
Now there is a space to be filled, Coutinho could finally start to pay back some of his fee.
Back to basics
When Barcelona conquered Europe with Pep Guardiola, they did so with a squad made up of La Masia graduates.
Now is the time to revert to that ethos after straying in recent years.
Pedri was signed from Las Palmas but he has the Barcelona DNA in the way he plays.
At 18, he could patrol the middle third for the next 15 years — as long as he is not playing 70 games a season like the last year.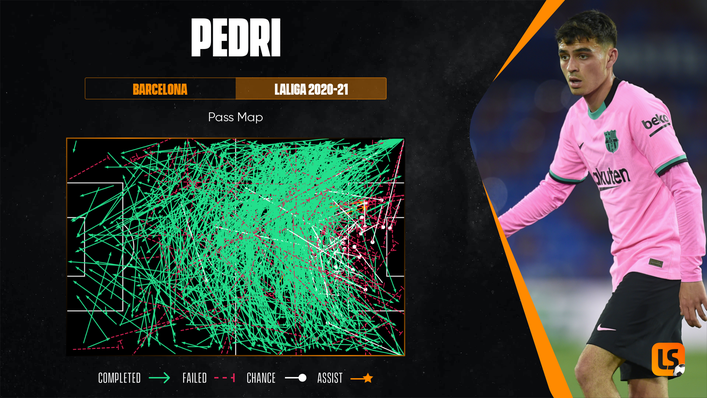 There is also another 18-year-old in the shape of Fati.
The winger exploded onto the scene in 2019-20 and started last season well, scoring four in seven, before a knee injury sidelined him.
Fit again, he is expected to play a key part for Koeman this season. Barca have made 18-year-olds the face of the team before, so why not now?
Take risks and be versatile
Koeman has an impossible task ahead of him.
The safety blanket of Messi has been removed and it is up to the Dutchman to reset the mentality of this team to make the best of it.
With Messi's presence for so long dictating how the team would set up, the Blaugrana now have the freedom to try something new.
One of the big successes of Koeman's first term at Camp Nou was the introduction of a 3-4-1-2.
The Barca icon now has to give this team a new identity all over again.
Tags