In Focus: Son shines in Golden Boot race but Haaland sets the pace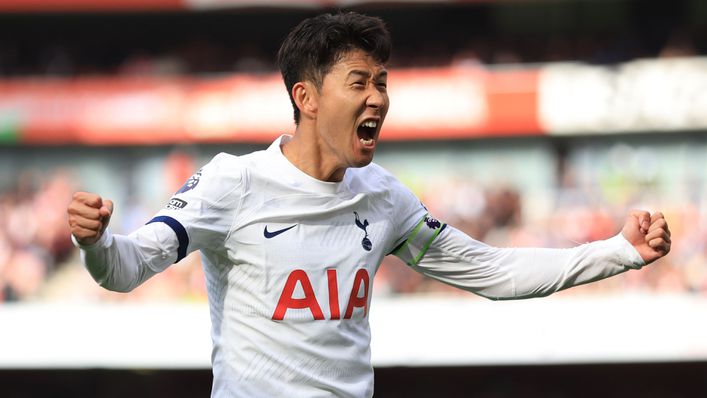 Erling Haaland is once again leading the way in the Premier League Golden Boot standings.
The Manchester City striker already has eight goals but may face some competition from a previous winner of the honour.
Heung-Min Son topped the goalscoring charts alongside Mohamed Salah in 2021-22 and has found the net five times.
We examine whether the South Korean can challenge Haaland and assess some other contenders.
Position change
Haaland's goal in the 2-0 win against Nottingham Forest over the weekend was his eighth in six Premier League appearances.
It is the sort of form that makes him the hot favourite to retain the Golden Boot but his nearest rival has made up some ground in recent weeks.
Son did not score in his first three games of the season, in which he was used on the left of Tottenham's attack by Ange Postecoglou.
Since being moved inside to play as a central striker, he has netted five times in three appearances.
The 31-year-old notched an away hat-trick at Burnley before drawing a blank in the victory over Sheffield United and adding a brace in the 2-2 draw with Arsenal.
Haaland has also scored five goals in his last three Premier League fixtures after delivering three in his first three matches.
While Son's record has been excellent since his positional change, it remains to be seen whether he can continue to score at such a rate.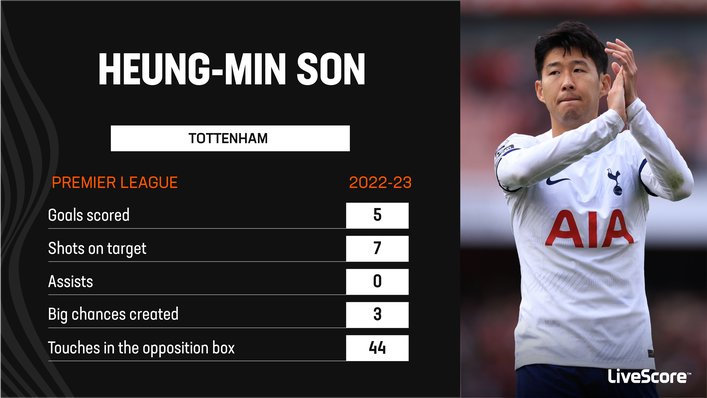 Haaland stats
Son's goals have come against Burnley and Arsenal — teams committed to playing attacking football who left plenty of space behind the defence for the Spurs skipper to exploit.
In-between those games, he failed to score against a Blades side that sat deep.
If Son is to truly challenge Haaland this season, Tottenham are going to have find ways to create better chances for him against stubborn opposition.
The South Korea international currently has an xG of just 2.53, though of course that is skewed by the three games that he played on the left wing.
Haaland's expected goals total of 8.58 actually exceeds his flying start to the season.
The Norwegian is averaging 5.21 shots-per-90-minutes compared to Son's 2.83.
Though the Tottenham star's stats are likely to look much healthier the longer he plays as a striker, Haaland is setting a very high standard.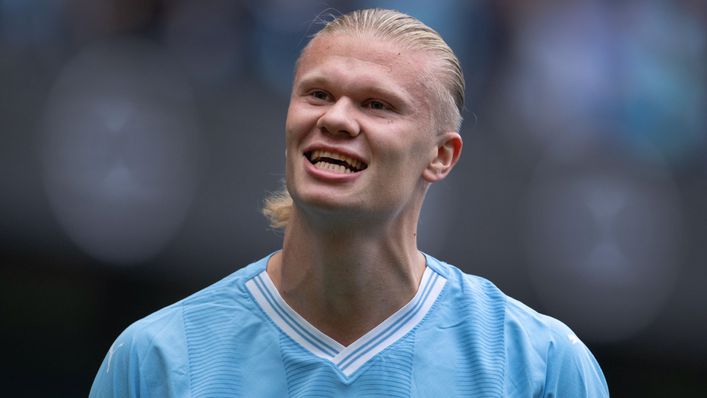 Other contenders
Though Son has an uphill task ahead of him, he may still represent the Premier League's best hope of there being a challenger to Haaland.
The 23-year-old's closest rival last season was Harry Kane, who has moved to Bayern Munich.
Ivan Toney was the third highest scorer in 2022-23 but will not play again until next year as he serves a suspension.
Of the chasing pack behind Haaland and Son, there are few players that look like genuine contenders to challenge for the Golden Boot.
Brighton's Evan Ferguson has four goals and looks to have the raw talent, though the 18-year-old may struggle to play enough minutes to compete.
Salah has won the Golden Boot on three occasions but the Liverpool winger is currently sharing the goalscoring-burden with his team-mate Darwin Nunez, with both scoring three times.
Though the English top flight is awash with attacking talent, Haaland would seem to remain in a league of his own.
Tags