In Focus: Guro making all the Reit moves in Chelsea title charge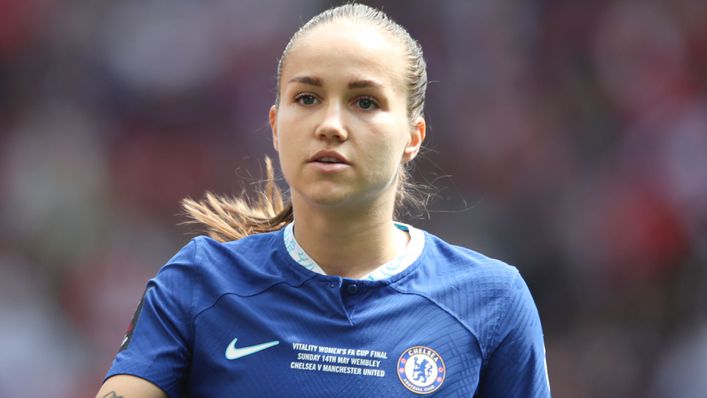 Guro Reiten has played a key role in firing Chelsea to the brink of sealing the Women's Super League title.
The winger is enjoying her best campaign for the Blues, who have already won the FA Cup.
With 12 goals and 18 assists across all competitions, this has been the Norwegian's most productive season yet.
Ahead of Chelsea's title-deciding trip to Reading on Saturday, we take a look at Reiten's journey and her season so far.
Constant presence
It has been a gruelling season for Chelsea, in which they have competed on four fronts and Reiten has been one of their most consistent performers.
The Blues reached two domestic finals, as well as making the semi-finals in the Champions League.
Unsurprisingly, such a lengthy campaign has resulted in many injuries. Reiten has remained a constant presence.
With 38 appearances, she and defender Niamh Charles have played more games than anyone else at Chelsea. What is more, the Norwegian international is still delivering at the business end of the season.
Reiten helped to keep Emma Hayes' side on course last weekend, scoring the opening goal in a 2-0 win over Arsenal with an instinctive first-time finish that left Manuela Zinsberger with no chance.
Now in her fourth season at Chelsea, the 28-year-old has matured from being a useful squad player itto one of the most vital parts of the team.
Ruthless streak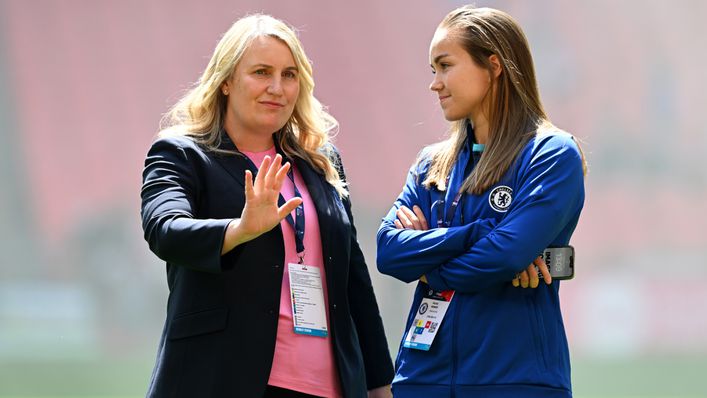 On the Norway ace, Chelsea manager Hayes said: "She can play up top or in behind Sam [Kerr]. She can play wide left, she can play wing-back. She's got so much versatility on that side of that pitch.
"She's one of the most intelligent players. You can tell Guro anything and she can implement it. When you have a highly intelligent player like that, it's a lot easier.
"She has it technically as you can see, but what I think she's developed this year is that ruthless streak.
"In the biggest games, in the biggest moments, I think she carried the team for large parts of this year. I know Sam gets that credit, but I think Guro's been absolutely exceptional."
Part of what makes Chelsea so successful is the constant striving towards improvement. Hayes thinks Reiten can still get better.
She added: "I want more goals from her. For the number of assists she has, I still think there should be more goals."
World Cup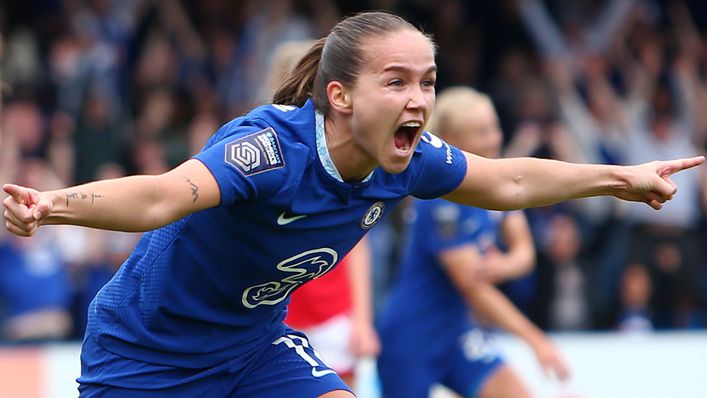 At her age, Reiten could be described as a late-bloomer, despite a fresh-faced appearance that has seen her dubbed as the baby-faced assassin, just like her fellow Norwegian Ole Gunnar Solskjaer.
The forward was content to stay in her native Norway until she was 24 before making the move to London.
She explained that decision: "I've always been patient, not taking a step that I was not ready for.
"I knew Chelsea had been watching and following me for a few years before I decided to come here. When I did decide I knew I was ready and I don't regret it."
Patience has proven to be a virtue in Reiten's career. Now finally proving herself to be one of the top talents in the club game, the summer will see her represent Norway at the World Cup.
Having made major steps this season, no one would bet against her taking even more on the biggest stage of all.
Tags