In Focus: Five talking points from England 0-0 United States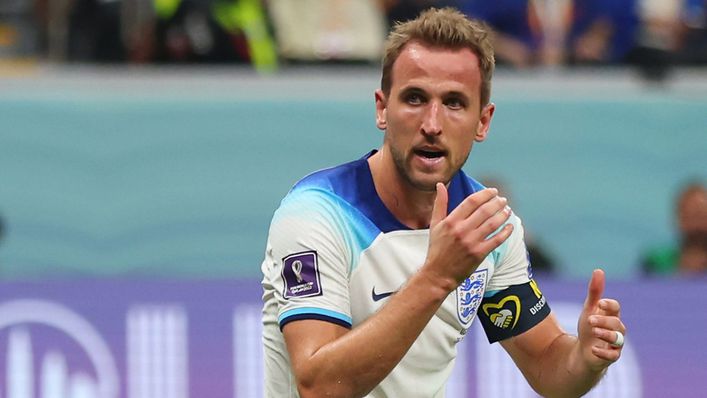 Uninspiring England were held to a goalless draw against the United States in their second World Cup match.
The stalemate still leaves the Thee Lions in control of Group B, sat in top spot with four points from their opening two games.
Greg Berhalter's side, meanwhile, were excellent throughout, constantly pressing and stopping the Three Lions from gaining any momentum.
We look at five key talking points from the contest.
Back down to earth
After Monday's 6-2 win against Iran, the whole nation was bursting with optimism.
England were fantastic in the final third in that game, tearing apart their stunned opponents and scoring at will, playing with a new attacking verve that raised expectations.
But a lack of creativity and bravery against the US delivered a reality check and served as a reminder of the issues that plagued England during their poor run of form in the Nations League.
Southgate has often taken stick for his lack of bravery and the game tonight will see such criticism resurface in some quarters.
His substitutions also raised eyebrows. Jordan Henderson came on for Jude Bellingham while Phil Foden — one of best creative talents in world football — did not enter the fray.
Tight group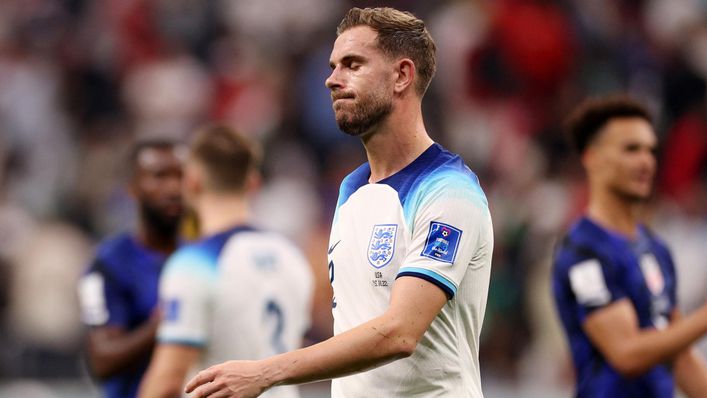 This draw blows the group wide open, with the last round of games set to be full of drama.
England remain on top with four points and Iran closely follow with three, having beat Wales 2-0 earlier today.
The US sit on two points in third, while Wales are last with one.
If England had won, their final match would have been a much less enticing spectacle but now, with everything to play for, fireworks look assured.
Full of life
With the World Cup coming to the USA in 2026, this tournament was seen an important building block for Berhalter's side.
This performance against England was certainly that — and more.
His young team were full of life and purpose, buzzing around the pitch and constantly making life difficult for Southgate's more established stars.
The midfield was particularly impressive. Tyler Adams, Weston McKennie and Yunus Musah are all very pleasing on the eye, seamlessly working as a unit and pressing from the front with the perfect amount of tenacity.
The trio give the US a fantastic template as they continue to grow and develop their approach.
Sloppy England
Unlike the Iran clash, the Three Lions struggled to get out of first gear with sloppy passing and a general lack of control marring their performance.
Southgate's side struggled to keep the ball in the opposition half and dangerous attacks were far and few between — the only time England found joy was down the flanks.
Their best chance came late on when a last-minute header from the unusually quiet Kane went tamely wide.
USA's energy and pressing in the first half was similar to their opening game against Wales, thwarting England from producing any sort of rhythm.
They even converted their off-the-ball antics into some dangerous chances — Christian Pulisic rattled the crossbar and McKennie fired over from point blank range.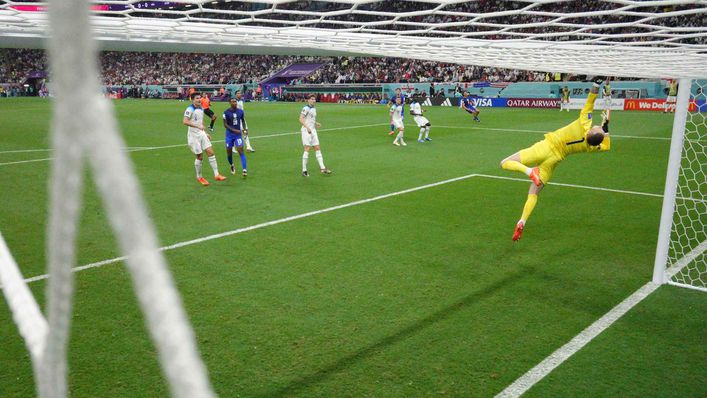 Bellingham attention
Borussia Dortmund starlet Bellingham showcased his talents to the world against Iran — and the US had clearly pinpointed him as a huge threat.
As soon as the 19-year-old midfielder received the ball, he found himself pressed by the nearest American no matter the situation.
That affected his rhythm and he struggled to find space to create a dangerous passing pattern. As a result, Declan Rice was allowed the ball but he struggled to break the lines single-handedly.
When Bellingham was subbed in the 68th minute, it compounded a frustrating evening for the former Birmingham youngster and his team-mates.
Tags