In Focus: Hazard warning for Eden as retirement approaches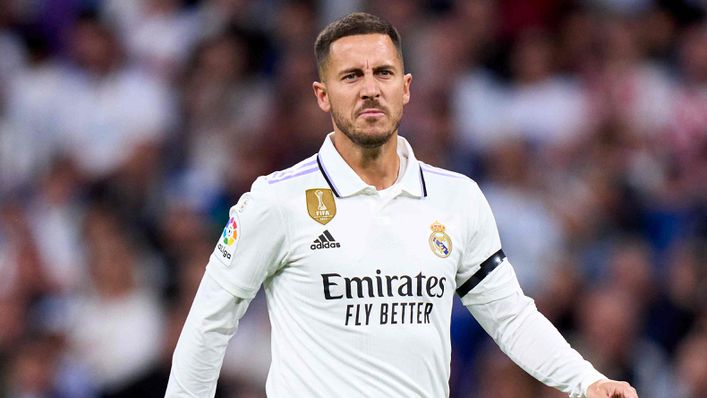 In October 2018, Eden Hazard said it was a "dream" to play for Real Madrid.
Fast forward to June 2023 and that dream has been officially written off as a nightmare as the Spanish giants ripped up Hazard's contract with a year still to run.
In four seasons since his big-money switch to the Bernabeu, one of Chelsea's greatest Premier League players managed just 76 appearances and seven goals.
It represents a very poor return for a transfer that has not worked out in so many different ways.
Broken body
Fundamentally, the reason Hazard did not contribute much in Madrid was he was never fit enough to do so.
The Belgian has been credited with 18 injuries or illnesses since he moved to Spain in 2019, meaning he never found any rhythm in a white shirt.
Ex-Blues manager Jose Mourinho predicted the issues Hazard would face back in 2015. He said: "The way, match after match, he's being punished by opponents and he's not being protected by referees, maybe one day we don't have Eden Hazard."
The player himself cannot explain where it has gone wrong. Speaking last November, he said: "Of course, I experienced my move to Real Madrid as a failure.
"There were a lot of injuries and coronavirus. I never got to show what I could do."
Weight of expectation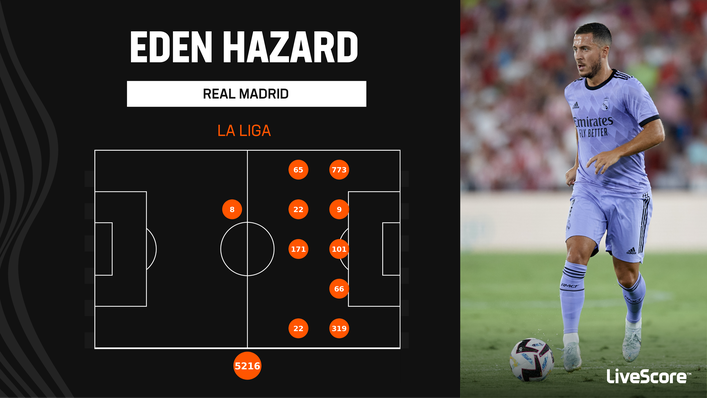 The Los Blancos shirt famously weighs heavier than most — and unlike Cristiano Ronaldo and Gareth Bale before him, Hazard never managed to live up to expectations.
The Belgian, 32, did not score more than four goals in a single campaign for Madrid, despite the fact he made more than 20 appearances in all of his first three seasons at the club.
He also did not do much to connect with supporters who expected so much more from a player who dazzled for so many seasons in England.
There was fury in Madrid when he was caught laughing and joking with his former Blues team-mates after the Champions League semi-final defeat at Stamford Bridge in 2021.
And there were question marks over his fitness and training standards, even when he was not carrying injuries.
In decline
Hazard's last season at Chelsea was one of the best by a creative player in Premier League history as he ranked 10th for shots, second for key passes and first for dribbles per game.
And the early signs were that his twinkle toes could do similar damage in LaLiga as he ranked second to Lionel Messi for dribbles per match across the 2019-20 campaign.
Since then, though, his output has rapidly diminished.
His maximum goals tally for one season is four in 2020-21, while his dribbling and creation numbers are mediocre in comparison to the players around him, hardly offering anyone an incentive to sign him now.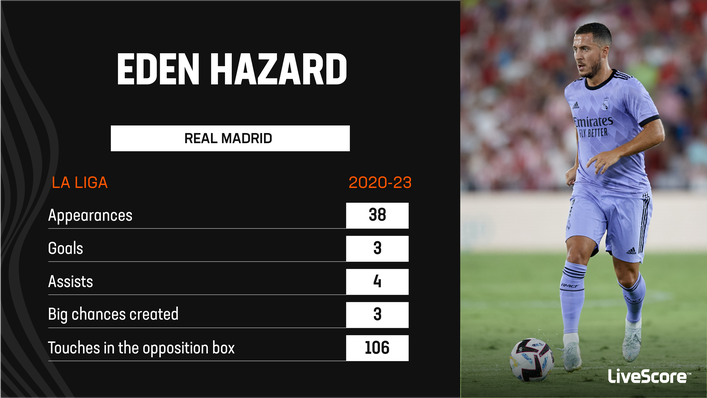 What next?
According to reports, the most likely next step is retirement.
Hazard's body no longer seems built for the rigours of modern football and the magic he produced on a weekly basis at Chelsea has long since fizzled out.
There are bound to be offers for the two-time Premier League winner, even if they are not from the elite teams he appeared destined to be playing for at this stage.
MLS and Saudi Arabian clubs will be interested in extending a career that should have been remembered as one of the best of the last decade — but whether Hazard has the appetite to put himself through it is not certain.
Tags