In Focus: Van de Beek still waiting to kick-start United career
Cian Cheesbrough
LiveScore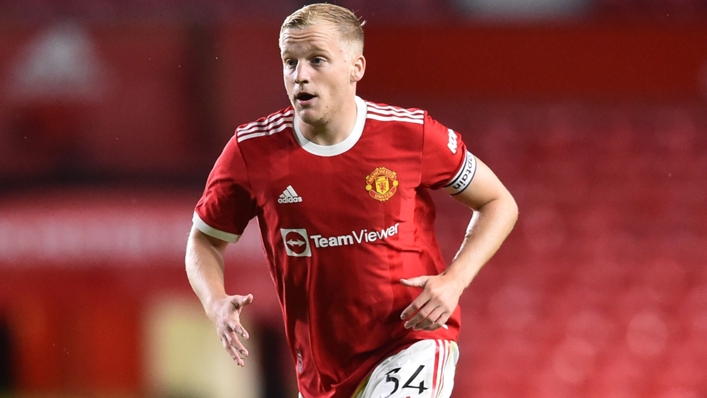 It was a tough first season in England for Donny van de Beek — and he faces another difficult battle to win a place at Manchester United this time around.
There was much excitement when the Dutchman, 24, joined from Ajax for £35million a year ago.
But he has failed to live up to the hype, rarely impressing when given the chance and falling way down in Ole Gunnar Solskjaer's midfield pecking order.
Van de Beek has been dropped from the Netherlands squad but despite being linked with a move elsewhere, he still found himself at United when the transfer window slammed shut on Tuesday evening.
We look at the rise and fall of Van de Beek and assess whether he can still carve out a future at Old Trafford.
Ajax wonderkid
Van de Beek became one of Europe's most-coveted players alongside several of his Ajax team-mates during their successful 2018-19 campaign, starting in almost every match.
He and fellow academy graduates Frenkie de Jong and Matthijs de Ligt were at the heart of stunning Champions League triumphs over Real Madrid and Juventus, whilst Van de Beek was also on target as they were eventually beaten by Tottenham in the semi-final.
Speaking around the time of the last-four tie, then Spurs manager Mauricio Pochettino singled the Dutchman out for praise over others.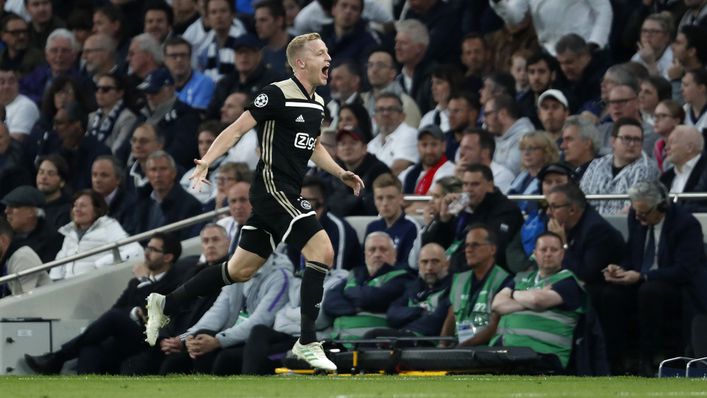 Pochettino said: "Van de Beek. Nobody talks much about him. But he has a dynamic in the game, he gets behind [Dusan] Tadic, he arrives, he works, he scores goals.
"Logically, I love De Jong and De Ligt. But the example of the operation of this Ajax is Van de Beek.
"I like him very much. They have a young player, from the academy, in each line, that shows what the team is."
International recognition also came as he starred in the Netherlands' run to the inaugural Nations League final the same year.
While De Ligt and De Jong secured big-money moves to Juventus and Barcelona respectively, Van de Beek opted for another year in the Eredivisie — but a similar transfer was always thought to be coming.
Marriage of convenience
Van de Beek would end up at United in the summer of 2020 but it was not believed to his first-choice club — nor was he the Red Devils' priority.
Real Madrid were heavily tipped to sign him, with Van de Beek even admitting that a deal was all but agreed only for the LaLiga side to pull the plug after failing to move other players on.
Last season, he said: "Everything was closed with Real Madrid and the clubs also had an agreement, but for some reason it did not materialise.
"Players who were going to leave the team stayed and Madrid backed down."
That forced van de Beek to look elsewhere, and it was United who won the race after they themselves had turned their attentions to other options once failing to secure their top targets.
Those stars appeared to be Jadon Sancho and Jack Grealish but the Old Trafford club were priced out of moves that summer.
That meant Van de Beek — who clearly differed in playing style to the duo — was deemed a reasonable and cheaper option.
Peripheral figure
It would soon become clear that those differences in playing style would mean Van de Beek had his work cut out to forge his way into Solskjaer's plans.
With the Dutchman occupying a similar role in attacking midfield to talisman Bruno Fernandes, and Paul Pogba also in the picture, he struggled for minutes.
The playmaker made only four starts for United in the 2020-21 Premier league as Fred and Scott McTominay were favoured in the deeper midfield positions.
With Solskjaer often going with that pairing behind Fernandes, there was no place for Van de Beek in the centre and he was often was forced to play out of position on the left or right on the rare times he did feature.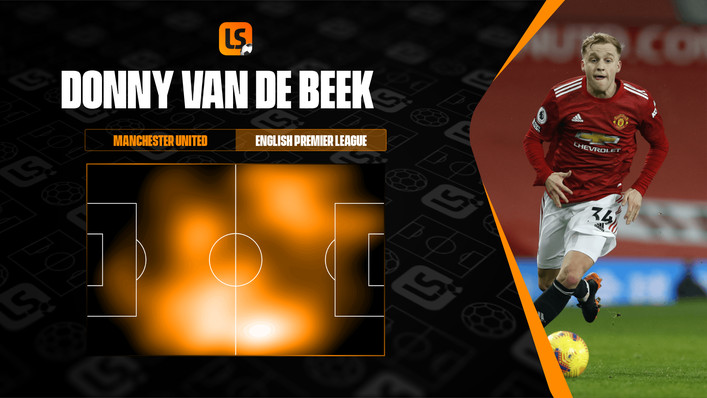 That has spilled over into this season, with Van de Beek yet to play a minute so far.
His lack of action has now affected his international prospects, with new manager Louis van Gaal omitting the maestro from his latest squad for their upcoming World Cup qualifiers.
Van Gaal said at his press conference: "I called Donny van de Beek yesterday. I told him that he needs to start playing games."
Options for first-team minutes appeared to be there with Everton reportedly interested in a loan move but the player's agent Guido Albert claimed United refused to let them leave and said he would be part of Solskjaer's plans this season.
Albert told Voetbal International: "There was a lot of interest from Italy, Germany, England, so that looked good. But you need the cooperation of the club, and it looked like they would, but ultimately they didn't.
"It was disappointing but also reassuring for him [Van de Beek] so that he will get his chance, and will get his minutes, but this will become clear in due course.
"He's been promised that before but we came to a clear agreement about this with the club so we all have faith that it will happen now."
Whether he gets that chance or not, the issue of where Van de Beek fits into the side remains and a switch of tactics by Solskjaer could be his only way in.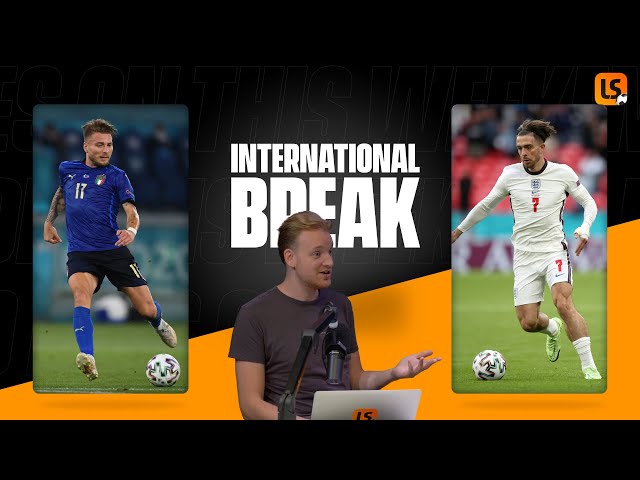 Tags