In Focus: Claudio out to give Hornets some much-needed sting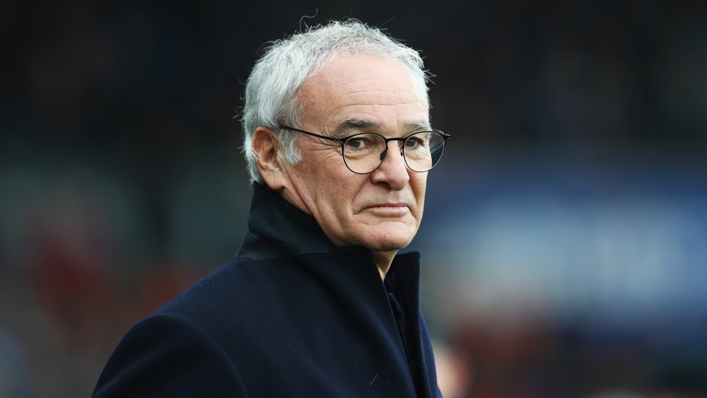 It could prove a match made in heaven — a club known for its frequent changing of managers have turned to a boss who the English press once dubbed The Tinkerman.
Swiftly after disposing of head coach Xisco Munoz just 10 months into a largely successful tenure, Watford confirmed the arrival of ex-Chelsea and Leicester boss Claudio Ranieiri as his replacement.
Becoming the Hornets' 13th permanent manager since the Pozzo family took over the club in 2012, what can the 69-year-old bring to the table to ensure his reign is less swift than those who came before him?
Returning icon
This will be the fourth Premier League stint of a distinguished and unique managerial career for Ranieri, who has now been taking charge of sides across Europe for over 35 years.
Having graced several of Italy's most iconic dugouts, overseen the start of Chelsea's Roman Abramovich era and even enjoyed a brief stint at international level with Greece, experience is something he possesses a true wealth of.
However, it is an iconic spell with Leicester that has etched him into footballing folklore, leading the Foxes to the most unlikely of title triumphs in the 2015-16 season.
That success is widely considered to be football's greatest underdog story and understandably is what first comes to mind when discussing Watford's new leader.
Yet a broader look at Ranieri's career achievements paints a slightly less impressive picture.
Hit and miss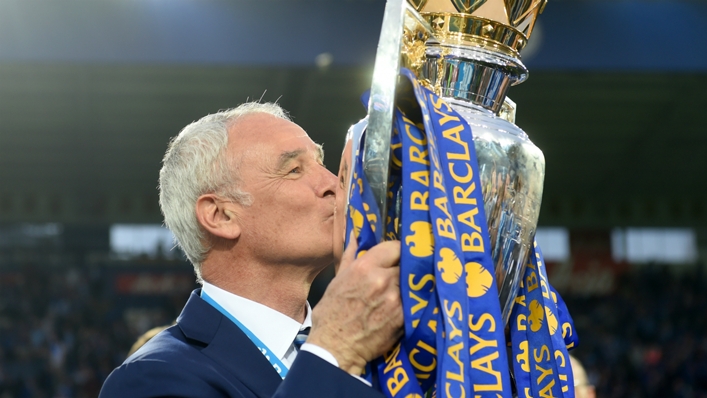 Only the smallest handful of managers will go through a career at the top level without encountering failure, and the Italian has certainly had his fair share of tough times.
Even when arriving at the King Power Stadium in July 2015, many journalists were quick to question the appointment, praising his personality but throwing his actual credentials into question.
Of course, he proved his doubters wrong emphatically on that occasion — but he has not exactly pulled up any trees since, either.
His time in France with Nantes was cut short after just one season following a disappointing end to the campaign before a 106-day stint with doomed Fulham in 2018-19 brought only three wins from 17 matches.
Those testing experiences prompted a return to home shores, overseeing a 12-match ship-steadying spell with former club Roma ahead of his two most recent seasons in charge of Sampdoria.
A 37% win rate was respectable enough given he inherited a side struggling to survive in Serie A — something which, combined with his knowledge of the division, likely contributed to Ranieri being given the job at Vicarage Road.
Style of play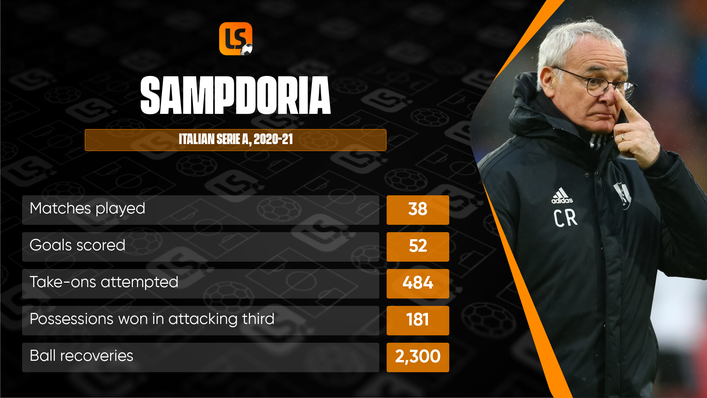 Watford played primarily with one striker during Xisco's tenure but that could be set to change under their new boss.
Ranieri has showed a preference for a dynamic 4-4-2 throughout his career and did so once again at Sampdoria, relying on a strong work ethic and buy-in from his all of his players.
Tactically, he likes to keep things fairly straightforward with clear roles and responsibilities in all areas of the pitch — reliable defenders, tenacious central midfielders, creative wingers and enthusiastic centre forwards.
Pressing is key, too — his Sampdoria side won possession back in the final third on 181 occasions last term, which was the fourth-highest tally in Serie A.
Expect to see the Hornets undergo a transition in the early weeks of Ranieri's spell as he drills his beliefs, training methods and tactical plans into his new squad.
Once the dust has settled, Watford should quickly become one of the Premier League's more exciting sides to watch.
Clock is ticking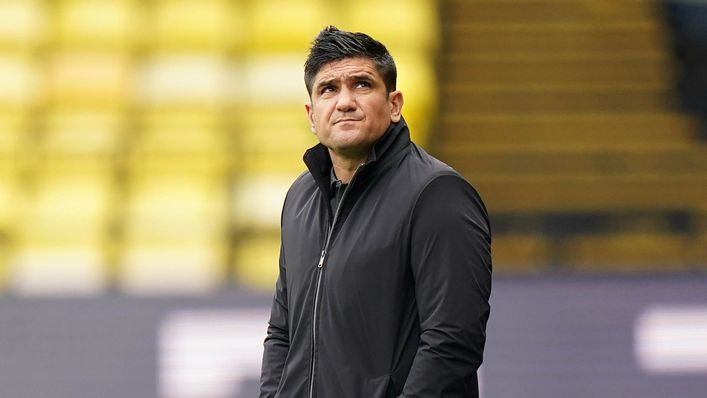 Ranieri certainly has the credentials to impress at his new home but the biggest threat to him succeeding is a predictable one — time.
Watford's owners do not suffer fools gladly and are firmly of the opinion that managers are disposable, hence the excessive number that have been and gone in recent times.
While many of their fellow top-flight sides are hiring bosses to carry out a long-term vision, the Pozzo's prefer to deal in shorter blocks of time and not look too far ahead.
Someone who has been around as long as Ranieri will arrive under no illusions and it may be that his stylistic desires need to be put on hold until his troops have a few more points on the board.
What should give him some comfort however, is the length of his deal.
While two years may not sound excessive, the fact that the club never announced the length of his predecessor's deal is perhaps testament to the additional faith they have in their new man to deliver results.
Buckle up, Watford fans. However long it lasts, it looks sure to be an exciting ride with Ranieri at the helm.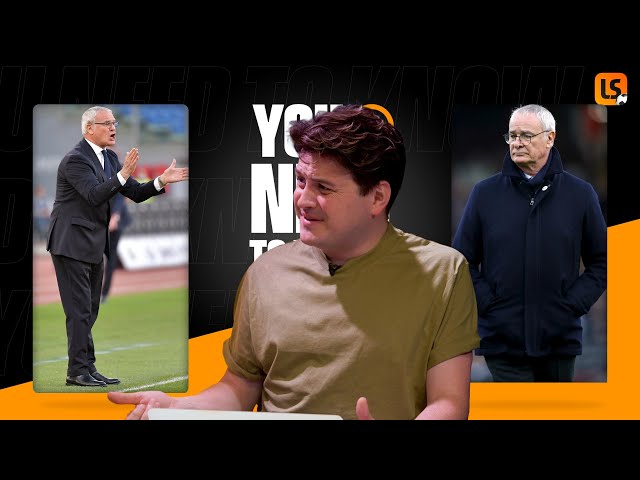 Tags