In Focus: Why Chelsea Chuk-ed £20m at Villa thriller Carney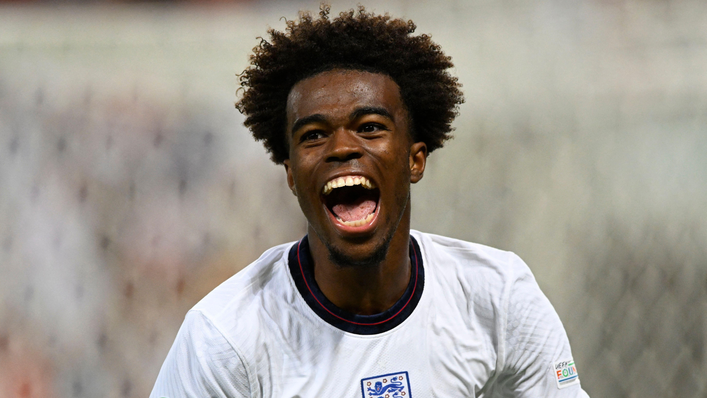 Carney Chukwuemeka made his first Premier League start less than a year ago — now he is a European champion with a £20million price tag.
The 18-year-old becomes the latest young talent snapped up by Chelsea after turning down a new contract with Aston Villa.
But after seeing off interest from Barcelona and AC Milan, what can Thomas Tuchel expect from the midfielder?
Ahead of Chelsea's visit from London rivals Tottenham, LiveScore takes a closer look at Chukwuemeka.
Villa thriller
He might not have been in Aston Villa's first team for long but Chukwuemeka made a big impression.
Signed from Northampton's academy in 2016, he turned pro in March 2020, debuted in May 2021 and made his first Premier League start against Brentford last August at the age of just 17.
Pundit Paul Merson covered that game and was duly impressed with the teenager.
He said: "The young kid, Chukwuemeka, was very good. He has got a bright future.
"I don't see a lot of the kids' football. (In the) first half, he was outstanding. He was gliding across the pitch.
"Seventeen years old, you are playing in the Premier League in the centre of midfield. I mean that's a big ask."
Leader of the pack
As if Chukwuemeka's career to date has not been enough of a whirlwind, he led England's Under-19s to European Championship glory in the summer.
Captain of Ian Foster's Young Lions, Chukwuemeka displayed his leadership and ability on the ball to score in group-stage wins over Austria and Serbia.
Chukwuemeka bagged his third goal of the tournament in extra time of the 3-1 final win over Israel, in doing so clinching a place in the Team of the Tournament.
Strengths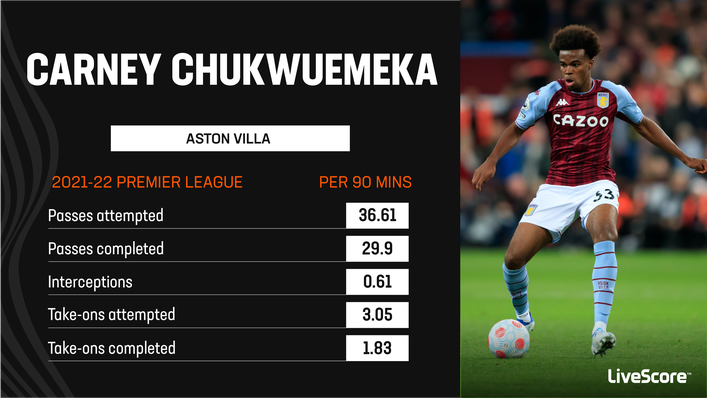 With only 16 senior appearances for Villa — and only three of those starts — it is not easy to get a read on Chukwuemeka. But there is plenty that immediately catches the eye.
A rangy attacking midfielder, Chukwuemeka's balance and ability to bypass midfield opponents set him apart.
He glides across the pitch and with impressive close control and no little speed, evading challenges with ease.
At the European Championships he looked after the ball well, averaging 91.3% pass accuracy and 2.4 completed dribbles per 90.
Weaknesses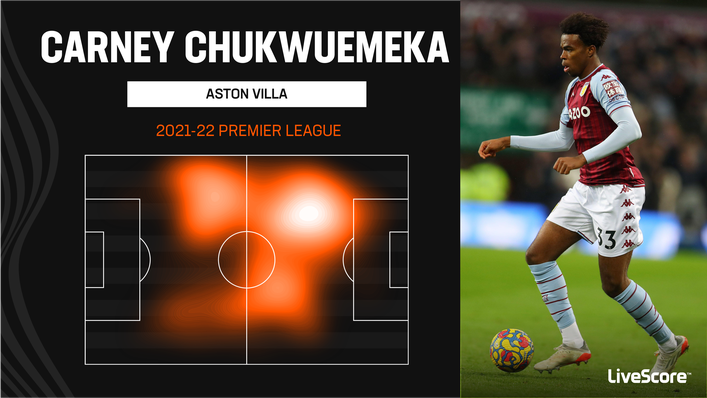 Despite notching three times for the Young Lions at the European Championships this summer, Chukwuemeka is not a natural goalscorer.
That is something the talented teen is aware of though.
He said: "Before every season I'm always setting myself goals and targets.
"I've done things like put my targets on my notes on my phone and saved that picture as my lock screen.
"Just doing that means that when I wake up in the morning and see that, I'll look at myself and tell myself, 'I've got to keep working to get to where I want to go'."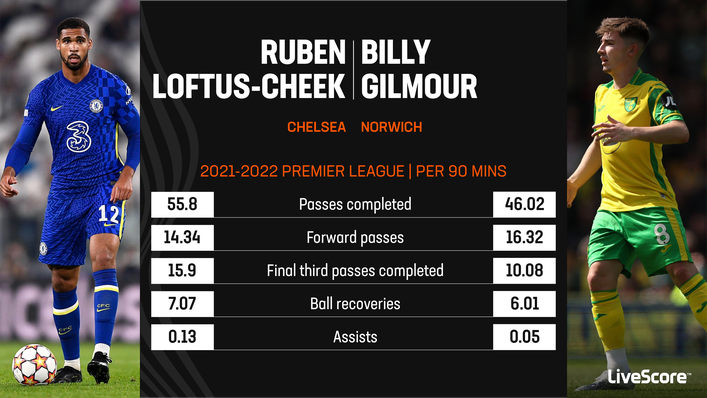 Blues brothers
The million-dollar-question is will Chukwuemeka play at Stamford Bridge — or will he simply be swallowed up by Chelsea's pool of young talent?
Blues boss Tuchel has been impressed so far. He said: "I like his personality, I like his physicality and he was very promising in the matches he played for Aston Villa at Premier League level.
"(He is) very dynamic. Very good first touch on the ball and very self confident in a very positive way, smiles a lot."
Chelsea's £20m commitment for a player with a handful of Premier League appearances suggests they are serious about him.
Central midfield is not an area where the Blues are particularly well stocked, outside of established stars Jorginho, N'Golo Kante and Mateo Kovacic.
But the cautionary tales are there for him in midfield — Chukwuemeka will want to avoid following the plight of Ruben Loftus-Cheek and Billy Gilmour.
Tags