In Focus: Goal-den boy Solanke thriving in the shadows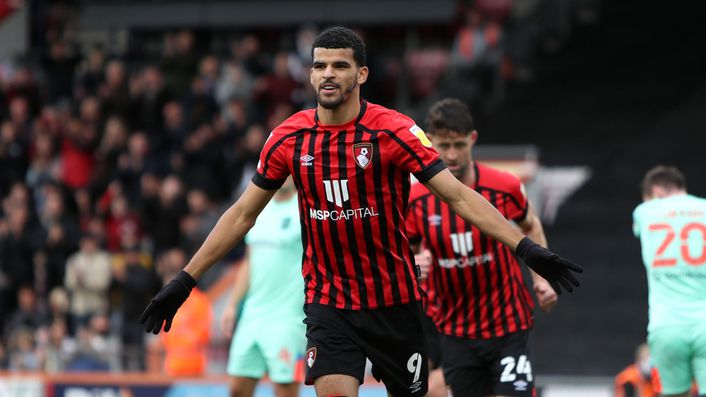 Dominic Solanke is enjoying a golden start to the Championship season at Bournemouth.
The 24-year-old has netted 11 goals in 15 games as he finally shows signs of fulfilling his vast potential.
After winning the golden ball at the U-20 World Cup in 2017, Solanke has failed to make the grade at Chelsea and Liverpool.
So is his current run of form a sign he is ready to deliver at a higher level?
Failure to deliver
The knives were out for Solanke when Bournemouth were relegated from the top flight.
Signed for £19million in 2019, the striker had only netted three goals in 42 Premier League games.
After failing to break through at Chelsea and finding himself down the pecking order at Liverpool, it looked like a case of failing to live up to the hype.
A quick search online shows a plethora of "What went wrong for Solanke?" and "What next for former golden boy?" articles criticising the then 22-year-old.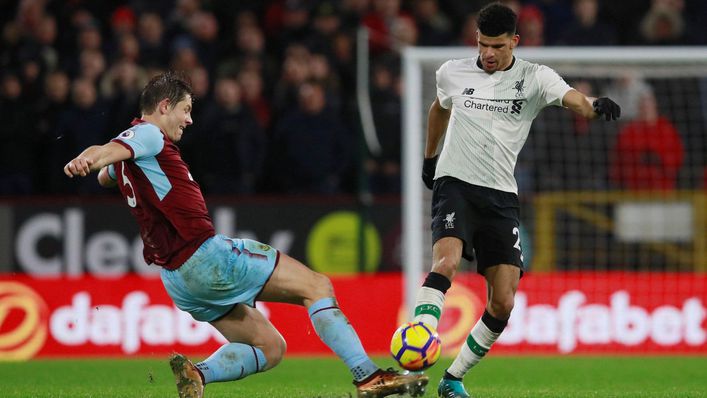 Finding feet as main man
But a period out of the spotlight in the country's second tier is doing Solanke the world of good.
At Liverpool, he could not usurp any of the famous front three and with the Cherries struggling in the Premier League, Callum Wilson was always their main man.
But in the Championship, Bournemouth are one of the best sides. Solanke is their main striker — for the first time in his career, a club is relying on him.
And boss Scott Parker thinks there is plenty more to come.
He said: "I still see more to come with him, I see big areas we want him to improve and he sees that as well, it's only a good sign that that is the case."
Form of his life
The Cherries are sitting pretty at the top of the Championship, unbeaten in 14 games to start the season.
And Solanke has been a huge part of that with his goals.
With 10 league strikes already, the 24-year-old is on course for a 30-goal season and to match the feats of Ivan Toney last year.
Parker recently said: "I'm really delighted with Dom, I've said many times I think he's an all-round nine.
"He's someone who has got everything in his game as a modern-day No9 really — it's not just about scoring goals and I know that sounds crazy, for a large part, of course it is.
"It's a big part of the job putting the ball in the net, that's why you have to pay them the most as it's the hardest thing to do in the modern game."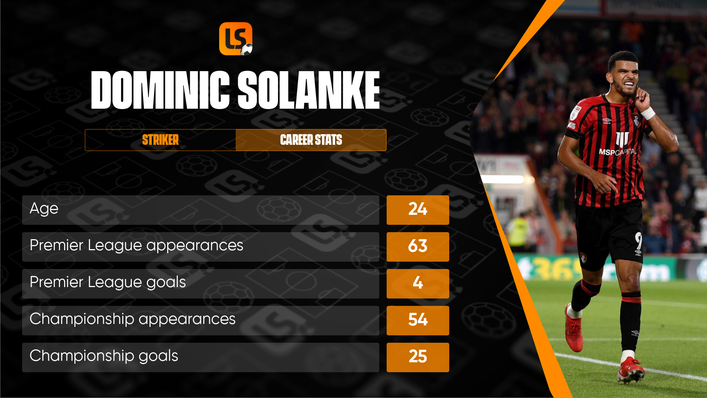 Praise from team-mates
Ryan Christie played with some high-class strikers during six years at Celtic.
Lyon's Moussa Dembele was perhaps the best, while Odsonne Edouard has already shown he can cut it at Premier League level following a summer move to Crystal Palace.
Yet he heaped praise on Solanke last month after the forward's goal in a narrow 2-1 victory over Luton.
Christie said: "Listen, it only took me 10 minutes playing with Dom to realise how good a player he is.
"Before I joined, you are aware of good players like him but when you come in and play with them, play in the same team, you appreciate how good he is.
"He is so tidy and a great finisher on the ball but there's a lot of things that go under the radar — how hard he works and how strong he is and what he does for us off the ball.
"Especially in games like Saturday [against Luton], in the second half you can't buy that and he certainly helped us get over the line."
Kicking on
If Solanke keeps up this run of form, he will be back in the Premier League whatever happens with the Cherries' promotion push.
That is the next step for the striker, who will also be desperate to add to his one England cap.
Ollie Watkins and Patrick Bamford's call-ups have shown that there is a clear path for those coming up from the Championship.
And given Solanke is turning his undoubted promise into performances, it is little surprise he wants to pull on the Three Lions jersey again.
Speaking in May, he said: "We've got such a talented group. I definitely want to get back to that level and I believe I can.
"Hopefully, we'll be back in the Premier League next season and I hope I can do what I wanted to do last time, score a lot of goals.
"I'm definitely trying to get back into that England set-up. There's been quite a few new faces so the opportunity's there. I just need to keep working hard."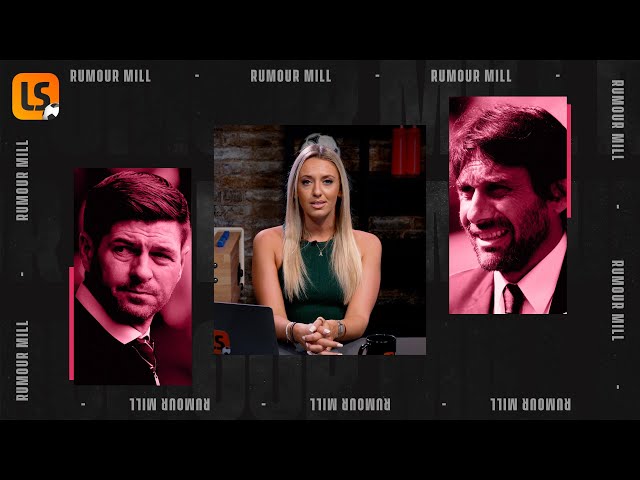 Tags