In Focus: Super Silva can salvage City's title bid
Mitchell Fretton
LiveScore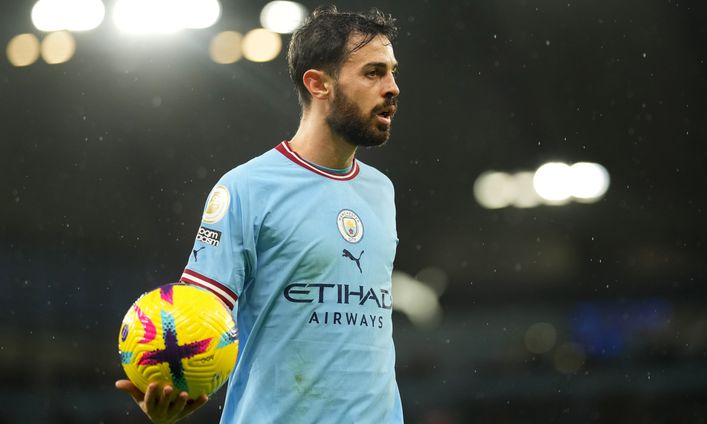 Bernardo Silva recently indicated that he may leave Manchester City in the summer despite his contract running until 2025.
The Portuguese playmaker is in line to play a key role as Pep Guardiola's men face Chelsea in the Premier League at Stamford Bridge tonight before welcoming them to the Etihad on Sunday for the FA Cup third round.
Silva was subject to transfer speculation in the summer with Barcelona particularly interested in the Portugal international.
Ahead of the crucial clash in West London, we look at the impact he has had since joining the club from Monaco in 2017.
Finding his feet
Silva's time at Benfica was mixed. He only ever made three senior appearances but tallied 14 goal contributions in 38 appearances for the second team.
But he became a rising star following a switch to Monaco, where he scored 28 goals and provided 19 assists in 147 appearances for the Ligue 1 side.
It led to the 78-cap international being snapped up by Guardiola and in the 2017-18 season he helped the Citizens win both the league title and Carabao Cup.
Making 15 Premier League starts that campaign, he scored six times and provided five assists — thriving on the right of a rotating attack featuring the likes of Sergio Aguero, Gabriel Jesus, Raheem Sterling and Leroy Sane.
The following four seasons saw the maestro play 131 times in the top flight and he won another seven pieces of silverware.
His vision and creativity have been an integral part of the Spanish coach's set-up and he will have an important role as they try and chase down leaders Arsenal.
One step ahead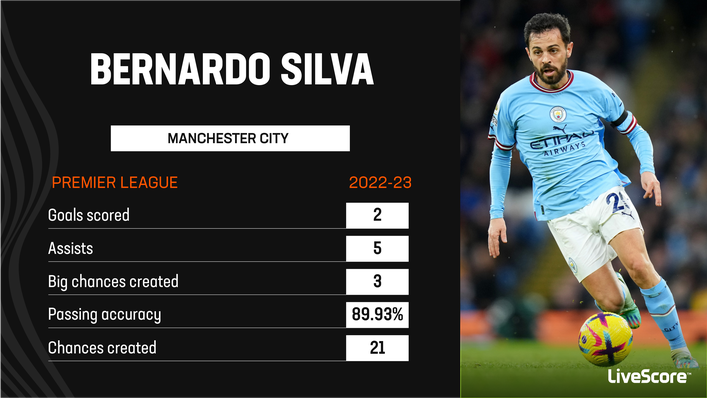 It is easy to be overlooked in a team of superstars that includes the likes of Kevin De Bruyne and Erling Haaland but Silva's contributions on the pitch are always of the highest standard.
In the current campaign, the 5ft 7in playmaker has already recorded two goals and five assists, taking his total number of contributions in a City shirt to 106.
But it is not necessarily his ability in front of goal that is most impressive, rather than his work to provide for his team-mates.
Silva completes 18.53 passes in the final third per 90, and attempts 2.72 crosses per game as well as 4.05 long passes.
When considering his contributions in the final third, Silva ranks in the top 40 for take-ons completed (16) and chances created (21).
From these numbers it is easy to see why Guardiola relies on the midfielder in big moments — time will tell whether he can repay the faith against Chelsea.
Onwards and upwards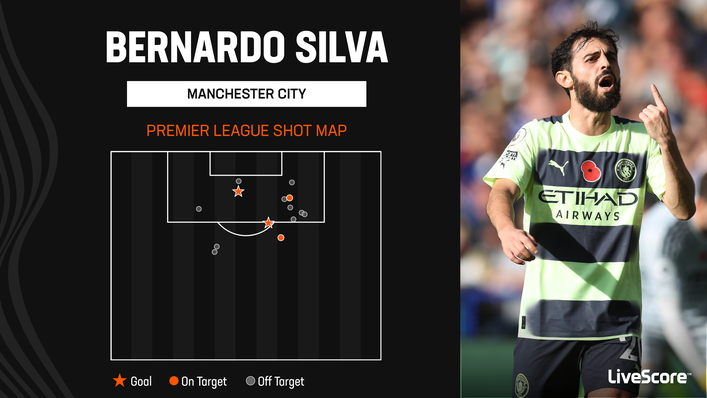 Despite almost guaranteed success in Manchester, Silva has made it quite clear that he wants to find a new project in the near future.
He said: "I'm very focused on this season and it doesn't make sense to talk about leaving because we're in the middle of the season.
"I won't hide that my goal in the coming years, if something good happens elsewhere, will probably be to move to a new project.
"Going into a new project at the age of 29, I'll only finish this contract probably at 34.
"If you ask me, 'What did you think 10 years ago?' My goal was to return to Benfica at the age of 32 at the most. What do I think today? It depends on what happens next summer.
"I'm not going to lie — it's not something I don't think about. I think about it every year. It has always been a goal."
Turning the tide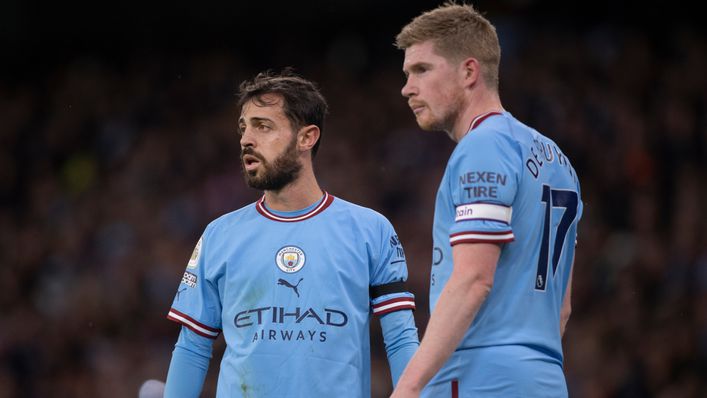 Ahead of the match at Stamford Bridge, City sit eight points adrift of Arsenal at the top of the table but have the chance to reduce the gap to five with a win.
Silva has started in 13 of 16 Premier League matches this season Guardiola is insistent on the importance of the trickster.
He said: "He is a key player, so important on and off the pitch. You can talk and have a nice conversation with him. We always learn something about his humanity or vision for the team.
"He is great against top sides and in decisive games always he is there. Nothing changes about his future, it belongs to him."
City have scored more goals than the Gunners but have conceded more and lost on one more occasion. They are faring better than Chelsea, however, who have struggled to find their rhythm.
There is no doubt that Silva and Co will be looking to pile the misery on Graham Potter's men and keep the title race very much alive.
Tags