In Focus: Influential Odegaard primed to take Arsenal armband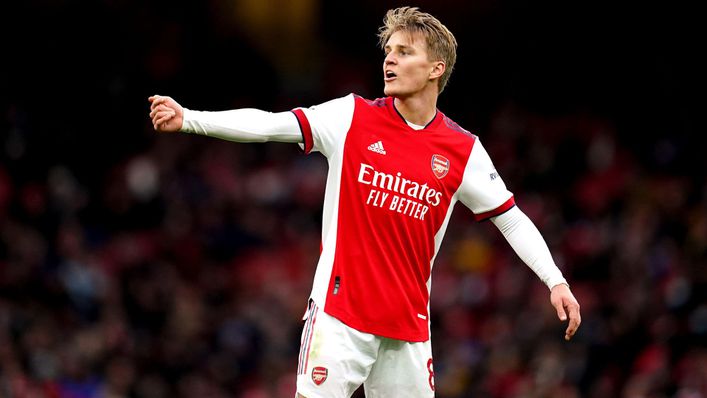 Martin Odegaard continues to justify the £30million Arsenal paid to sign him permanently from Real Madrid last summer.
The Norwegian has become a key figure for Mikel Arteta's side and is even being talked about as a potential club captain.
Ahead of their Premier League clash with Wolves at the Emirates tonight, we assess Odegaard's leadership potential as his role with the Gunners continues to grow.
Arteta's hint
It was after another influential display in the middle of the park against Brentford last Saturday that Arteta tipped the 23-year-old ace as a potential club captain.
The Spaniard said: "He certainly has all the qualities to do that, absolutely.
"Talking to his national team coach and how highly they speak of him, he walks through the corridor and everybody loves him.
"He is such a nice, humble guy and he leads with the way he is. It is very natural for him and that will come."
That praise is hardly surprising. There are similarities between the two, with Arteta a hard-working, understated captain in his time — and one to always front up to the media.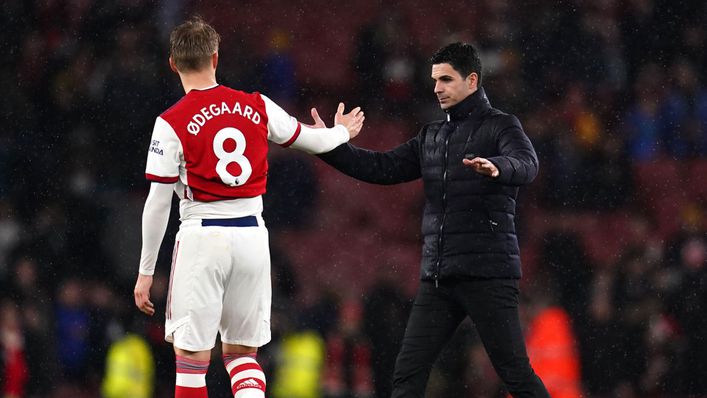 Arsenal's problems
There seems to have been drama surrounding Arsenal skippers for much of the past few seasons.
The likes of Granit Xhaka and Pierre-Emerick Aubameyang have worn the armband, with neither looking comfortable or proving particularly popular appointments.
Those issues are why Arteta has been asked about it fairly regularly, along with the fact current captain Alexandre Lacazette will see his deal expire at the end of the campaign as things stand.
Plenty of options
The big difference now is the emergence of a new era at the Emirates means plenty of youngsters are potentially ready to take on the job.
Against Brentford, Xhaka did not want to take the armband when he came on and Kieran Tierney quickly assumed the responsibility.
Both Ben White and Gabriel also carry themselves as leaders, while Thomas Partey would be another alternative.
Indeed, former Premier League striker Darren Bent is not sure Odegaard should be in the discussion.
The ex-Spurs marksman said: "Odegaard, I like him. But is he the most vocal? I am not quite sure.
"Then you start looking around the Arsenal dressing room. Partey, if he can stay fit, potentially. White would be the one, or Tierney. There would be a couple before Odegaard.
"I have to add that I also see Gabriel and Aaron Ramsdale as leaders within the squad, who also deserve a mention when considering a long-term captain going forward.
"While Odegaard is the Norway captain, I can't help but feel he could do without the distraction."
Feeling at home
Bent went on to suggest Odegaard may be tempted to move if a top European club came in for him — and his displays have certainly been impressive.
But this is an Arsenal side with a real chance of reclaiming their place in the Champions League.
Victory tonight would place them one point behind fourth-placed Manchester United with two games in hand.
And when you listen to Odegaard speak about the squad Arteta has assembled, it is clear he wants to enjoy success in North London.
Earlier this month, he said: "I think we're a very, very interesting group — a lot of young players and a lot of hungry players.
"I feel like we're building something special here with all the players and the staff.
"It's really interesting what we're trying to do and I'm happy with the situation, very happy to be part of the team and hopefully we can keep improving and get better each game. Then we'll see where it takes us."
A leader
Whether or not Odegaard has the armband, it is clear he is already one of the leaders in the dressing room.
His off-field nature has been praised by Arteta and others, while his work-rate on the pitch sets an example for his team-mates.
When the boss wants to pass tactical instructions on to his players, he often speaks to Odegaard on the sideline and uses the Norwegian as a go-between.
With plenty of contenders for the captaincy, there is no guarantee it will be given to the midfielder.
But Odegaard will continue to lead and grow as a player on the pitch, finally living up to the potential that saw Real Madrid sign him as a 16-year-old prodigy.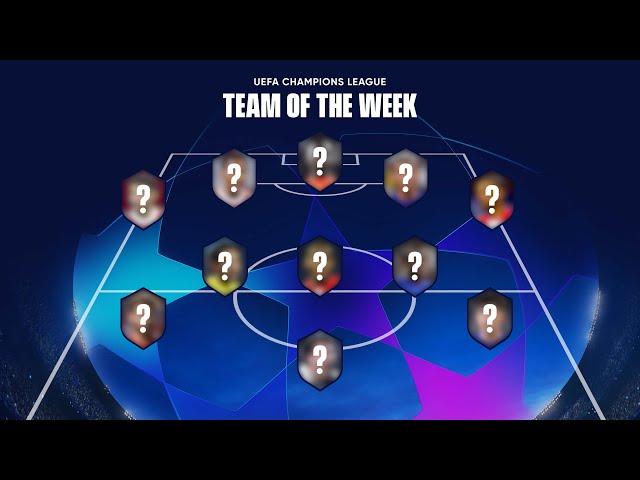 Tags