In Focus: Mitro ready to prove his Premier League quality
Mitchell Fretton
LiveScore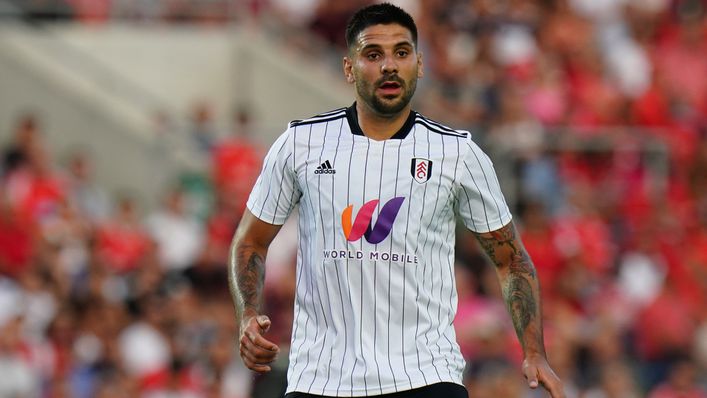 Star striker and Serbian powerhouse Aleksandar Mitrovic has been a focal point for Fulham since his arrival in 2018 and has stuck with the club through tough times.
But his lack of goals in Fulham's most recent Premier League campaign led to the West London side once again dropping back into the second tier.
Despite this, Mitrovic bounced back by breaking the record for most goals in a single Championship campaign when he scored 43 times in 44 league appearances last year.
There is no doubting the 27-year-old's ability, but many have suggested that Mitrovic will flop at the top once again.
Ahead of the Cottagers' season opener at home to Liverpool, we take a look at why this campaign can be different for Fulham's No9.
Premier League hoodoo
Mitrovic has suffered relegation from the Premier League three times, twice with Fulham and once with Newcastle.
His best season came with the Cottagers, when he scored 11 times in 37 league games in 2018-19, surpassing both Marcus Rashford's and Wilfried Zaha's tallies that year.
So the idea that Mitrovic cannot cut it at the top level is arguably a myth that has emerged mainly due to his performances in 2020-21.
That year, in his final 25 appearances he found the net only once, as Scott Parker's men finished their doomed campaign with just five wins.
But Slavisa Jokanovic — the man responsible for bringing Mitrovic to Fulham — has always insisted that the 6ft 2in centre forward is good enough to compete with the world's best.
He said: "I think he's a player who could play for a top club. He could be someone like Romelu Lukaku or Olivier Giroud, but he's not a player who can play on the counter-attack.
"He needs to be in a team that dominates games and gets him in the box, he needs to be in and around the opposition's box.
"I think that's the key to the difference in his performance levels in the Championship and the Premier League. He needs to be in a team that plays to his qualities."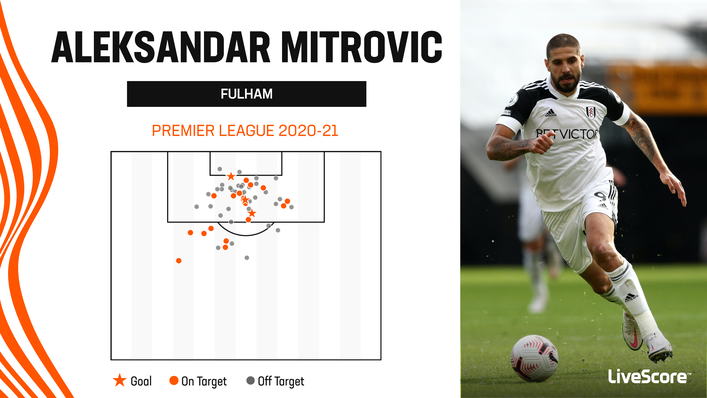 Proving his worth
Mitrovic had a phenomenal campaign for Fulham last term, and he set a high standard early on, scoring 10 goals in as many games.
He never went more than two games without a goal for last year's Championship winners, and he blew the competition out of the water, ultimately ending the campaign with 14 more strikes than Bournemouth's Dominic Solanke.
His progression as a player has been evident under Marco Silva, moving away from the traditional role as a target man, Mitrovic now drops deeper to receive the ball.
Fulham's record top scorer Gordon Davies has suggested that Mitrovic has improved significantly in the last 12 months, and this is down to Silva's coaching.
He said: "Now he has confidence, looks fitter, has lost weight and is an all-round athlete. He puts defenders under pressure and I love his attitude.
"Players around him, tactics and team play weren't good enough to see the best of Mitrovic. But now with Marco Silva, we have more attacking players with better quality.
"So I'm hoping for a much-improved Fulham this coming season. Then, I'm sure we'll also see a much-improved Mitrovic at Premier League level."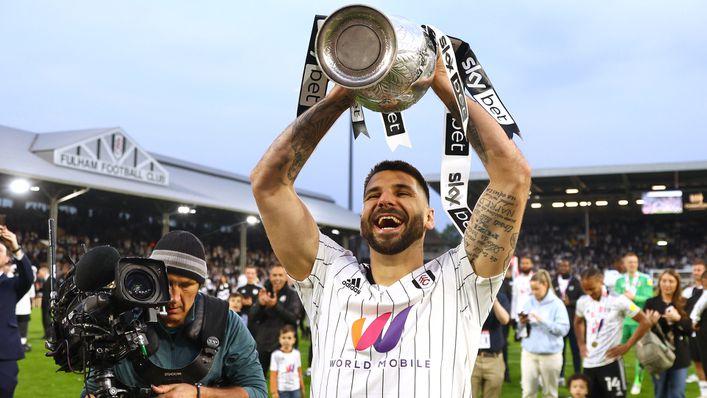 Untapped potential
In the past, we have seen many strikers perform well in the Championship and secure a big move to a top club at the end of it.
Ollie Watkins swapped Brentford for Aston Villa and Chris Wood thrived at Leeds before moving to Burnley.
It is not inconceivable that should Mitrovic perform well for Fulham this season, he could even attract the interest of some of England's football giants.
Vuk Rasovic, a former coach of Mitrovic in Serbia, feels the goalscorer has a bright future ahead.
He said: "I know his daily routines and the way he prepares for each game. I notice he is never satisfied with his current level, he always wants more.
"When we talk, I often tell him, 'Don't stop, go on, no one knows how far you can go. You've achieved a lot, but you're still young, and you can do more.'
"I can assure you, he will get even better. I deeply hope that he does something big and beautiful."
Against Jurgen Klopp's Reds, Mitrovic has no better opposition to show he is ready to thrive at the top level.
If he can put in a commanding performance against the imperious Virgil van Dijk to earn a result for Silva's men, the league will have no choice but to take notice.
Tags