In Focus: Magnificent Mitrovic has ended Fulham's yo-yo years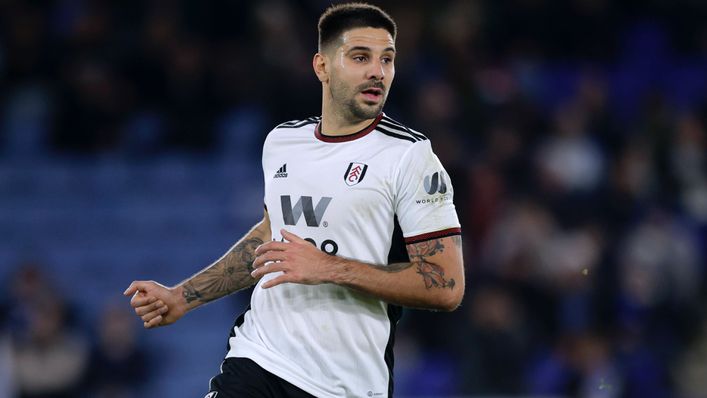 Fulham are flying and the man spearheading their charge up the Premier League table is Aleksandar Mitrovic.
The Serbian striker has scored 11 goals in the English top flight this season, with his latest effort against Leicester taking the Cottagers to seventh place in the Premier League.
Fulham were promoted in the summer and Mitrovic's goals are keeping them far away from the relegation fight that many expected them to be involved in.
With the London club now in with a chance of European qualification, we take a look at his performances and what he and Fulham can achieve ahead of Sunday's FA Cup third-round clash with Hull.
Unfortunate reputation
Until this season, Mitrovic had earned a reputation as a player that was prolific in the Championship but could not hit the same levels in the Premier League.
He joined Fulham on loan from Newcastle in 2017-18 and his 12 goals in 17 appearances were instrumental in the club winning promotion from the Championship.
Joining permanently in the summer, Mitrovic contributed 11 times as the Cottagers were relegated from the Premier League.
Fulham's yo-yo years continued with Mitrovic scoring 26 Championship goals in 2019-20 to win another promotion, followed by just three Premier League strikes the following season.
The forward struggled to get starts, with Scott Parker preferring a possession-based approach in his relegated team.
Back in the Championship last season, Mitrovic enjoyed his best ever campaign as he scored 43 times in 44 league games under new manager Marco Silva, with Fulham once more winning promotion — this time as champions.
Including his time at Newcastle, this was now Mitrovic's fifth opportunity to prove he could score goals in the Premier League. At last, he has taken it.
Firepower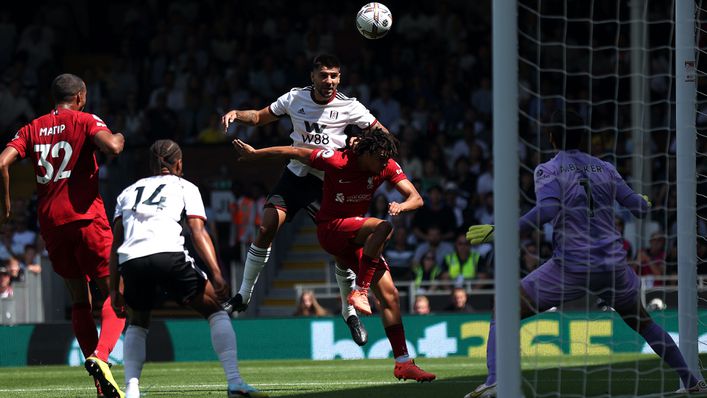 Not only did Mitrovic score upon his latest Premier League return but he did so twice against high-quality opposition in the form of Liverpool.
Earning Fulham a 2-2 draw in that match, Mitrovic has gone on to score against the likes of Arsenal and Tottenham this season, giving his team an opportunity of picking up points regardless of the opposition.
Nevertheless, Fulham's victories have tended to come against the type of low to mid-ranking sides that you would expect them to have a chance against. Mitrovic has scored in six of their eight Premier League wins.
The latest came on Tuesday night as he scored the only goal in a 1-0 away victory at Leicester. Mitrovic also picked up a booking, which sees him suspended for the upcoming derby match against Chelsea.
One of the few players to have scored more often this season is ninth-place Brentford's Ivan Toney, who has 12 goals. It is no coincidence that both of these West London clubs are confounding expectations when they have such firepower available.
Injury issues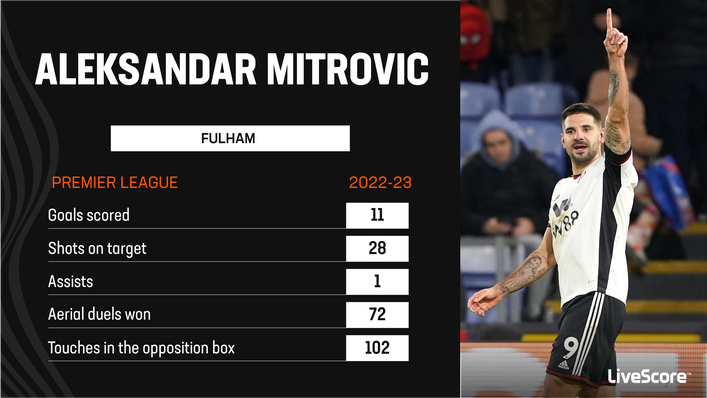 While his predecessor's chosen style was at odds with Mitrovic's qualities, Silva has wisely chosen to play to his strengths, getting plenty of crosses into a forward that is deadly with both his head and his feet.
Quizzed on the striker's form, Silva said: "I think if Mitro didn't have his foot injury in October with the national team I'm sure he would have more goals right now.
"That stopped the great form he was in. He had a tough October, training the day before the match and playing. He was scoring important goals for us.
"The World Cup was important for him and the national team, he played the three games but he was not in the best physical condition. Now we are managing a bit more. He is getting better every single day."
With Silva suggesting that Mitrovic could have achieved even more this season if not for injuries and the distraction of the World Cup, it is intriguing to consider what that might have meant for Fulham.
Cottagers safe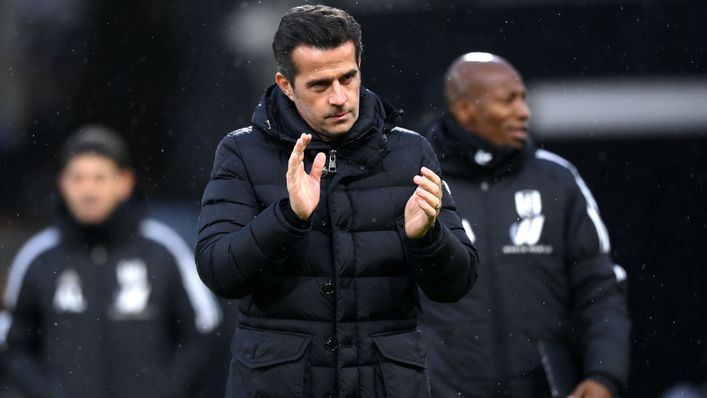 Fulham are level on points with sixth-place Liverpool and are only seven points away from the Champions League qualification places.
Though they might be right in the mix for an unexpected top-four battle had Mitrovic not suffered with injuries, they can be very happy with their current position.
With 28 points from 18 games, Fulham are only four wins away from reaching the 40-point mark, which is traditionally cited as the total needed to guarantee Premier League safety.
That was always the main target for the club after many frustrating seasons spent bouncing back and forth between the Championship and Premier League.
In a season in which Mitrovic has proved that he can thrive in the top flight, his goals look set to finally establish Fulham and bring an end to the yo-yo years.
Tags