Gundogan makes FA Cup final history with quickfire goal inside 12 seconds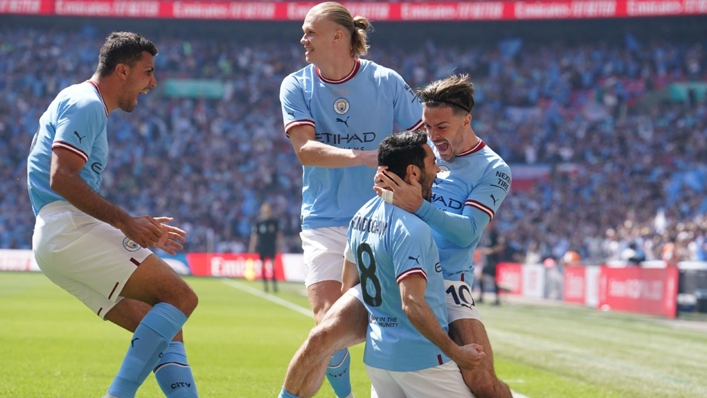 Ilkay Gundogan set a new FA Cup final record when he scored after just 12 seconds against Manchester United.
Here, the PA news agency looks at the other quickfire goals from finals.
The Italian scored after just 43 seconds to set Chelsea on their way to a 2-0 win over, with Eddie Newton getting a late second.
Dennis Wise started the move midway inside Chelsea's half and found Di Matteo, who was still inside the centre circle.
The midfielder was allowed to continue running by the Boro midfield before rifling in high, clipping the bar, past Ben Roberts in goal.
Di Matteo's record stood for 12 years until striker Saha bettered it against Chelsea.
A cross by Steven Pienaar was only half cleared by the Chelsea defence allowing Marouane Fellaini to nod the ball down for Saha.
The former Manchester United striker still had plenty to do but swivelled to bury a fine first-time half-volley past Petr Cech.
It failed to stop Chelsea, though, as Didier Drogba levelled 20 minutes later before Frank Lampard's second-half winner.
The midfielder stunned United with a goal after just 12 seconds of this year's final.
He had actually taken kick-off and knocked the ball back to Stefan Ortega in the City goal.
The goalkeeper launched the ball forward for Erling Haaland to nod it on.
As Kevin De Bruyne challenged Victor Lindelof, the ball dropped for Gundogan to smash in a brilliant volley past the static David De Gea from 25 yards.
Tags