Rose says hungry Haaland was too much for Leipzig to handle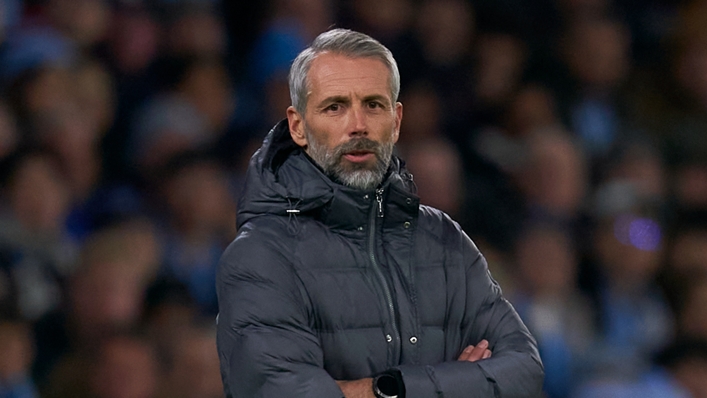 Erling Haaland's hunger proved too much for RB Leipzig in their crushing Champions League last-16 exit to Manchester City, per Marco Rose.
The Bundesliga outfit were condemned to a 7-0 defeat and an 8-1 aggregate exit as the Norway international ran rampant at the Etihad Stadium.
A five-goal haul for Haaland saw him tear through the Leipzig defence with a succession of close-range finishes, to send the hosts to the quarter-finals.
As the coach who oversaw the striker's arrival at Salzburg four years ago, Rose is well-acquainted with the attacker, and concurred his side simply didn't have the answers to stop him in the end.
"I know Erling very well," he said. "I know his qualities. When he is close to the goal, he wants to grab one. He scored five [and] we never managed to get into the game.
"He has had a great [game]. He scored goals with his foot and head, won second balls, [made] deep runs. It looked really simple. He took the ball from the referee. That tells you it was special for him."
Leipzig had managed to hold City to a draw in the first leg, eking out a 1-1 result that gave them a potential foothold for an upset in this return fixture.
Rose acknowledged his side never got off the ground against their far superior hosts in the end, and took full responsibility for their dismal performance.
"We conceded the goals in a manner that makes this [a] very bitter [result]," he added. "City more than deserved their win.
"We were especially bad when it came to defending inside the penalty area. [That] we did so in a last-16 game in the Champions League [is appalling].
"They changed a few things in their pressing compared to the second half in Leipzig and this is something we had not expected."
Tags