Handball and diving punishments could face shake-up
John Skilbeck
Stats Perform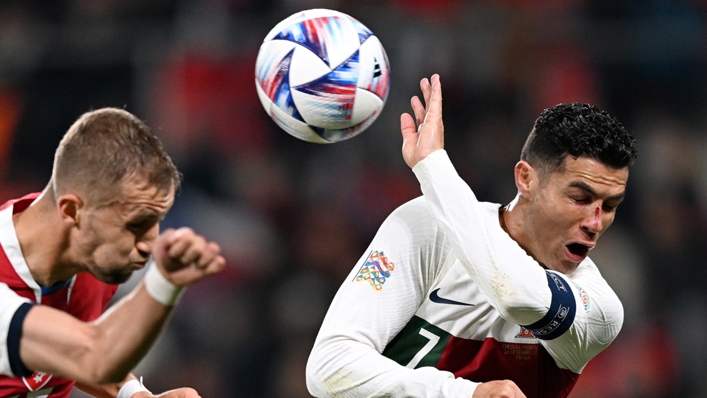 UEFA's new star-studded football board has called for a rethink on the refereeing of handball offences in an intervention that could lead to fewer penalties and red cards.
A panel featuring Fabio Capello, Jurgen Klinsmann, Ronald Koeman, Luis Figo and Zinedine Zidane made a range of recommendations after its inaugural meeting in Nyon, Switzerland.
The group also called for referees to get tougher with diving players by being "more decisive" in dealing with those who attempt to gain free-kicks or penalties through con tricks.
UEFA, which is European football's governing body, said discussions were "engaging and constructive" as the elite board considered the Laws of the Game, which are set by the International Football Association Board (IFAB).
Also attending were the likes of Rafael Benitez, Petr Cech, Philipp Lahm, Michael Laudrup, Javier Zanetti, Patrick Vieira, Gareth Southgate and Rudi Voller.
UEFA was urged by the board to clarify that handball should not be called if the ball deflects off a player's body and onto their arm or hand, especially when the ball does not go towards goal.
It was also recommended that handball following a shot at goal should not automatically be punished by a caution.
The newly formed board met at UEFA's headquarters and said the European confederation should make the case to IFAB that its rules are too clear-cut regarding red cards for handballs that prevent a goal.
In a statement, UEFA said that when it comes to such a situation, the board "feels players should be sent off only if they deliberately and intentionally touch the ball with their hand/arm" and in other circumstances a yellow card should suffice.
UEFA chief of football Zvonimir Boban said: "Having such beautiful football minds around the same table proved to be not just desirable but necessary.
"It was a true honour to be part of such an open and genuine discussion, and I am confident that we have found reasonable solutions to overcome a few stumbling blocks that negatively impact what happens on the field of play.
"It might sound like a banality, but mistakes happen, and we should not stigmatise them, influenced by the shirt we wear. The handball rule, for example, will always be disputed, but we can make it more consistent and aligned with the game's true nature."
Tags