Carra claims Haaland might have picked the wrong club
Joshua Challies
Stats Perform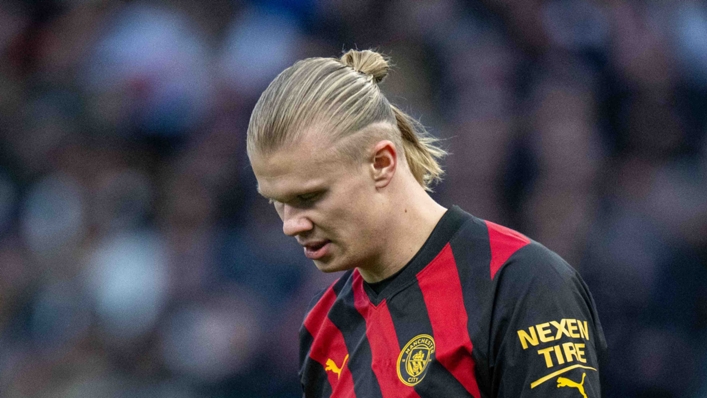 Erling Haaland may have picked the wrong club by choosing to join Manchester City, claims Jamie Carragher.
The Norway international leads the Premier League's scoring charts this season with 25 goals in 20 games, though City have often been a shadow of their former selves.
In Sunday's 1-0 defeat against Tottenham, Haaland did not have a single touch in the opposition — the first time in his debut season in England when that has occurred.
City's defeat saw Pep Guardiola's side miss the opportunity to cut Arsenal's lead at the top of the table to just two points, and they sit only three points ahead of neighbours Manchester United.
It has been suggested City are a weaker team with Haaland in the side, but Carragher went further by claiming the former Borussia Dortmund player may have joined the wrong side for his needs.
"I think we've only seen 60 per cent of Erling Haaland. You think of the goal he got versus West Ham when there was space in behind and he gets in behind," Carragher told Sky Sports.
"I know that's not there every time due to the way City play. He's come from a counter-attacking league [the Bundesliga] where it's end to end.
"You saw his blistering pace there – we don't see it here. He might have picked the wrong club to actually get the best out of him.
"We're not seeing everything of Haaland. City have scored the exact number of goals as last season. He's got 25 of them, but City overall have scored the same number overall.
"However, they've conceded more and are easier to counter-attack against now. They are a different – and lesser team – with Haaland in the team. That's not his fault.
"City won't play end-to-end football. That's not Pep Guardiola's way. His players don't have the energy or power to play that way – they build up slowly and push the opposition back to their box and play from there.
"When they lose it, they win it back quickly and keep the team pinned back. Haaland has scored 25 league goals and lots of them are ones that come into the box, and he puts them in.
"But we're not seeing the full package of what the player can do because of the team he's joined."
Tags