Julio Cesar claims Pep suits Brazil and would get the best out of Neymar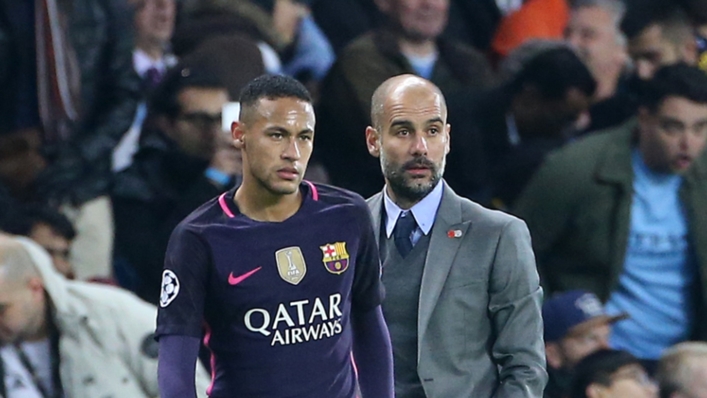 Pep Guardiola would be an ideal coach for Brazil as his style of play would benefit the likes of Neymar and Vinicius Junior, according to Julio Cesar.
Brazil are on the hunt for a new boss with Tite leaving the role after the 2022 World Cup in Qatar, and Guardiola has been linked with the position.
The Catalan is under contract at Manchester City, who he could lead to Premier League glory on Sunday, until June 2023 but has previously expressed a desire to move into international management.
Julio Cesar thinks he would be a great fit for the Selecao as his possession-based approach would help Brazil's most talented players.
He said: "He has all the qualities to do it. He is one of the best in the world, his style of play is very Brazilian.
"Everyone knows that Brazilian players love to keep the ball; the majority of them also play in Europe and they are learning to play better on the pitch.
"We have so much quality on the Brazilian national team: Neymar, Raphinha, [Lucas] Paqueta, Vinicius Junior. All these players are very talented and having a manager like Guardiola would give these players the opportunity of playing the ball more.
"Every player would love to work with a manager like him. It wouldn't be a bad idea, although we also have really good managers in Brazil. He is a big name in the football world and it wouldn't be a bad thing having him representing our national side. I like the idea."
Tite's only previous World Cup campaign with Brazil ended in a quarter-final defeat to Belgium in Russia four years ago.
He steered the Selecao to Copa America glory in 2019 but they were unable to defend their title two years later, with Argentina defeating them in the final.
Julio Cesar already believes Tite will leave a lasting legacy but has no doubt that leading Brazil to glory in Qatar would achieve him an even higher status.
"This is what the World Cup gets you, it will level you up. If you can bring the World Cup to Brazil, you can leave with your head held high, you have done your job," he said.
"He won the Copa America in 2019, he got to the final again against Argentina. He did very well so far, even in the [World Cup] qualifiers he got first place ahead of Argentina.
"He can leave with his head held high, but winning a World Cup with Brazil will take him to the top."
Tags