Gibbs says English revolt against racism is 'testament to the country'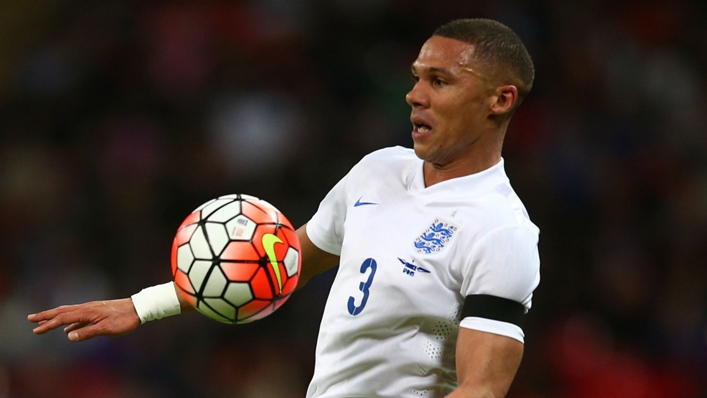 Kieran Gibbs took strength from the pushback against the racism aimed at Jadon Sancho, Marcus Rashford and Bukayo Saka after England's penalties heartbreak.
Former England defender Gibbs, who was speaking at his Inter Miami presentation, believes the fallout from the Euro 2020 final highlighted the best and worst of society in his home country.
Saka said on Thursday that he "knew instantly the kind of hate that I was about to receive", and called on Twitter, Instagram and Facebook to tighten up controls over content on their platforms.
Sancho and Rashford have also spoken out powerfully this week. A mural of Rashford's image in Manchester was defaced before it became a positive focal point in the local community, with messages of praise, sympathy and solidarity posted on the wall.
"I'm pleased with the reaction from the country," said Gibbs. "Maybe not the initial reaction. Obviously, most things these days are spoiled by a few individuals.
"But the way everyone has responded is testament to the country and where we're at in society.
"i was really pleased to see that, especially being on this side of the water when the game was on.
"I still felt that attachment from home and it was great to see."
Gibbs is relishing his chance to make an impact in Major League Soccer, joining a team who have made a slow start to their second campaign, collecting only eight points from 11 games under Phil Neville's leadership.
They have scored just nine goals and conceded 17 already. Neville's side are slightly underperforming against their expected goals (11.3 xG) and expected goals against (16.3 xGA) figures.
Gibbs, 31, who made over 200 appearances for Arsenal before joining West Brom in 2017, will be expected to add strength to the defensive unit.
Inter Miami will also be hoping Gibbs can turn back the clock and bring some of his creative spark to MLS.
In 2017-18, the last campaign where he made more than 20 top-flight appearances, Gibbs created 22 goalscoring chances from his left-back station for West Brom. That was the fourth highest number on the team.
Gibbs said of his move to Miami: "It's just a challenge for me to grow as a person off the pitch.
"I've been in the UK all my life and had everything done for me in a way because that's the route that you go down.
"I want to try and explore a different side of life, a challenge of setting up a new life somewhere else and seeing how it goes. I felt that this was the best place to do that.
"I come here humble, I don't want any expectation, I just come willing to give 100 per cent and the rest will be history."
Gibbs could make his debut for Inter Miami on Saturday as Neville takes his struggling team on the road to face the New York Red Bulls.
Tags