Germany national team director Bierhoff leaves role after World Cup exit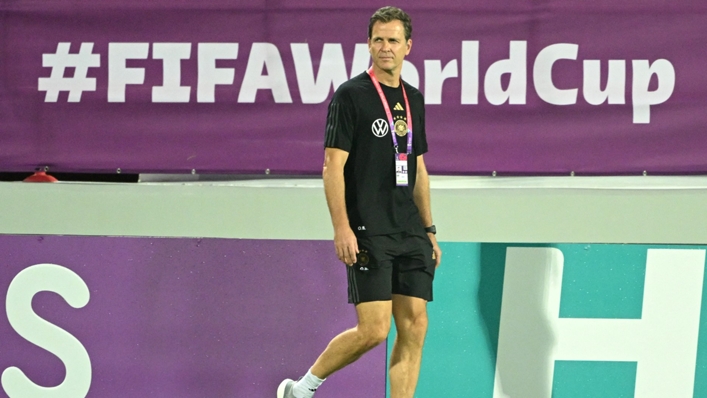 Germany's national team director Oliver Bierhoff has left his role in the aftermath of the side's dismal World Cup campaign.
Bierhoff, who was a Euro 1996 winner and a runner-up at the 2002 World Cup in Japan and South Korea as a player, first assumed his role with the German Football Association (DFB) in 2004.
The former Milan forward oversaw Germany's fourth World Cup triumph in Brazil eight years ago, but the team have since suffered consecutive group-stage exits at the tournament, finishing behind Japan and Spain in Group E at this year's competition.
The likes of Philipp Lahm and Dietmar Hamann reacted to the team's elimination in Qatar by calling for significant changes in German football, and the first of those will see Bierhoff depart.
DFB president Bernd Neuendorf said: "Oliver Bierhoff has rendered great services to the DFB. Even if the last tournaments fell short of the sporting goals, he stands for great moments.
"His work will always be linked to the World Cup success in Brazil. Even in turbulent times, he always pursued his goals and visions and left a lasting mark on the DFB.
"On behalf of the DFB employees, I would like to thank Oliver Bierhoff for everything he has done for us and for football in Germany."
Tags