Flick defiant on Germany future despite 4-1 defeat to Japan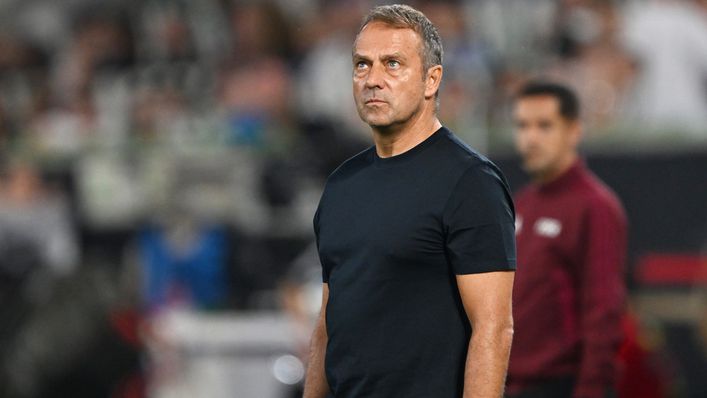 Hansi Flick still believes he is the man to lead the German national team despite their 4-1 loss to Japan on Saturday.
Goals from Junya Ito, Ayase Ueda, Takuma Asano and Ao Tanaka at the Volkswagen Arena condemned Die Mannschaft to a third consecutive defeat, with Leroy Sane's first-half strike the only consolation for the four-time world champions.
Flick, 58, has now won only 12 of 25 games since taking charge in May 2021 but remains adamant he is doing a "good job" as Germany prepare to host the European Championship next summer.
The ex-Bayern Munich boss said: "I know in football there is a dynamic and I cannot forecast what will happen but from my side we try everything to prepare the team well.
"I think we are doing a good job and I think I am (the right man for the job)."
On his team's performance, he added: "I am very disappointed and we have to admit that Japan have a very good team. We don't have the means to beat such a compact defence.
"We started well. But they score with their first chance, we come back and level and we felt the support, but then they score again.
"The second half there were too many individual mistakes."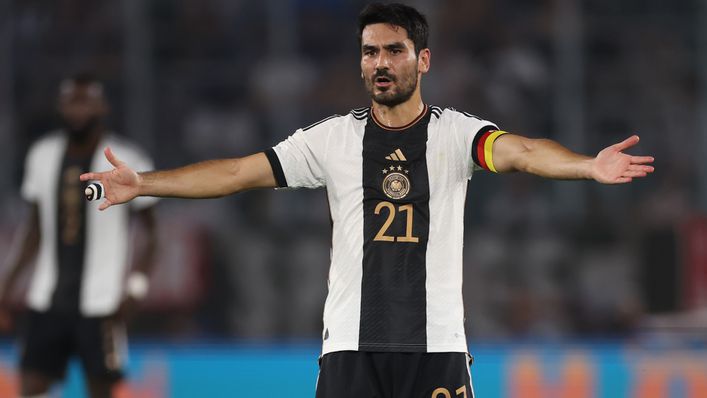 Japan — who famously beat Germany in the 2022 World Cup group stage — had just 38% of the possession but still put their opponent's sub-par defence to the sword, mustering 11 shots on target compared to the hosts' total of three.
The European nation's new captain Ilkay Gundogan touched on the worrying lack of confidence in the camp.
He said: "I think the only good situation was the goal, where we played the rhythm we wanted, but unfortunately, we have to admit Japan were defensively and offensively better than us.
"I think you can feel that a lot of our players are in a mental fight with themselves, there's no confidence.
"So we feel like everyone is fighting with themselves, and that makes it harder to create a spirit and atmosphere.
"Football-wise, there's a big lack of confidence and that makes it harder to get the results."
Tags