Russell pleased to have 'greatest of all time' Hamilton as Mercedes team-mate
Mitchell Fretton
LiveScore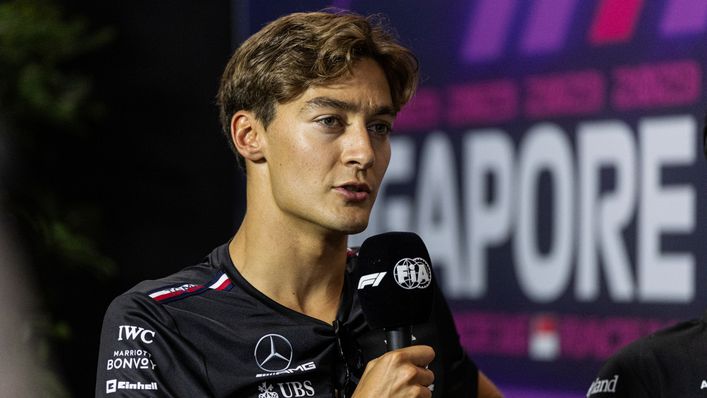 George Russell admits he is grateful to have Lewis Hamilton as his Mercedes team-mate in Formula 1.
The English duo have been working hard with their team to make up ground on the dominant Red Bulls this season and both drivers have been making steps forward with their cars.
On Hamilton, he said: "I joked with him once last season that he almost effectively saved my career.
"Had he retired the year before I joined Mercedes, and then as a team we're not performing, all the fingers will be pointing at the driver.
"So actually having him there, with his respect is huge.
"I'm extremely confident every single individual is working as hard as they can to achieve the fastest car possible for next year.
"That's the only promise I can give because racing is a relative game."
Russell picked up his first F1 win last year in Brazil, but Mercedes are yet to stand on the top step this season.
Despite his struggles to keep up with Max Verstappen, the former Williams driver still believes that he can live up to people's expectations and become a world champion.
He said: "It's the landscape of F1 at the moment.
"All you can do as an individual is perform at your very best and make sure you're ready to fight when you've got the car beneath you.
"I think it is always important to look at others for inspiration. But to take your own path. We're all different individuals."
Russell is hoping for a positive weekend in Singapore after finishing third in the second practice session on Friday.
Red Bull have the opportunity to wrap up the Constructors Championship but Mercedes will be hoping to thwart their plans and occupy the podium with both of their drivers on Sunday.