In Focus: Why Dembele is the man again for France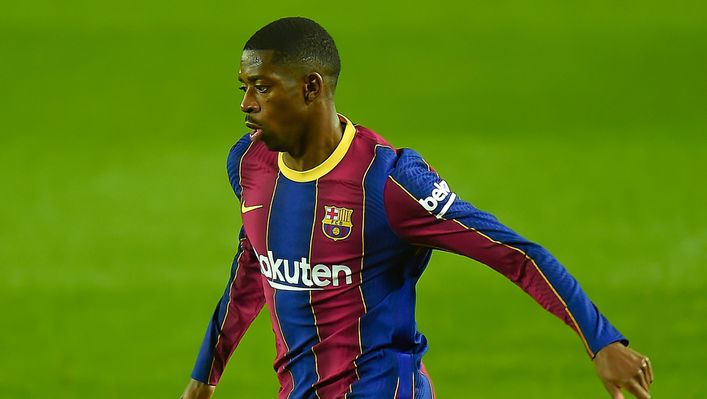 Ousmane Dembele's form over recent weeks epitomises what is going on at Barcelona — out with the old and in with the new.
Barca are LaLiga's red-hot side and are unbeaten in league action in 2021, while Dembele's displays as a centre forward in Ronald Koeman's 3-4-3 system have earned him a first France call-up since 2018.
Four years after his £97million switch from Borussia Dortmund, Dembele is finally starting to justify his price tag and will hope to bring his good run into France's game with Ukraine tonight.
But what exactly has changed for the 23-year-old Frenchman?
Less is more
For so long at Camp Nou, the tactics seemed to revolve around getting the best out of Lionel Messi.
That is understandable, of course, but the result was a clear clash of styles.
Dembele was at his rampant best for Dortmund in one-on-one battles with full-backs. He is an elite dribbler and he tried to continue that approach when arriving at Barcelona.
But the team does not need a traditional winger — not when the system is built to suit Messi.
It is no coincidence Dembele has looked more effective in the centre, when his role has been stripped back.
In a month as a centre forward, he has averaged almost four fewer dribbles per 90 minutes and 35 fewer touches.
Creating space
By his nature, Dembele likes to get in behind.
Positioning him in a central area inevitably results in opposition centre-backs sitting a few yards deeper to avoid being caught out.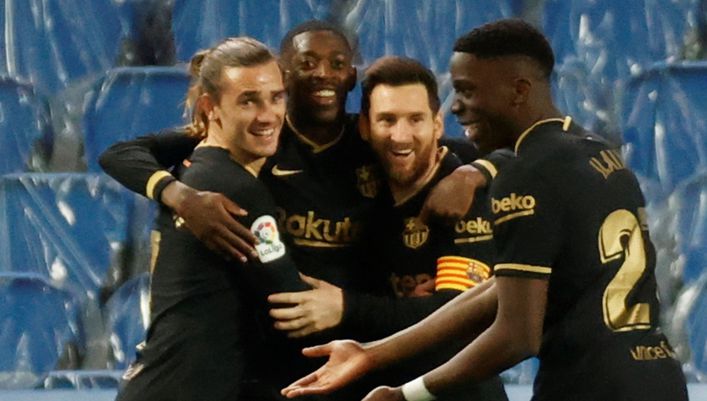 Instantly, Barcelona have the numerical advantage in that space just behind the midfield and in front of the defence.
The very same pockets where Messi and Antoine Griezmann thrive — and it was evident in the 6-1 dismantling of Real Sociedad, with all three scoring.
Complimenting Messi
Even Messi needs help from time to time and the 33-year-old Argentine is at his very best when there is selfless movement ahead of him.
He struck up a strong understanding with Luis Suarez, which was built on the Uruguayan making dummy runs away from goalscoring areas in order to allow the Barca legend to cause devastation.
What Dembele is doing off the ball now is benefitting Barcelona. It shows a great understanding of the role and a growing maturity to his game.
Barca balance
Striking a balance with this Barcelona squad was never going to be easy.
Messi and Griezmann prefer to drop deep and are not the sort of players who will make off-the-ball runs.
Both work best with a focal point — but former Middlesbrough striker Martin Braithwaite has some limitations to his game.
Koeman's decision to deploy Dembele as a centre forward has finally seen everything click into place.
Griezmann, 30, can drop into midfield whille the width comes from the wing-backs — and Dembele's versatility allows him to fill space across the final third.
Increased threat
Prior to the positional change, Dembele was known more as a creator.
But in the short time he has been deployed up front, his expected goal average per 90 minutes has risen from 0.39 to 0.46 and his post-shot figure — which measures the value of on-target efforts only — is up to 0.81 from 0.5.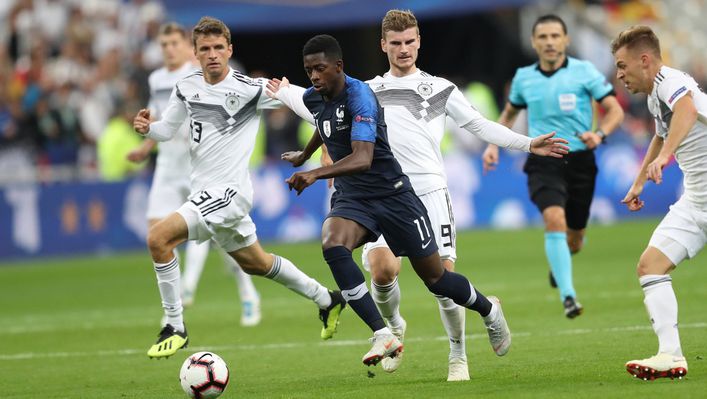 Dembele is getting into better areas now and his shot selection has improved.
The difference is remarkable and sees him move into the sphere of one of Europe's most dangerous goal threats.
In fact, he ranks third in LaLiga for post-shot expected goals since the positional switch.
At a time when Barca are looking to a bright future under new president Joan Laporta, Dembele's form is another cause for cautious optimism.
Tags