LiveScore Daily: The latest football news in bite-sized chunks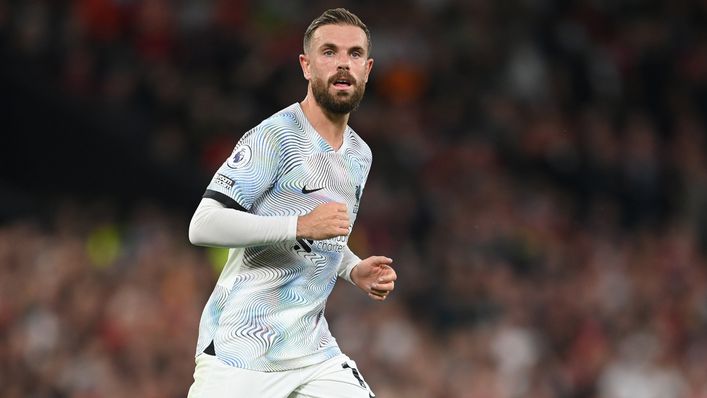 LiveScore Daily is here to deliver all the big talking points from the world of football throughout the day. Keep refreshing this page for the latest stories in bite-sized chunks.
Henderson reveals family's big game doubts
Jordan Henderson has revealed crowd trouble at both the Euro 2020 and Champions League final has put his family off coming to big games.
The Liverpool skipper's family and friends were caught up in the unsavoury scenes that marred England's defeat to Italy at Wembley and Liverpool's loss to Real Madrid in Paris.
Though security will be ramped up in Qatar at the World Cup, Henderson revealed his father said he will not travel following the issues at the Stade de France.
Henderson said: "My family and friends have had a couple of experiences over the last couple of years which have really shocked them and probably put them off going to future games.
"When you see scenes like you have in the Euros final, in the Champions League final, then they don't really want to go and put themselves in that situation again.
"I don't blame anyone that doesn't want to put themselves in that situation. There were two totally different reasons [for the problems] but again, if it was me, I wouldn't want to put myself in that situation.
"My dad said after the Champions League final that was him done. When it gets closer to the World Cup — there's a lot of security elements and things that are going on in Qatar that I'm sure will make people more safe.
"But when you've had those experiences, sometimes you think: 'Is it worth risking it?' We will have to see closer to the time."
Houghton discusses Euro torment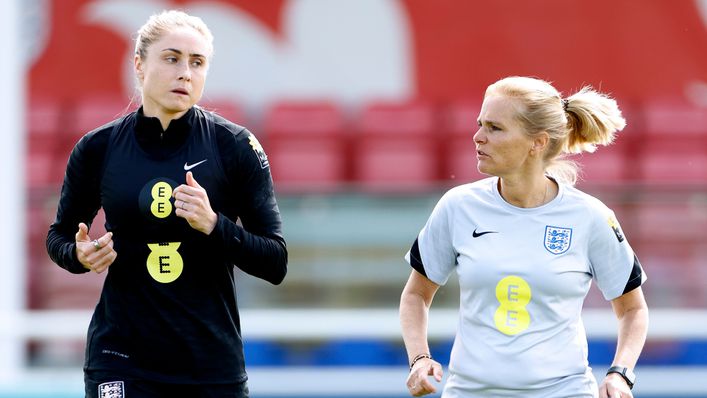 Ex-England skipper Steph Houghton has admitted that she struggled to watch the Lionesses' victorious Euro 2022 campaign.
Houghton, 34, was left out of the final squad after joining the initial training group having missed much of the season with an Achilles problem.
That meant the Manchester City star was left to watch the games from the sofa, having been a mainstay of the side in recent years.
But the 121-cap international did text all her team-mates ahead of the final victory over Germany.
Writing in The Players' Tribune, Houghton said: "Of course I watched the final — I couldn't miss it. But to be totally honest, throughout the Euros, I found it difficult to watch the games.
"I was so desperate to be there that when I wasn't selected, I wasn't sure how good it was for me mentally to watch the tournament. I was so frustrated because I felt like I had so little closure. The whole thing just felt strange.
"I texted all of the girls before the tournament and before every game. I'd always do that! If I'm not there — whether I'm captain or not — I want them to win so much. I know how hard everyone worked for that moment. But, when you're not there — I can't lie, it's always going to be bittersweet.
"But watching the final I realised it hadn't changed how I felt about any of the girls or how I feel about England. It's so amazing for them and for the women's game."
Noble named Hammers sporting director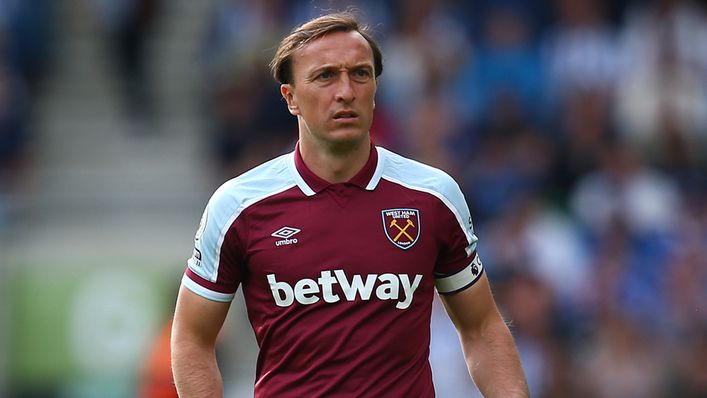 West Ham legend Mark Noble has been named as the club's new sporting director.
Noble, 35, will take up the post in January after hanging up his boots in the summer following 550 games for the Hammers.
West Ham say Noble will provide "input, advice, and assistance across all aspects of the football operation", including academy development, player recruitment, and player and staff wellbeing.
Boss David Moyes believes there is "nobody better qualified" for the role and Noble is relishing the task at hand.
He said: "I'm really happy to be coming back and can't wait to get started. I'd like to thank the club for giving me the opportunity — it's a great honour for me to take up this role at West Ham.
"The last two years, as my playing days began to naturally wind down, gave me a fantastic opportunity to really spend some time educating myself and gaining greater knowledge and understanding of the work that goes on behind the scenes.
"This club has made some fantastic strides forward in that period and I am really looking forward to coming back at such an exciting time.
"I see it as a position that I can grow and develop in both personally and professionally. There are always difficult decisions to be made in football, but along with my colleagues at the club, I will continue to put the best interests of West Ham first.
"The last two seasons have been a time of great progress, and I want to help us to continue moving forwards in the right direction."
Johnson: Southgate should not be too loyal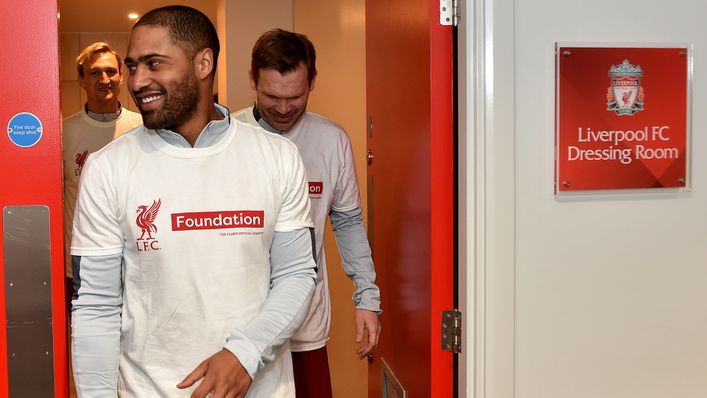 Glen Johnson believes Gareth Southgate must be careful with the loyalty he shows to certain England players.
The ex-Three Lions full-back warned Southgate, 52, that match fitness will be "massive" in Qatar in November given there are no warm-up games.
And with the likes of Harry Maguire and Luke Shaw not playing regularly for their club, Johnson feels there are big decisions to be made ahead of the World Cup.
Johnson told the Press Association: "Of course I agree with a certain amount of loyalty but to go with that you have to realise who is in form, who's fit, who's playing week in, week out and then put the whole equation together.
"I don't think you can pick a player wholly on loyalty. Match fitness is massive, certainly at these tournaments because you don't get time to warm up.
"You need to hit the ground running and you can't do that if you are unfit and if you are not playing for your club every week.
"The training nowadays doesn't keep you at that level because you are just preparing for games so I think the players that are playing have to be the priority."
England play Italy at the San Siro tomorrow evening before hosting Germany at Wembley on Monday night.
Derby appoint Warne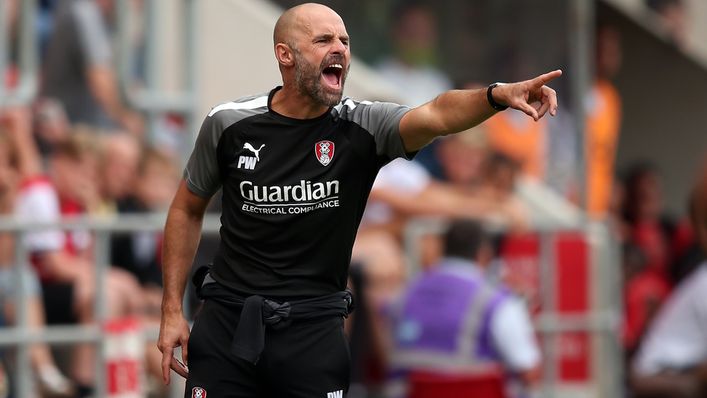 Derby have appointed Rotherham boss Paul Warne as their new head coach.
Warne oversaw three Championship relegations and three League One promotions during six years in charge of the Millers.
But he has opted to end a 13-year association with the club and drop down a division to try and guide Derby back to the second tier at the first time of asking.
He replaces Liam Rosenior, who had been in interim charge since Wayne Rooney's surprise departure in the summer and guided the club to seventh after nine games with 14 points.
A Rams statement said: "As was made clear in the summer, the board intended to take a period of time evaluating every aspect of the club and having done that, we believe Paul's track record of success at this level fits perfectly into our long-term strategy."
Warne has signed a contract until 2026, alongside assistant Richie Barker, first team coach Matt Hamshaw and goalkeeper coach Andy Warrington.
Rotherham said: "Whilst of course we are disappointed to see Paul and his staff depart, they do so with our very best wishes and thanks for their commitment to their roles here with Rotherham."
Tags