LiveScore Daily: Today's football news in bite-sized chunks
Mitchell Fretton
LiveScore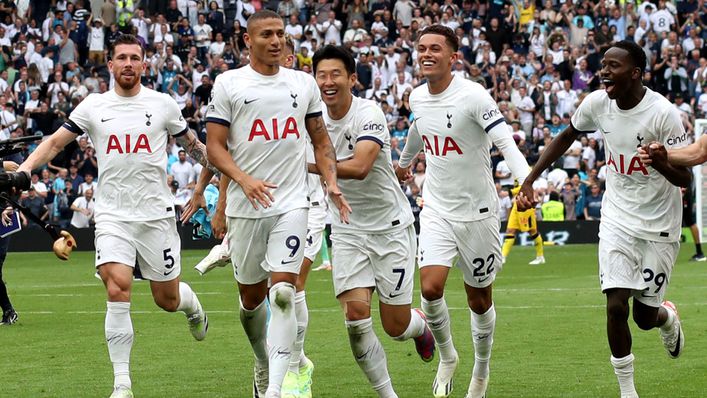 LiveScore Daily is here to deliver all the big talking points from the world of football throughout the day. Keep refreshing this page for the latest stories in bite-sized chunks.
New-found Riches
Tottenham captain Heung-Min Son believes the club's family feel will help give Richarlison a confidence boost after the Brazilian admitted he was struggling with his mental health recently.
The 26-year-old netted his first Premier League goal of the season in a win over Sheffield United on Saturday, matching his tally for the entire 2022-23 campaign.
Son said: "Not only me, everyone in the squad and club was very happy for Richy.
"It was tough for him and we all hoped that this game would help his confidence. He changed the whole game, that's what we were waiting for.
"Probably everyone is not happy when not in the starting XI but we know how important it is to come on and change the game like he did or Ivan [Perisic], Brennan [Johnson], Emerson [Royal], Pierre [Hojbjerg].
"Richy is a really strong guy, a good character and can always bounce back strong but when you have a tough time you need good people around you."
Parker for England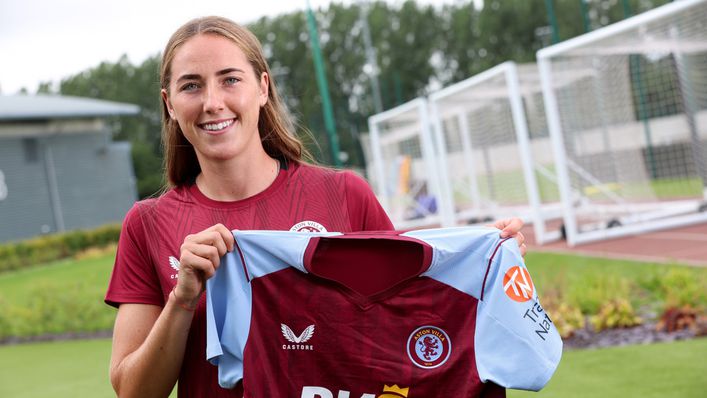 Aston Villa defender Lucy Parker has joined up with the England squad ahead of this month's Nations League fixtures.
The 24-year-old replaces the injured Lotte Wubben-Moy, who will remain with Arsenal while she recovers.
Gunners goalscorer Alessia Russo will report to St George's Park after a recovery period following the Women's World Cup and should be fit to play if called upon by Sarina Wiegman.
The Lionesses will be hosting Scotland at the Stadium of Light on Friday following their World Cup final defeat to Spain.
They will then travel to Utrecht to face the Netherlands next Tuesday.
Tomori's regrets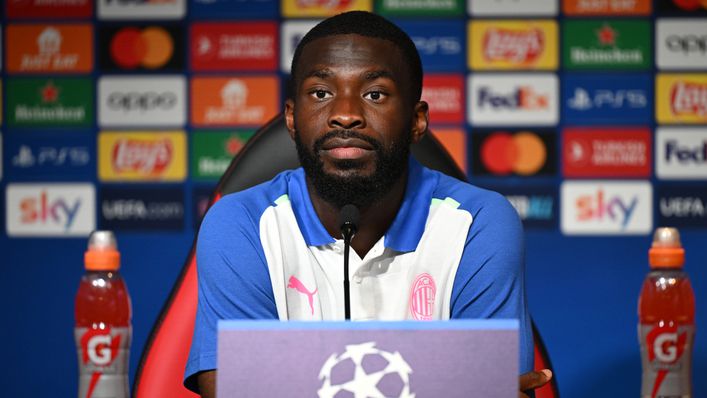 AC Milan and England defender Fikayo Tomori regrets not being able to help his team-mates in the loss to rivals Inter Milan on Saturday.
The 25-year-old was sent off in the 2-1 win over Roma before the international break and had to watch from home as Inter thrashed the Rossoneri 5-1.
He said: "I was disappointed not to have been able to help my team-mates on the pitch.
"Watching the match on TV is tough, you can't help the team.
"Tomorrow I'll be on the pitch, I hope. We'll try to win [against Newcastle] and start the group well."
Milan face Newcastle in the Champions League on Tuesday and Tomori could come up against former team-mate Sandro Tonali, who made the switch to Tyneside this summer.
Arsenal's armoury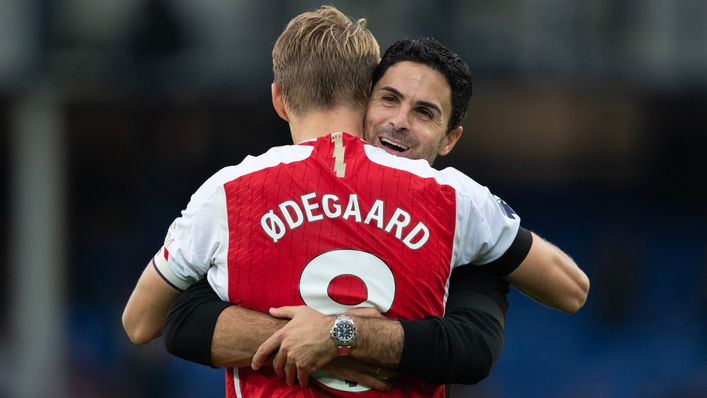 Arsenal captain Martin Odegaard welcomes added competition at the club and backs manager Mikel Arteta to manage his players.
Arteta spoke to the media on Sunday and admitted that he plans to rotate his goalkeepers after signing David Raya from Brentford.
Some pundits have questioned whether the Spaniard can keep his squad happy by constantly rotating but Odegaard sees nothing wrong with some healthy competition.
He said: "We have so many quality players, the players on the bench can come on and change the game if we need it.
"The competition for places is huge and I think that is a great thing for us and helps a lot.
"You see in training every day the quality we have so everyone has to be on their best every day in training and that's a good thing and will help us improve as a team as well."
Made to compete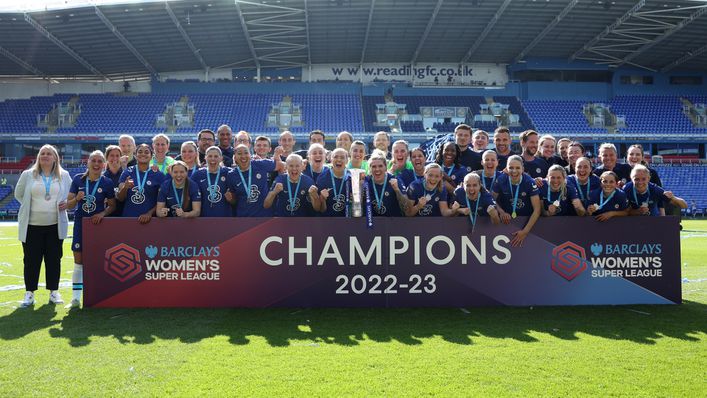 The FA and Women's Super League plan to make the top flight the "first billion-pound women's league in the world".
Plans were recently unveiled for the FA to hand over ownership of the WSL and Women's Championship to independent company NewCo, who want to initiate a restructure of power in a move similar to the Premier League's 20-club governance model.
FA director of women's football Baroness Sue Campbell is working alongside NewCo as they try to create an influx of wealth across both divisions.
WSL chair Dawn Airey, who supports the project, said: "Somebody quoted me an amazing statistic — it just resonates — which is the whole of women's sport globally gets a billion dollars in revenues from sponsorship and gate.
"Men's sport gets half a trillion. That's an enormous difference and it shows the enormous potential. The enormous potential for women sport and women's football in particular.
"One of the stated goals that we have is to make this league the first billion-pound women's league in the world. That is league revenue and club revenue and there's no reason why we shouldn't do it."
Keep them guessing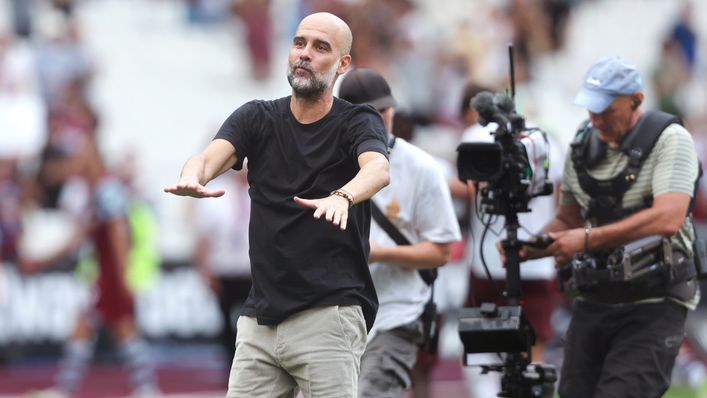 Pep Guardiola has hinted that he will be making wholesale changes to his Manchester City starting XI in the coming weeks as the fixtures pile up.
The Champions League winners return to action in the competition on Tuesday and face a run of four matches in 11 days.
Guardiola said: "It is a problem when you have a lot of injuries.
"The problem is not today, it's in three, four, five games. We have the Carabao Cup away at Newcastle, I'm sorry but we will have to use [from] the second team some players.
"Kevin [De Bruyne] is still out, John [Stones] is still out, Mateo [Kovacic], Jack [Grealish].
"We are so responsible for how we treat the players."
Seagulls soaring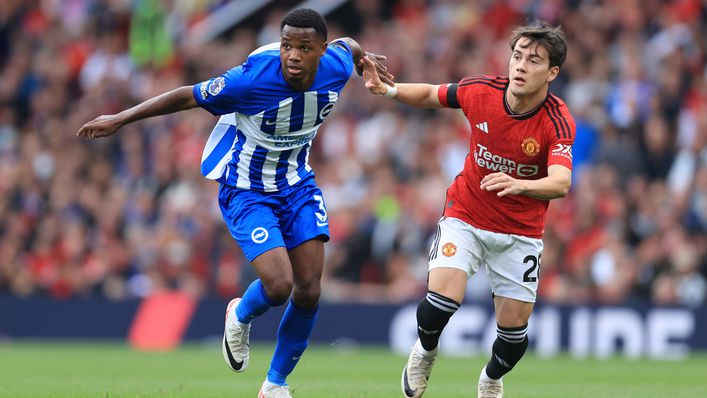 Roberto De Zerbi was unsurprised by Brighton's dominance in the 3-1 win over Manchester United last Saturday.
The Seagulls ran out comfortable winners at Old Trafford and the Italian head coach admitted that he knew his side were better on the ball than their opponents.
He said: "We played a great, great game. We deserved to win, we played well.
"In the first 15, 20 minutes we suffered a lot because United played in a different way than we prepared for but after that we played a great game.
"I think the game was changed when we kept the ball. In that moment their pressure was strong and keeping the ball helped us to control the game and then we have four attackers who are very fast and very good.
"We have to keep our style when we are losing, when we are winning. We can't forget our DNA."
Tags