LiveScore Daily: Today's latest football news in bite-sized chunks
Mitchell Fretton
LiveScore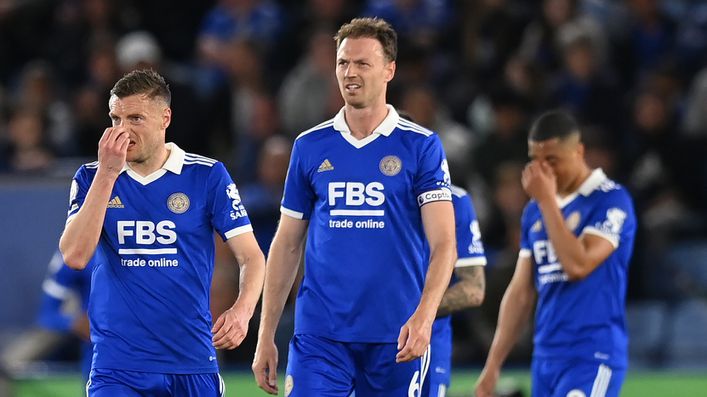 LiveScore Daily is here to deliver all the big talking points from the world of football throughout the day. Keep refreshing this page for the latest stories in bite-sized chunks.
On the brink
Leicester sit on the brink of relegation from the Premier League following their 3-0 defeat at home to Liverpool on Monday night.
Curtis Jones scored a first-half brace before Trent Alexander-Arnold capped off a perfect night for the Reds, who now sit one point behind Newcastle and Manchester United in the race for Champions League football.
Jonny Evans returned for the Foxes following a lengthy spell on the sidelines but admitted after the game that his side were caught out by their opponents and not good enough to get back in it.
He said: "I thought the first 25 minutes until they scored, we were playing well. The first goal caught us out and the quick second goal kills us off.
"You're always at your most vulnerable when you concede. It knocks your confidence."
There is no time to dwell for the East Midlands side with two games to go but a loss against Newcastle on Monday could see them exit the top flight.
On the club's form this season, Evans said: "We haven't been good this season and that's just the bottom line.
"We've lost too many games and other teams have been better than us. We've two more games left and we'll have to put in the same effort we showed tonight."
Traore set to stay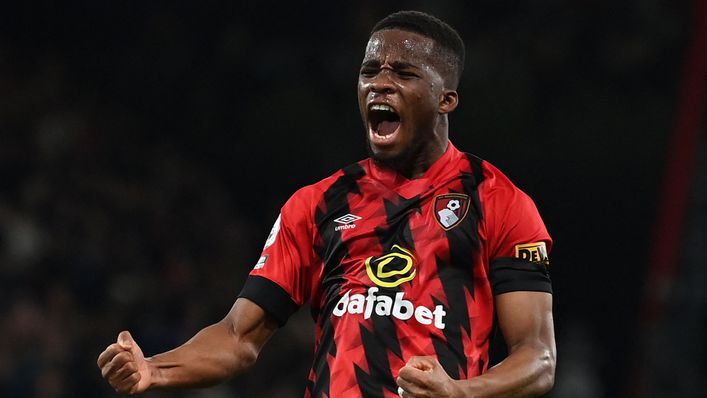 Bournemouth have confirmed that they have completed the permanent transfer of Hamed Traore from Serie A side Sassuolo.
The Ivorian has met the specified loan targets agreed in January and will now remain at the Premier League club on a contract that runs until 2028.
The Cherries' chief executive Neill Blake said: "We've been really impressed by Hamed since his arrival in January, and we're delighted to have him with us for the long term.
"He's shown he's already capable of performing well at the top level, and we're excited to see him develop even further.
"The permanent signing of Hamed is another mark of our ambition for the coming years, building on this season's success to compete once again in the Premier League."
Stepping it up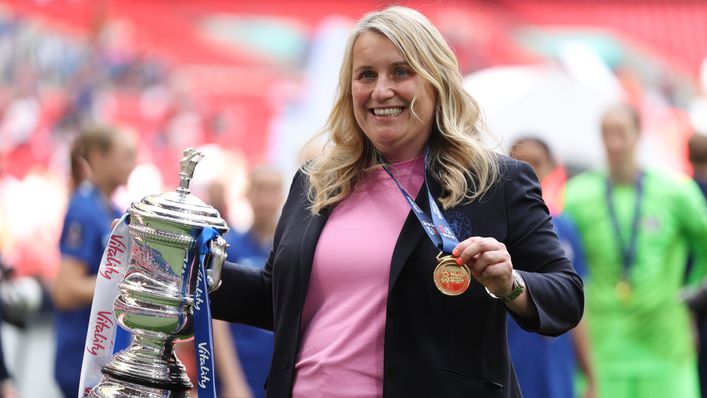 Chelsea boss Emma Hayes insists that her players are training harder than ever as they look to complete the FA Cup and Women's Super League double.
The Blues overcame title rivals Manchester United at Wembley on Sunday thanks to a Sam Kerr goal which saw them retain the trophy for the third consecutive year.
A win over West Ham on Wednesday evening will return the West Londoners to the top of the table after having played catch up for most of the season.
And Hayes was full of praise for her squad who continue to dominate in English football.
She said: "We showed once again on Sunday what winning teams look like.
"We celebrated that, what it takes to win. We've just got to find another little bit in us to keep going for the last three games.
"It's nice when I hear the players talk about the fact we don't treat any game differently because the reality is we prepare exactly the same.
"We treat it exactly the same way. You can probably see that in the tiredness in my eyes today because I make everybody grind even harder after wins like the weekend."
Bring the noise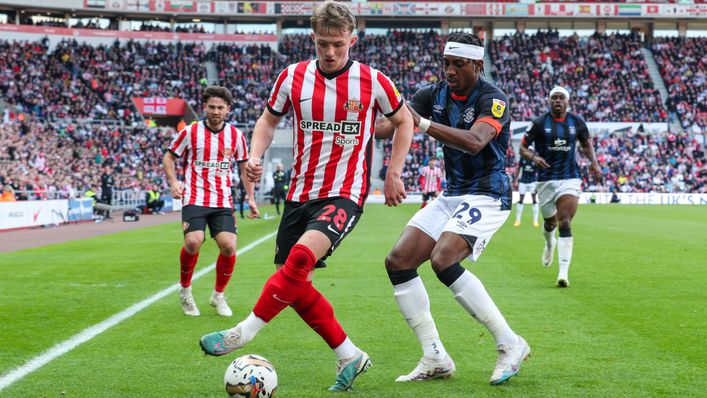 Luton defender Amari'i Bell remains confident that his side can reach the Championship play-off final despite being a goal down on aggregate to Sunderland.
The Black Cats come to Kenilworth Road with a 2-1 lead tonight but the Jamaican international believes the crowd can be the difference in the tie.
Bell said: "At times when you are under the cosh and you need the fans to help you, to spur you on.
"You need them to help you give you that extra ten percent to run a little bit harder or change the momentum of the game, it can be a very good factor for that.
"The fans are massive, the atmosphere at Sunderland was good, but the feel at the Kenny is different.
"It's a lot tighter and even though it's a smaller ground, when it's packed out it's difficult for a lot of teams.
"Everyone's still confident, we know what we've got, and we know in the second half we didn't show how we normally perform.
"We know we've got a lot more to come so everyone's positive."
The World is not enough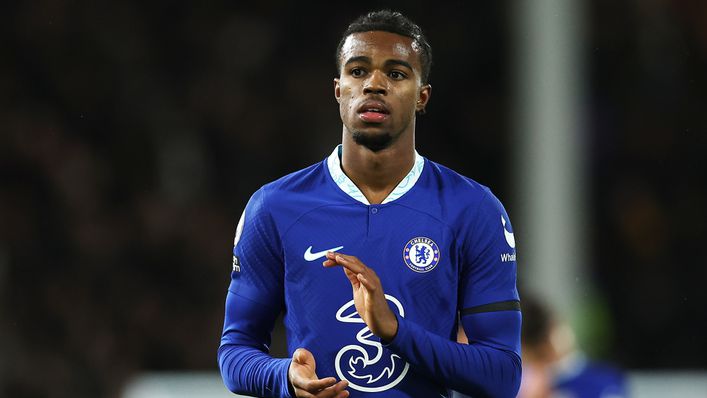 Chelsea have refused to release midfielder Carney Chukwuemeka ahead of England's Under-20s World Cup campaign until the Premier League season concludes.
The Young Lions will start their tournament in Argentina this weekend, but the West London club want the 19-year-old to remain in England.
Chukwuemeka is set to be a key figure in Ian Foster's side but they will have to make do without him for the opening weeks.
The decision is a blow for the Three Lions boss, who will not be allowed to call up a replacement due to tournament rules.
It also means that the U-20's will leave for South America with just 16 players in their squad, due to several others being involved in Football League play-offs.
Their first game is against Tunisia on Monday and England will also face Uruguay and Iraq in the group stages.
Inzaghi hungry for Turkish delight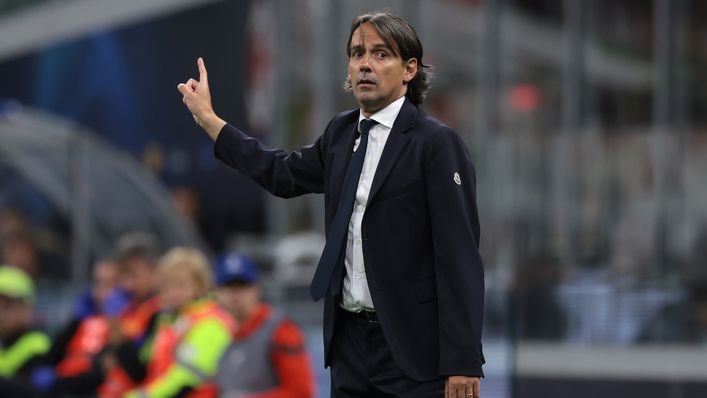 Inter Milan head coach Simone Inzaghi is confident that his players can overcome AC Milan once again to book their place in the Champions League final in Istanbul.
The Nerazzurri stormed into a 2-0 lead at the San Siro last week and will go again in front of an expectant home crowd in Italy's second-largest city.
Ahead of the clash, Inzaghi said: "It is one of the biggest matches in Inter's history. We come into it with a deserved lead, we will come out and play to the best of our abilities.
"We are 90 minutes away from achieving a dream and we have also reached the Coppa Italia final, my players deserve a lot of credit.
"We know we have an advantage, but we have achieved nothing yet.
"We have to have effort, aggression and determination and with all that we can be confident.
"It's been a difficult journey but we are still here and we want to keep going in this competition."
Tags