LiveScore Daily: Today's football news in bite-sized chunks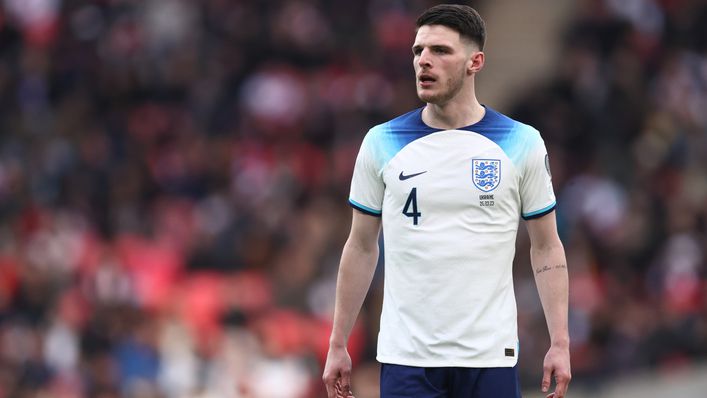 LiveScore Daily is here to deliver all the big talking points from the world of football throughout the day. Keep refreshing this page for the latest stories in bite-sized chunks.
Jack's backing
Former Arsenal and England midfielder Jack Wilshere has urged Declan Rice to join the Gunners.
Rice is under contract at West Ham until 2024 but is subject to much transfer speculation with the Hammers in the Premier League relegation zone.
The 24-year-old has excelled in East London and at international level and now Wilshere believes it is time for him to make a step up.
Wilshere, 31, said: "I have had conversations with Dec and told him what he is doing is unbelievable, he is captain of a big Premier League club and is always learning.
"You have to be respectful to West Ham, that is his club, but his future is in his hands and it's very exciting for him because he's got everything with him now and he's picking up more and more, he's growing into this man who could play anywhere.
"I'm looking forward to wherever he goes. I hope it is Arsenal, it would be a massive signing and a perfect fit.
"If I'm talking from a selfish point of view, in North London, I think he would be very good under Mikel [Arteta]'s watch."
Thorisdottir suffers World Cup blow
Manchester United defender Maria Thorisdottir has been ruled out of the rest of the Women's Super League season.
The Norwegian picked up a foot injury in the FA Cup quarter-final win at Lewes and is now expected to miss her country's participation at the 2023 World Cup in Australia and New Zealand which kicks off in July.
A club statement from the league leaders said: "Maria will be working with our medical team on her rehabilitation and we look forward to seeing her back in red again very soon."
Thorisdottir posted on social media: "And just like that, the season is over for me.
"It breaks my heart that I'm not available for the World Cup this summer. I've been knocked down many times before and I will again bounce back even stronger and better then ever. Tough times don't last but tough people do."
Sabitzer injury update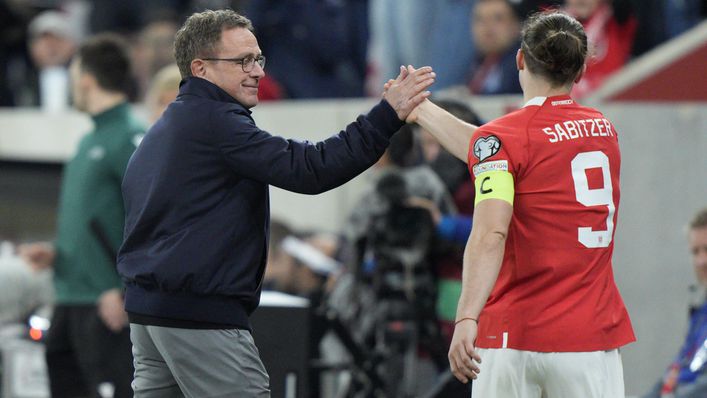 Marcel Sabitzer is an injury doubt for Austria's Euro 2024 qualifier against Estonia this evening.
The midfielder, on loan at Manchester United from Bayern Munich, scored twice and provided an assist in Friday's win over Azerbaijan.
Austria coach Ralf Rangnick confirmed his skipper has a knee problem but hopes to select the 29-year-old after a good run of form with United.
Rangnick, 64, said: "At the moment, I am assuming he'll play.
"I'm optimistic that it can work but, at the end of the day, it's also a question of whether Marcel feels ready for it himself.
"Sabi is a player with a lot of quality. He has a lot more confidence than when he was at Bayern Munich.
"He is flourishing, which is very, very good."
Dutch delight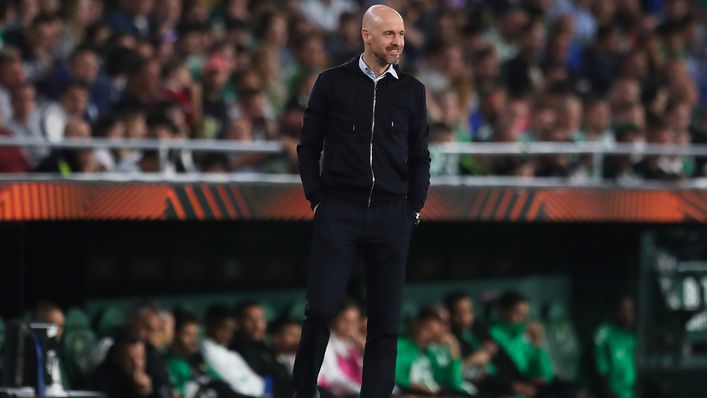 Former Manchester United midfielder Nicky Butt has praised Erik ten Hag for his work with the Red Devils.
Ten Hag's men lifted the Carabao Cup last month and sit third in the Premier League table.
Despite a 7-0 loss at Liverpool three weeks ago, Butt sees plenty to admire in the Dutchman.
He said: "There'll be another sticky spell, you can guarantee that but he is a top coach and he looks like he is born for Old Trafford.
"It looks like everyone knows who the boss is, he's dealt with a lot of big issues, personalities and egos around the club.
"He's ingrained himself into the local area. You see him walking around and out with his family in local restaurants.
"On the pitch, he's got them back to winning ways and they don't give in. That's not from a magic wand.
"That's work on the training pitch, work on character and work on the team."
Buzzing Bee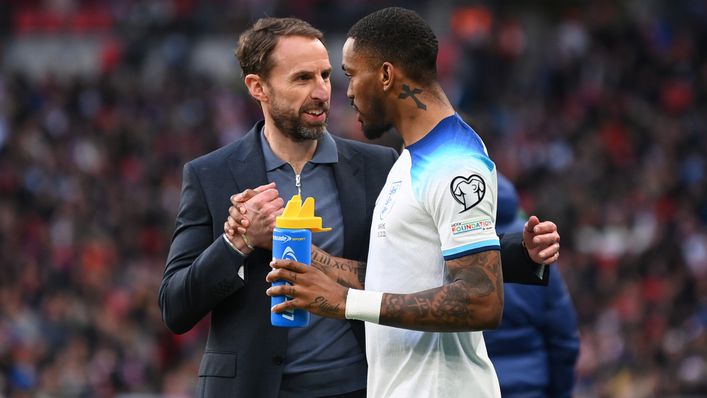 Brentford striker Ivan Toney hopes he has done enough to earn further opportunities with England after making his international debut.
Toney replaced Harry Kane inside the final 10 minutes at Wembley as the Three Lions secured a 2-0 victory over Ukraine.
And having had his first taste of action under manager Gareth Southgate, the 27-year-old is eager for more.
He said: "Three of four years ago I was fighting for promotion at Peterborough and now I'm making my cap for England.
"It's been a massive, long journey but to finally get my first England cap is a massive achievement. The hard work starts now.
"I hope I keep performing and keep myself in and around the mix.
"There are other strikers around the Premier League that are doing well as well. I've just got to keep doing me and hopefully it's enough."
No stopping Saka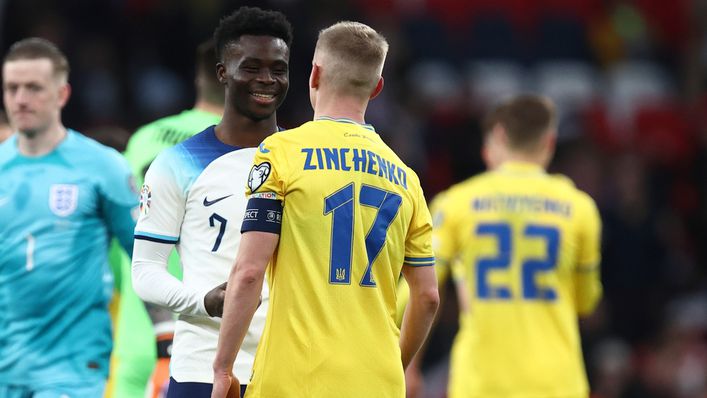 Ukraine captain Oleksandr Zinchenko lauded Arsenal team-mate Bukayo Saka for his display on Sunday afternoon.
Saka teed up Harry Kane for England's opener before bagging his eighth international goal with a sweet left-footed strike from the edge of the area to wrap up the points.
Zinchenko and Saka will return to domestic duties when the table-topping Gunners host Leeds on Saturday.
The 26-year-old defender said: "He is an amazing player, we know that.
"He is on fire at the moment, there are no friends on the pitch and unfortunately he beat me.
"In these kind of games, big players decide the game.
"I hope he is on this form for the rest of the season because he is such an important player for Arsenal as we have 10 more finals to go."
Tags