LiveScore Daily: Today's football news in bite-sized chunks
Mitchell Fretton
LiveScore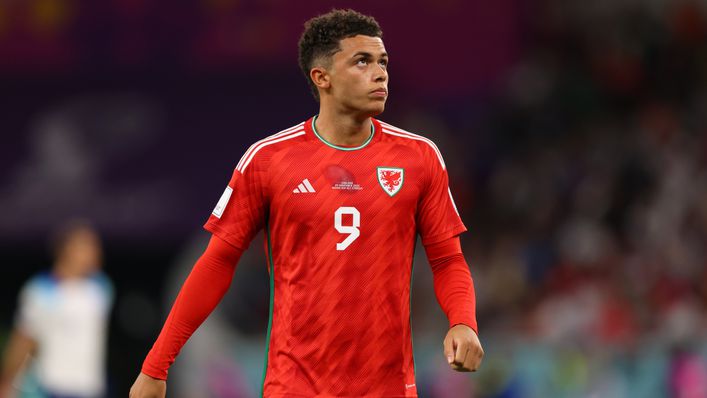 LiveScore Daily is here to deliver all the big talking points from the world of football throughout the day. Keep refreshing this page for the latest stories in bite-sized chunks.
Brennan can Bale out Wales
Wales head coach Rob Page believes Brennan Johnson can handle the pressure of being compared to Gareth Bale.
Bale stands alone as the most capped player and record goalscorer for his country, surpassing all others and ensuring his legendary status for the Dragons.
But Johnson, 21, has shown glimpses of quality for club and country and has sparked talk over his potential for the future.
The Welsh No9 has scored nine goals in all competitions this season but faces an assessment on a groin injury ahead of the upcoming international matches against Croatia and Latvia.
On the young forward, Page said: "Brennan is a top player — he's arguably one of the best counter-attacking centre forwards in the Premier League at this moment.
"Top players deal with pressure. He will be fine with that.
"His journey in the last two years since we brought him up to the first team has been really impressive. But we have to manage that with young players.
"He is showing great potential at this moment, but we can't compare him to Gareth. They are different types of players.
"It's not just Brennan that has to come in now and step up to the plate, it's an opportunity for the others around him to take that responsibility."
Skinner hopeful about Riviere return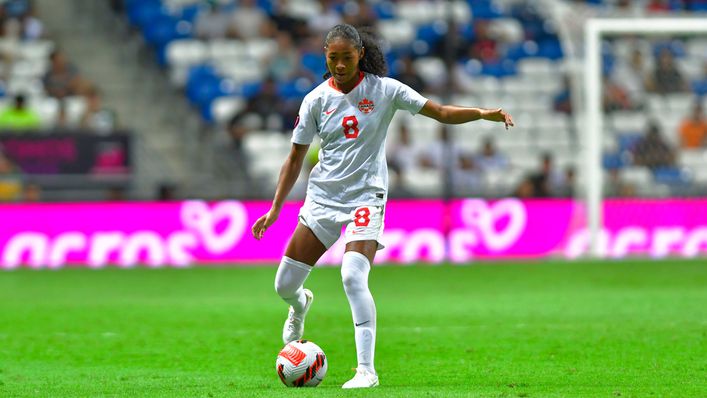 Manchester United boss Marc Skinner is hoping to unleash Jayde Riviere for her debut against West Ham on Saturday.
The Red Devils will take on the Hammers at Old Trafford as they look to claw back the gap to Chelsea, who sit above them in the standings.
Skinner said: "I'd imagine both players [Lisa Naalsund and Maria Thorisdottir] will miss this weekend but once we have their update, I'll make sure we put that out.
"The players were in for treatment during the last two days so I'm hopeful we will see in our medical meeting exactly where we are at with them.
"Jayde Riviere should be training for the week. She was training with the team [in] the last part of the week and looked excellent so hopefully she will be in contention for the weekend."
Riviere has not featured since she arrived at the club in January, but could suit up for the first time against the East Londoners.
Son Spurred on by Klinsmann appointment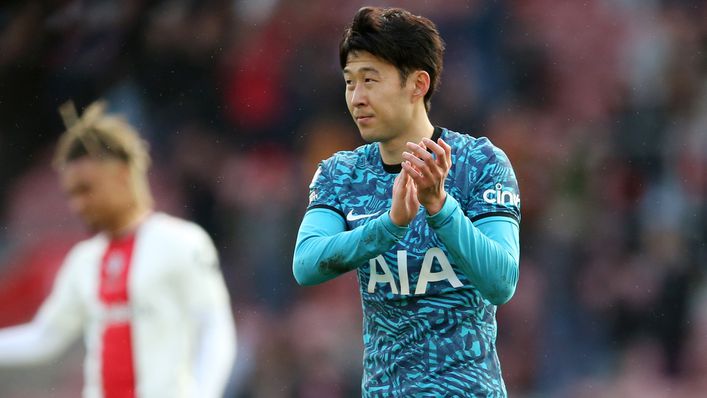 Heung-Min Son has spoken on the glowing assessment representatives at Tottenham have given him about new South Korea head coach Jurgen Klinsmann.
Klinsmann is etched in the history books at the North London club and returned to management with the Asian nation after three years away from the sidelines.
Spurs' No7 has linked up with the German for the first time during the international break and is looking forward to a new chapter under the ex-striker.
He said: "At Tottenham, we still have people who spent time with coach Klinsmann back in his playing days, and he has such a sterling reputation.
"I have only had brief conversations with him, but I could already tell he was a great man who cares so much about players. Tottenham officials told me we have an exceptional coach for South Korea, and that only raised my expectations.
"It feels very important for players to quickly catch onto what style the coach is pursuing while they train."
Final whistle blown on Soccer AM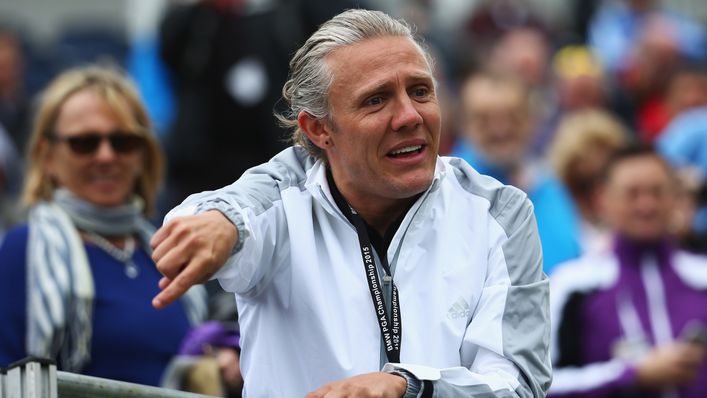 Sky Sports have made the decision to axe the popular Saturday morning football programme Soccer AM at the end of the season.
The iconic sports show has been running for almost 30 years and will air 10 more episodes before shutting down on the final weekend of the 2022-23 campaign.
The comedy-based talk show has suffered a significant decline in its ratings over the last few years and the broadcaster have decided to pull the plug on the series and many of the staff members.
Soccer AM took off under the stewardship of Tim Lovejoy and Helen Chamberlain and in recent years has been spearheaded by Jimmy Bullard and John Fendley.
A spokesperson for Sky said: "Soccer AM has played an important role in our coverage of football for the past three decades and we continually adapt to the evolving needs of our customers.
"We now go into a period of consultation to discuss the proposed changes with our people. We are unable to provide more detail while these consultations are underway."
The show will be replaced by the Saturday Social which was previously broadcast before Soccer AM but is set to air an hour later next season.
Chelsea face physical test in Lyon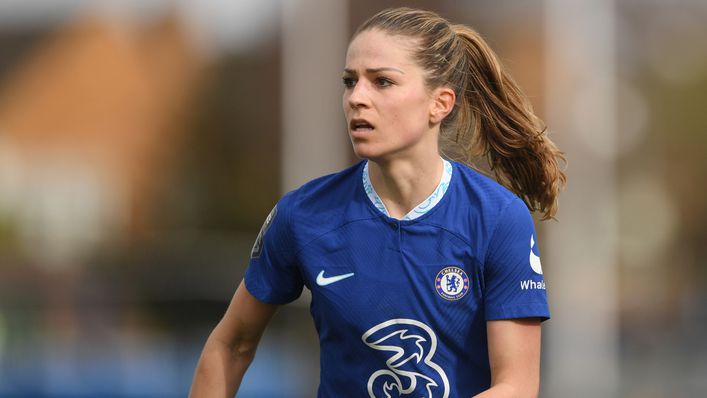 Chelsea and Lyon go head-to-head in the Women's Champions League tonight and Blues midfielder Melanie Leupolz is expecting a physical battle against the French side.
Leupolz, 28, is under no illusions about the challenge that the Women's Super League leaders face against a team who have won the competition in six of the last seven years.
She said: "We are really a humble team and we of course have a lot of respect for Lyon.
"They are serial winners, they have amazing players, but we do as well and of course we want to use the chance to play on this stage to show our mentality and the character of our team.
"These are the games we as athletes work hard for and we want to play on this level and stage. European football is always special, playing under the lights.
"Our league is in general really physical. Also in training. I think it's a big part of English football, so we are used to the physicality and of course European football is sometimes a little bit different.
"So I think it's nothing new. We know it's a strength of ours so we really want to bring this part into the game and of course also look to possess the ball and to create chances and just to combine all these parts of our game."
Foord focus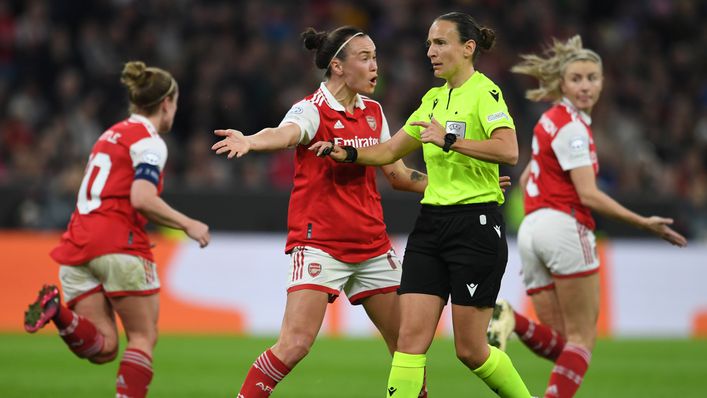 Caitlin Foord thinks Arsenal must focus on their positive second-half performance after the Gunners lost 1-0 to Bayern Munich in the first leg of their Champions League quarter-final.
The North London outfit failed to get going in the opening stages at the Allianz Arena and were punished by the German side, who took the lead through Lea Schuller in the 39th minute.
Arsenal tried to hit back in Munich but could not breach Maria Luisa Grohs's goal despite fashioning 25 attempts.
Foord did not appear too disheartened after the match and has already set her sights on the return leg next week.
She said: "I think especially in the second half we really dominated and we created a lot of chances. It would have been nice to put one away — if not two — to get the result and take a bit more pressure off us going into next week.
"But that's the way it ends and we've just got to continue how we finished that game.
"We just kept putting the pressure on and we kept having shots. If it was deflected, we picked the ball up again and it was just kind of one after another.
"You could definitely feel a goal coming and it was just unfortunate that one of them didn't go in."
Scholes hopes United sale ends unrest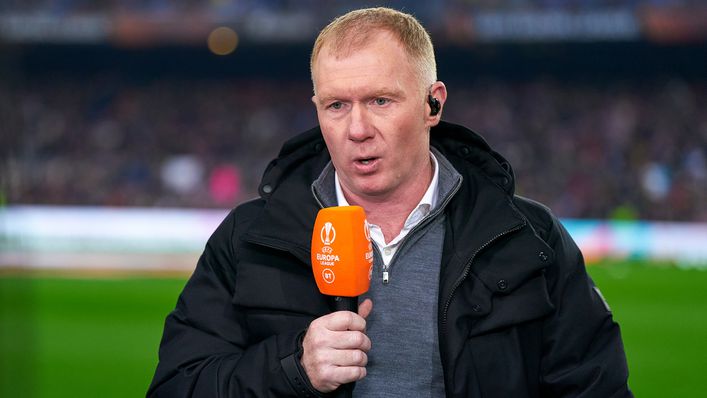 Manchester United and England legend Paul Scholes hopes that the potential sale of his former club would bring peace to the fanbase after years of unrest.
The Glazer family are locked in talks with multiple parties about selling the Old Trafford giants after 18 years.
And the former midfielder does not mind who takes over the Red Devils but is hopeful that it would calm the recent anger directed at the American family.
Protests have been a common occurrence under the current ownership despite the upturn in form under Erik ten Hag this season.
On the potential sale, Scholes said: "I hope it's something that gets sorted soon. If the ownership is a done deal in a couple of months that will hopefully help the manager and maybe bring more funds.
"Although I don't think any manager has been left short by the owners we have now, I think the club are ready for a change. It's pretty obvious the fans are ready.
"Of course the last thing you want is protests around the ground. As soon as the new owners come in, if it ever does happen, all that will stop and hopefully we can move forward.
"I don't care who is running the club as long as what is happening on the field is right."
Tags