LiveScore Daily: Today's football news in bite-sized chunks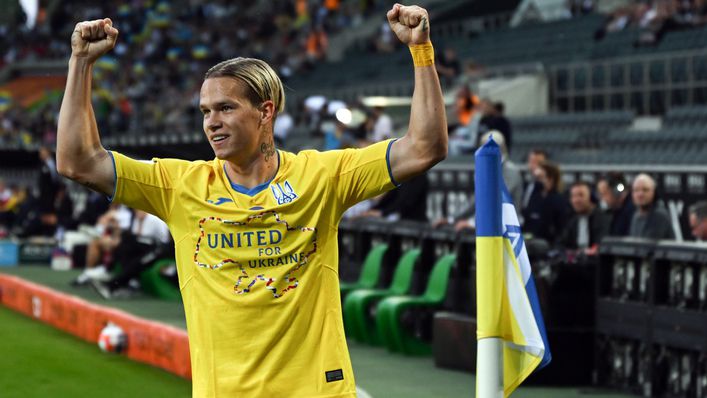 LiveScore Daily is here to deliver all the big talking points from the world of football throughout the day. Keep refreshing this page for the latest stories in bite-sized chunks.
Blues boost
Shakhtar Donetsk president Rinat Akhmetov has confirmed that more than £20million of the fee received from Chelsea for Mykhailo Mudryk will be donated to Ukrainian soldiers.
Akhmetov, 56, paid tribute to Mudryk in a statement on the club's website, before sharing details of the newly-launched Heart of Azovstal project.
He wrote: "I have made a decision to launch the Heart of Azovstal, a project designed to help Mariupol defenders and the families of fallen soldiers.
"Their acts of bravery are unparalleled in modern history. It is them, their sacrifice and courage that helped contain the enemy in the first months of the war and let all of us feel the inevitability of the victory of Ukraine now.
"I am allocating £20.5m today to help our soldiers, defenders, and their families.
"The money will be used to cover different needs — from providing medical and prosthetic treatment and psychological support to meeting specific requests."
The message also suggests that Chelsea will travel to face Shakhtar in a friendly in the Donbass Arena once the conflict in Ukraine has ceased.
Help Haaland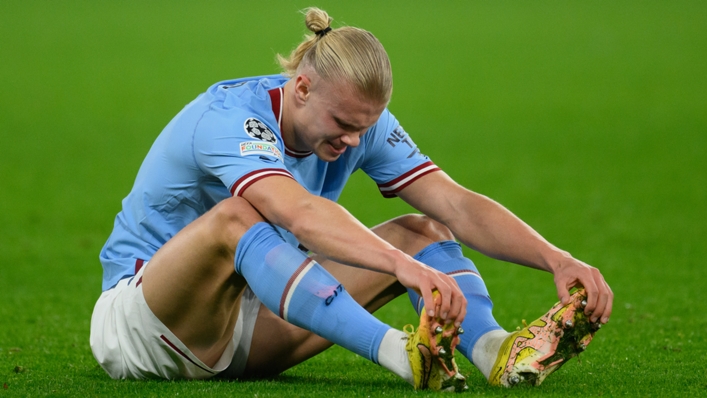 Pep Guardiola admits Manchester City must find a way of getting star striker Erling Haaland more involved in their general play.
Haaland, 22, has netted 27 goals in 24 appearances in all competitions but has now drawn blanks in three straight outings, taking just 19 touches in Saturday's derby defeat to Manchester United.
Guardiola confessed: "At the moment, we have that process because when teams are sat in their 18-yard box, it is more difficult. But we have to find him a little bit more, yes.
"Here, he had enough touches but it's true that when you are looking at areas and you have to look at him. But we will do it."
Ex-Citizens midfielder Didi Hamann took to social media to suggest that City are a worse team with Haaland leading their line, though Guardiola was content with his side's performance at Old Trafford.
He added: "We were there all the time, I could recognise my team. That is all I can say.
"At Southampton, I thought, 'What is this? What is this team?' — but this was the opposite. I recognise my team from many, many years."
A legend lost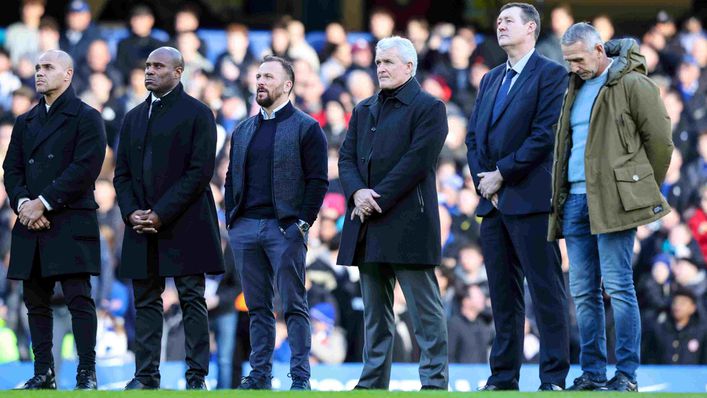 Mark Hughes has paid tribute to his "great team-mate" Gianluca Vialli following an emotional farewell to the late Chelsea icon at Stamford Bridge yesterday.
Vialli, 58, lost his battle with pancreatic cancer earlier this month and a raft of Blues legends were in attendance to give the Italian a fitting send-off prior to the Premier League clash with Crystal Palace.
Among them was Hughes, currently in charge of League Two outfit Bradford City, who enjoyed a strong bond with Vialli both on and off the field.
He said: "Luca was a great team-mate. We spent a couple of years both as a player and as a manager and you look back and reminisce about the moments you had with him.
"He didn't impose his personality on people in a bad way, it was always to make people feel better and happier and he certainly did that, and he was just a great guy.
"The one thing that's been prevalent with everyone that has been asked for comments about Luca is it was always about his personality, his manner and his professionalism as well because he was an outstanding footballer in his own right."
A view to a deal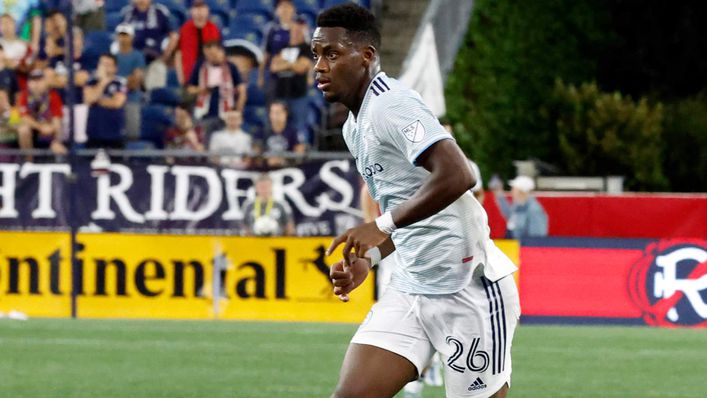 Aston Villa have agreed a deal worth up to £18m to sign Chicago Fire's Colombian striker Jhon Duran.
The 19-year-old Colombia international has scored eight goals and registered six assists in his 28 appearances for the MLS outfit.
Villa will pay an initial £14.75m for the three-cap international with a further £3.3m to be paid in add-ons.
Duran still needs to pass his medical, agree personal terms and obtain a work visa before the move is finalised.
Mystified Moyes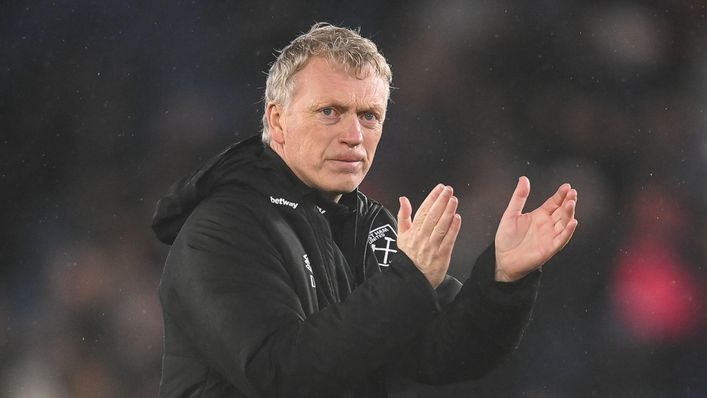 David Moyes has taken aim at Manchester United over the manner in which he was sacked as Red Devils boss back in 2014.
Moyes, 59, is currently under pressure at West Ham with the Londoners having slipped into a relegation battle in recent weeks.
Talking on businessman Steven Bartlett's podcast, the Scot admitted he does not have a fear of getting sacked but does think clubs should handle the situation better than United did nine years ago.
Moyes said: "If you've got any class or any style, when you're having to give bad news out, it has to be done in a good way.
"I felt the way I was told [about the sacking] wasn't done as well as it should've been. It could've been done better and made a lot easier.
"Looking back now, you think, 'Hey, that's life, get on with it', but if you're one of the biggest sports businesses in the world, if not the biggest, you would hope you would do things correctly.
"I found out about my sacking through the media. I tried to make contact and say, 'Why don't we meet up?' but it didn't suit and before I knew it, they called me in the day after and the whole world knew about it before I got to know."
Tags