LiveScore Daily: Today's football news in bite-sized chunks
Mitchell Fretton
LiveScore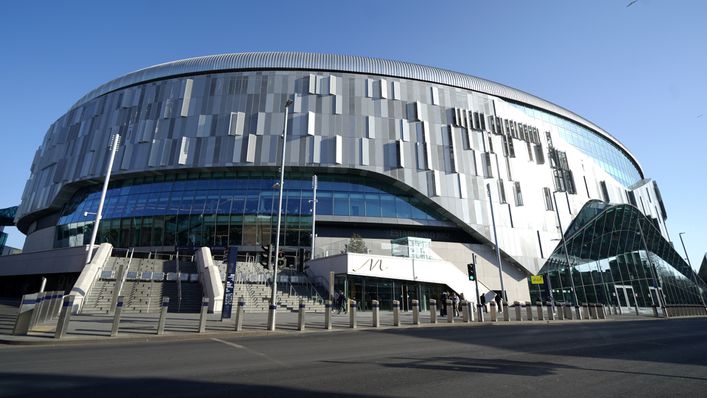 LiveScore Daily is here to deliver all the big talking points from the world of football throughout the day. Keep refreshing this page for the latest stories in bite-sized chunks.
Spurs takeover rumours
Tottenham are said to be the subject of a £3.1billion takeover bid by Iranian-American billionaire Jhm Najafi.
The Financial Times are reporting that the businessman, who owns stakes in a number of European football clubs as well as NBA side Phoenix Suns and Formula 1 team McLaren, is joining forces with investors from Abu Dhabi to present an offer to Daniel Levy and Joe Lewis.
MSP Sports Capital group would front 70% of the bid, with chairman Najafi leading the charge to expand the group's ownership in European football.
MSP's website says it invests in "sports teams, leagues, and businesses in the sports ecosystem that are pursuing ambitious, challenging tasks".
There has been much displeasure shown by Spurs fans in the last few months, with many unhappy at the lack of investment in the first-team squad and failure to win any silverware since 2008.
However, it is said Tottenham's owners are holding out for a figure larger than the £4.25bn that saw Todd Boehly acquire Chelsea last year — with their new stadium being the main driver behind the high price.
Levy is known to be a stern negotiator and it remains to be seen whether Najafi's proposed offer would be accepted.
Conte's vow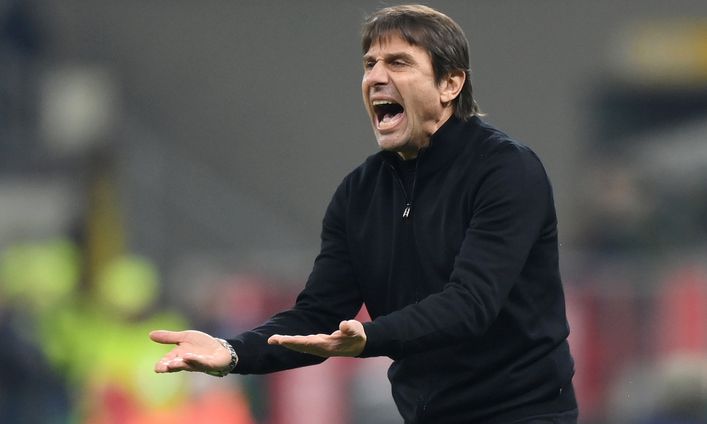 Antonio Conte has vowed to be fighting fit on the touchline as he bids to guide Tottenham through a tough period in the season.
Spurs lost 1-0 to AC Milan in the first leg of their Champions League knockout game at the San Siro on Tuesday, following on from a 4-1 thrashing by Leicester in the Premier League at the weekend.
The Italian boss has been sidelined after undergoing surgery to remove his gallbladder two weeks ago, with assistant Cristian Stellini taking a more influential role.
But the 53-year-old tactician has stated he is now ready to return to his high-energy state in the technical area.
After the defeat in Milan, he said: "Frankly speaking in the previous match I was completely out, I have just had surgery and after two days my doctor told me I couldn't go.
"So in the previous match I was distant from the pitch. Cristian was there replacing me and was able to share my ideas with the team, he really helped me out a lot.
"I was wearing a medical device in that period but I was still able to interact in a fair enough way with the team.
"I was not 100% for my physical shape but in the next game I will be fit and try to give my contribution."
Beckham bags for Brentford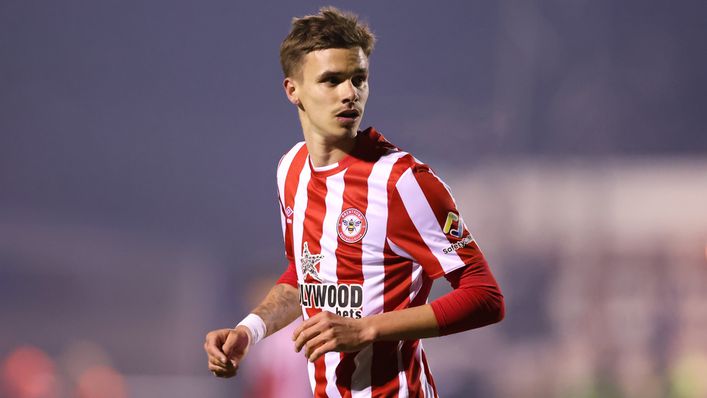 Romeo Beckham made it a Valentine's Day to remember as he netted a last-minute winner for Brentford B.
David Beckham's second son came off the bench against Wealdstone in the Middlesex Senior Cup to score his first goal for the Bees in an eventual 3-2 win.
His deft header was enough to secure the victory. And despite the likes of Frank Onyeka featuring in the starting line-up, it was Beckham who stole the headlines.
The 20-year-old midfielder is on loan at Brentford from MLS side Inter Miami during the off-season and is using the opportunity to keep fit during the break.
Boss Neil MacFarlane said: "It was creeping towards penalty kicks but we found a way to get the goal.
"Conor [McManus], who was fantastic down the left, got the cross in and Romeo got in between the sticks, which is what we want all of our attacking players to do. I'm really pleased for the group."
Hayes not against a closed WSL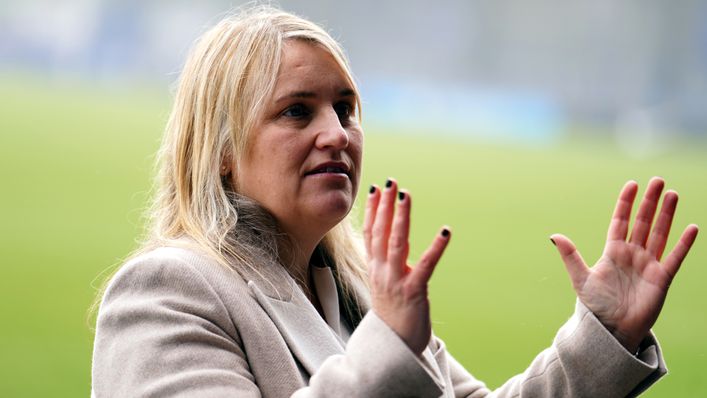 Emma Hayes believes the Women's Super League should be open to the idea of a closed competition.
The Chelsea boss spent time in charge of the Chicago Red Stars in America's National Women's Soccer League, where the format includes the same clubs with no promotion or relegation.
On the idea of the WSL following suit, she said: "I've seen the successes of promoting franchise-type leagues and the consistency that can then place in running that.
"We should be open to everything and everything shouldn't always be compared just because it's traditional or just because of the men's game."
Hayes, 46, has also hit out at the diminishing prize money on offer in the women's game.
She added: "You've got prize money, which is scandalous, it's outrageous.
"Across the women's game, that prize money is going to have an impact all the way down the food chain.
"And then on top of that you've got broadcasting which, when the next set of rights are up, I think it's going to be a significant moment for the women's game.
"Prize money will help clubs to have bigger budgets to be able to create that support in and around them."
The winners of this season's men's FA Cup will pocket £2million, while the women's champions will walk away with a mere £200,000.
Toone's red rescinded
Ella Toone has seen her red card against Tottenham in the Women's Super League rescinded by the FA.
The Manchester United star, 23, was wrongfully dismissed for violent conduct as Marc Skinner's side triumphed 2-1 at the Tottenham Hotspur Stadium.
Ex-Manchester City forward Toone had appeared to aggressively push Eveliina Summanen on the ground after she had been caught by her trailing leg but upon review it was deemed not to be violent conduct.
The England international was set to miss three matches but Skinner will now have her available for the FA Cup clash with Durham ahead of United's next WSL fixture against Leicester.
Guardiola issues rallying call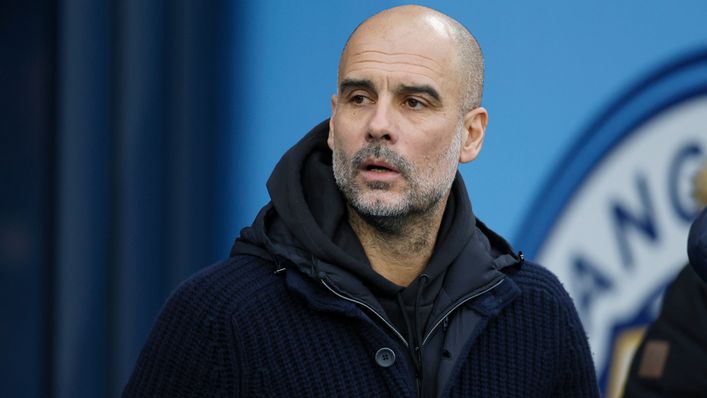 Pep Guardiola has attempted to rally his Manchester City troops by suggesting they must do everything to retain the Premier League title.
City have the chance to leapfrog Arsenal at the top of the table when they meet at the Emirates tonight but the hosts will still have a game in hand on the champions.
The Gunners have slipped up in their last two games, losing to Everton and drawing with Brentford at home.
And Guardiola is determined not to let this opportunity slide against Mikel Arteta's men.
He said: "The biggest motivation is that I don't want to drop the Premier League just because we are not who we are.
"If they beat us because they are better then this is sport. I'll be the first to congratulate them, as I've always done.
"But not because we are not there. You want it? OK, fight. Take it. It's in our hands.
"We'll defend this title until the last day. This is what I'd like. To fight to the maximum to try to retain the title.
"If we don't, accept it, but we need to give our best. My players have to feel that every day."
Tags