LiveScore Daily: Today's football news in bite-sized chunks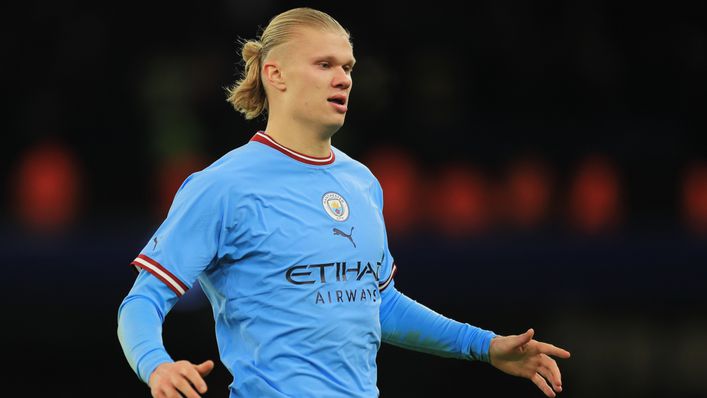 LiveScore Daily is here to deliver all the big talking points from the world of football throughout the day. Keep refreshing this page for the latest stories in bite-sized chunks.
Show me the money
Manchester City striker Erling Haaland is worth more than €1billion (£880million), according to the 22-year-old's agent.
Norwegian sensation Haaland has struck 31 goals in 27 games since his transfer to the Etihad last summer.
And although contracted to the Premier League champions until 2027, agent Rafaela Pimenta has revealed the marksman may be on the move again in the near future.
She said: "I know no one is going to pay €700million for a player, but for me it's very clear that the value that Erling brings when he arrives at a club is immense, at least €1bn.
"My hope is that he is happy where he is. And today he is happy at City.
"Tomorrow, we will see. It's not positive for a player to play one season thinking about the next.
"It's like if you start thinking about your next wife the day you get married.
"I always say that one of my priorities as an agent is to offer the player what I call 'the key to the door'.
"When a player goes to a club, I create all the conditions for that key to the door to be in his hands."
LaLiga slams Premier League spending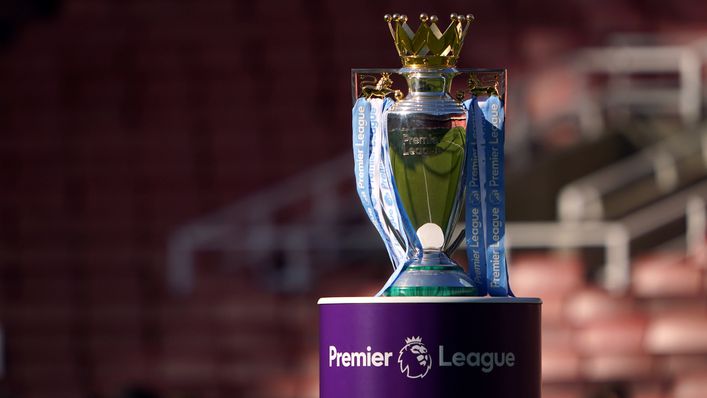 LaLiga corporate general director Javier Gomez has described the spending of Premier League clubs in the January transfer window as "cheating".
A record £815million was paid by teams in the English top flight last month, almost three times the January 2022 outlay.
Chelsea were responsible for 37% of the total — more than the Bundesliga, LaLiga, Serie A and Ligue 1 spend combined — thanks in large part to big-money signings Mykhailo Mudryk and Enzo Fernandez.
Gomez said: "They [Premier League clubs] are injecting money not generated by the club for it to spend, which puts the viability of the club at risk if the shareholder leaves.
"Essentially, they are 'doping' the club.
"In our opinion, that is cheating, because it drags down the rest of the leagues."
Love for Alessia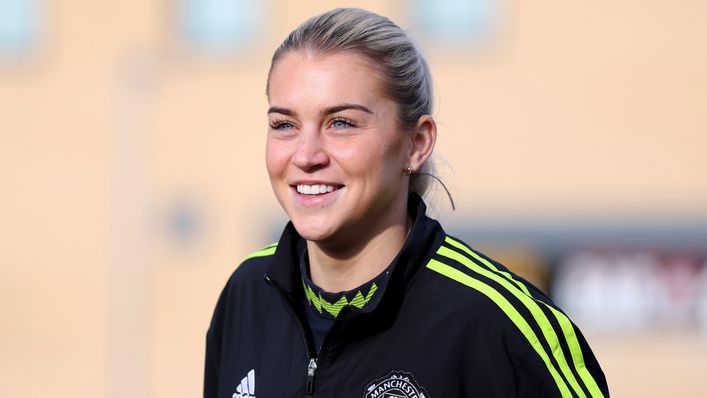 Manchester United manager Marc Skinner hopes in-demand forward Alessia Russo stays at the club beyond the end of the season.
England ace Russo, 23, was the subject of two world-record bids from Arsenal in January, reported to be around £500,000.
Women's Super League leaders United rejected both approaches and boss Skinner is now focused on getting the best out of the Lionesses star.
He said: "I spoke to Alessia this morning and we've had a really good meeting.
"She wants to win here. We've shared a really good moment this morning and she was really positive and trained really well.
"There are things we need to work out, but actually, I think she has a real love for this club. We have a real love for her.
"I promise our fans we're going to work as hard as we can to keep Alessia here, because we love what she brings — but this club is huge, a monster of a club, so we will find ways to find success in the future regardless."
Skinner's side are next in action on Saturday when they host Everton at Leigh Sports Village.
Losada leaves City
Spanish midfielder Vicky Losada has completed her move from Manchester City to Roma.
Losada, 31, made 30 appearances for City after arriving from Barcelona in 2021.
The Champions League winner helped Gareth Taylor's side lift the Women's League Cup and was part of the squad which lost last season's FA Cup final to Chelsea.
On social media, she wrote: "Thank you to the club, staff and all the workers at Manchester City for these last two years, you've been great to me since day one.
"Thank you to all the fans that have been supporting us every game and helping the growth of women's football, you are a key part in this.
"And finally, thank you to all ma chicas for all the memories together, keep showing your talent and being yourself!"
Bullish Benfica
Primeira Liga leaders Benfica are not dwelling on the loss of star midfielder Enzo Fernandez to Chelsea.
Fernandez, 22, left the Portuguese giants for a reported British record fee of £106.8m on Tuesday evening.
While the deal was being agreed, the Eagles won 3-0 at Arouca to extend their lead over Porto to 10 points.
And boss Roger Schmidt is ready to rebuild after saying goodbye to the World Cup winner.
He said: "It's always difficult to lose a good player in the winter market.
"But we showed that we are a good team without him, that we are capable of playing good football without him, that the players are focused on getting the most points, to be champions.
"Benfica is much bigger than a player. We just need players who are happy to play for Benfica, who are passionate.
"We had a player who wanted to leave and a club willing to pay the [release] clause, we couldn't do anything. We accepted and looked ahead."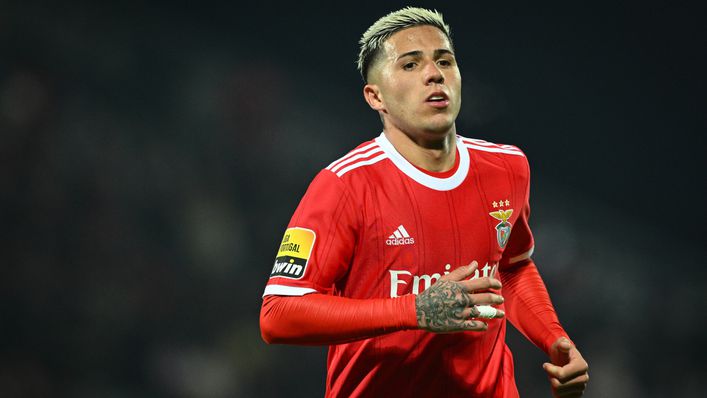 'Strange' Spurs pouch Porro
Former Tottenham midfielder Michael Brown has questioned the North Londoners' transfer activity on deadline day.
Spurs terminated Matt Doherty's contract to allow the Irish full-back to join Atletico Madrid on a free transfer.
Fellow right wing-back Djed Spence also left the club, with the 22-year-old loaned out to Ligue 1 outfit Rennes.
Antonio Conte did get a temporary deal for Spanish full-back Pedro Porro over the line to boost his squad, with an option to make the move permanent in the summer.
On Spurs' approach, Brown said: "It's a strange recruitment process with the director of football Fabio Paratici, [chairman] Daniel Levy and then Antonio Conte all involved.
"They have been looking for some time and some of their targets have come and gone.
"Spurs will be delighted with what they have down that right-hand side. They've tried several times to get that correct, so it's a positive.
"It's somebody in that dressing room that is hopefully going to give them that consistency, especially when the manager demands so much of the squad."
Conte is not expected to be in the dugout for Sunday's game against Manchester City, with the club confirming on Wednesday that the Italian has undergone gallbladder surgery after becoming unwell with severe abdominal pain.
Forest fired up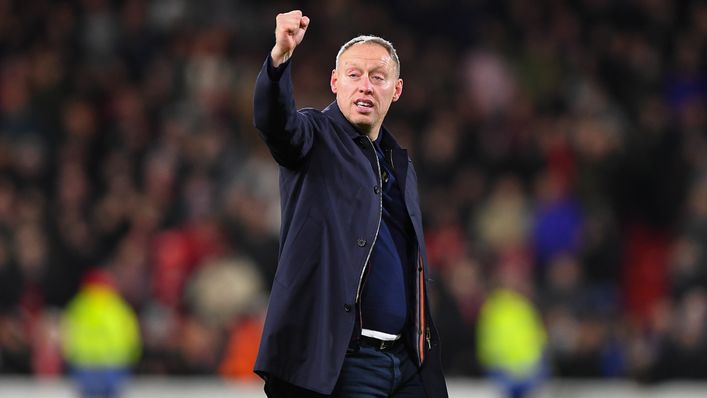 Nottingham Forest boss Steve Cooper is not ruling out a shock second-leg comeback for his side in tonight's Carabao Cup semi-final tie at Manchester United.
Forest trail 3-0 after the first leg and head to Old Trafford with little chance of stunning the Red Devils.
Newcastle await the victors in the Wembley final later this month and Cooper is remaining optimistic despite the bleak scoreline.
The 43-year-old Welshman said: "There's a very slim chance and where there's a chance, there's hope.
"If there's hope you have to give your all but we are 3-0 down and it's Old Trafford and the chances are slim.
"We've got to find some clear objectives to get out of the game.
"There's always an objective because of who we play for and what it represents but we always add some other stuff in as well.
"It can be important if we can come out of Old Trafford having played well and maybe got a positive result."
Rovers drive on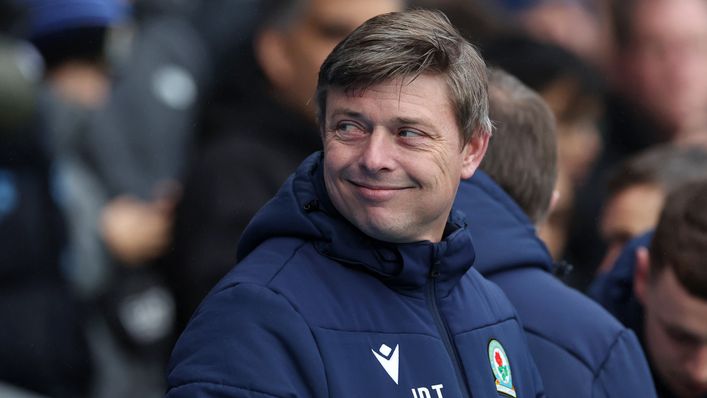 Blackburn manager Jon Dahl Tomasson was happy with his team's performance after Rovers booked an FA Cup fifth-round clash with Leicester.
A 1-0 extra-time victory in their fourth-round replay at Birmingham earned the Lancashire club a place in the last 16 for the first time in six years.
Following Saturday's 2-2 draw at Ewood Park in their first meeting, Blues defender Auston Trusty's own goal in the 100th minute decided the tie in Rovers' favour.
Danish boss Tomasson said: "Delighted with the win and to be through to the next round.
"I think it was a solid performance playing against a good side.
"It was a close game, we played some great football only lacking an end product.
"It was a big win, great spirit within the lads playing extra minutes as well."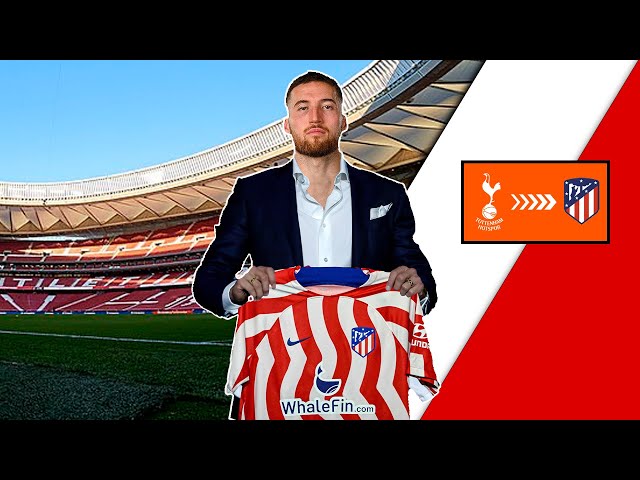 Tags