LiveScore Daily: Today's football news in bite-sized chunks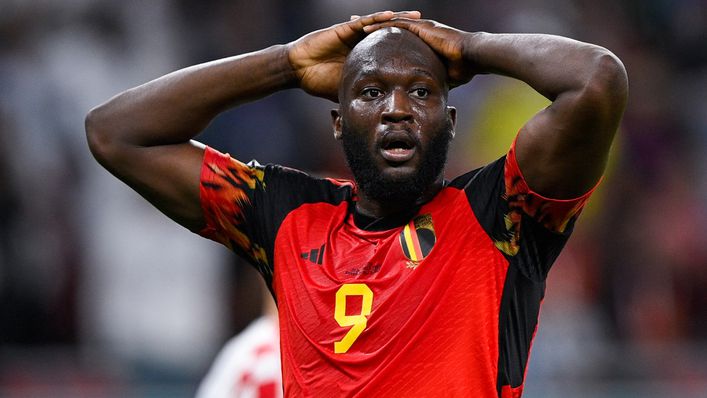 LiveScore Daily is here to deliver all the big talking points from the world of football throughout the day. Keep refreshing this page for the latest stories in bite-sized chunks.
Frustrating night
Jurgen Klinsmann expressed his sympathy for Romelu Lukaku after the striker missed a number of good chances as Belgium crashed out of the World Cup.
Following an injury-hit start to the season with Inter Milan, Roberto Martinez took a gamble by including the Chelsea flop in his 26-man squad for Qatar.
The on-loan forward, 29, was a late sub as the Red Devils lost their second game of the tournament 2-0 to Morocco.
He was introduced at half-time last night but failed to find the net as a goalless draw against Croatia resulted in Martinez's side finishing third in Group F.
Former Germany boss Klinsmann, who also saw his countrymen fail to reach the knockout phase, said: "It's highly frustrating for Romelu, who I'm big fan of — I'm an Inter Milan fan.
"When you go into a World Cup, everything needs to happen in a positive way. You need to have a hungry squad, you need to have support from all over, especially from your home crowd, from your home people, from your media.
"You need to have them physically prepared to the extreme, to perfection, with no injuries. All those things need to be in place in order to go far in a World Cup.
"If these things are out of balance, if it's injuries, or lack of preparation, or lack of fitness, or lack of mental preparation for the tournament, which is the first tournament ever in the Middle East, all these things matter.
"If it's unbalanced, you risk going home early. And that's what happened to Germany, Belgium and Denmark."
Lukaku was distraught at full-time and had to be consoled by assistant coach Thierry Henry after punching the dugout in frustration.
Ready to start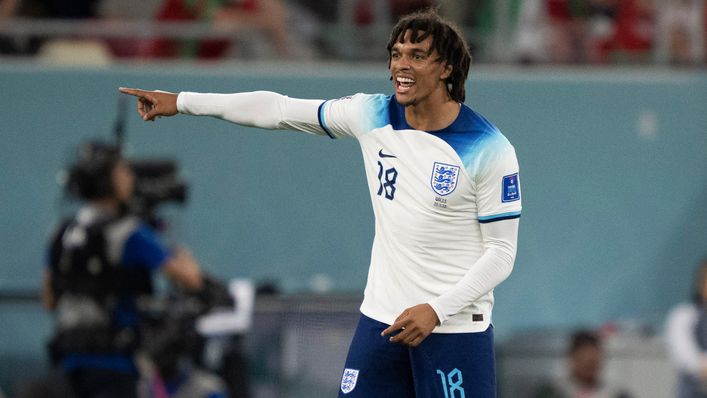 Trent Alexander-Arnold believes his second-half cameo against Wales was good enough to earn him a starting berth when England tackle Senegal on Sunday.
The Liverpool defender, 24, came on in the 57th minute as the Three Lions beat the Dragons 3-0 to finish their Group B campaign with a flourish.
And he is confident Gareth Southgate will give him the nod when he picks his team for the World Cup last-16 clash.
Alexander-Arnold said: "You can train your way into the team. Obviously things can happen with fitness, so you have to be ready no matter what and that is the mentality of all the squad.
"Whether you are starting or not, you need to push yourself every day to get into that role.
"I feel that I do deserve to start. All I can do is train and play as well as I can to try and earn that trust and get on the pitch."
Bring it on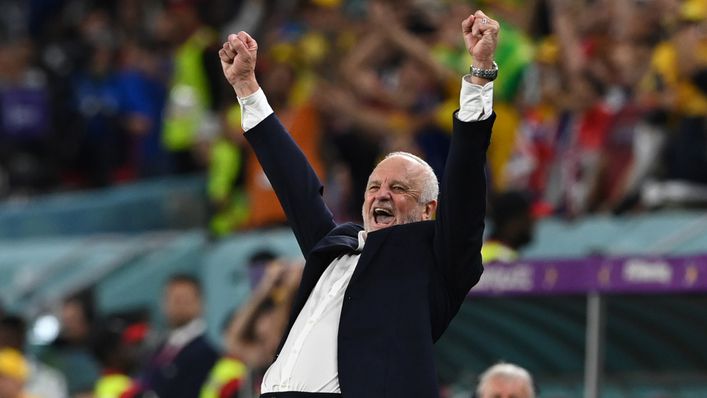 Graham Arnold has vowed Australia will tackle Argentina with "all guns blazing" tomorrow in their World Cup last-16 showdown.
Ater losing their opening match 4-1 against France, the Socceroos were surprise qualifiers from Group D thanks to successive 1-0 wins over Tunisia and Denmark.
And boss Arnold, 59, insists they are not finished yet. He said: "Look, the group games are past us and it's a one-off game. Anything could happen.
"It's 11 vs 11, a battle, a war and we've got to fight. We'll give it everything, all guns blazing.
"We respect Argentina, for sure, but we can't focus solely on them. We respect them but we respect ourselves and what we bring to the table."
Feet on the ground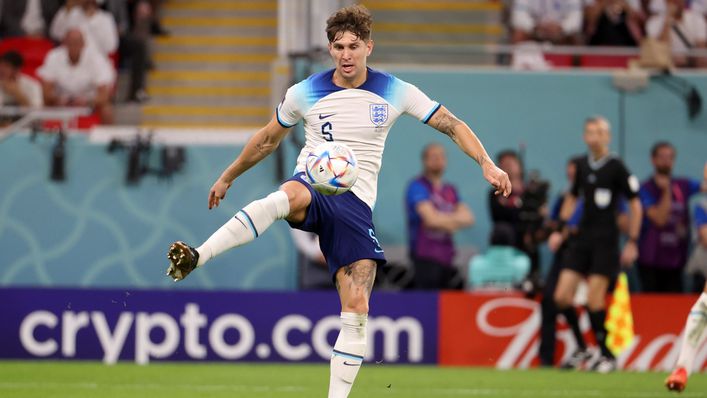 John Stones insists no one in the England camp is getting carried away.
With the Three Lions preparing to face Senegal in the last 16 on Sunday, fans are beginning to dream of the team going all the way.
But Manchester City star Stones, 28, is taking it one step at a time.
He said: "You never want to take anything for granted. All we can affect is what we're doing, what games we're playing and giving it our all.
"I focus all my energy on the game in hand and how I can help the team if selected, giving everything in that time and then moving on to the next.
"I don't think we can look too far ahead, it distracts people. We have to focus on the next game."
Good to talk
Jens Lehmann has suggested Germany's failure at the World Cup was down to a lack of communication.
Lehmann and his fellow countrymen watched in horror last night as a 4-2 victory over Costa Rica was not enough to send Hansi Flick's side into the knockout phase thanks to Japan's shock victory over Spain.
Reflecting on his nation's Group E campaign, which began with a 2-1 defeat to the Japanese, the ex-Germany and Arsenal star, 53, said: "I think the challenge for the next years for coaches and players is to communicate better, to coach on the pitch.
"So you need to have coaches who can coach while the game is running and to coach their own players how to organise.
"At the end of the day, it has nothing to do with formations when you concede goals. You just need to do something with the organisation, being compact — and these are the things that are being neglected.
"The German team, unfortunately, made a gesture before the first game when they muted their mouths in the team photo. And that's kind of a symbol for what they do because they don't talk — and talking is very important in coaching and on the pitch.
"There were some distractions about all the things going in Qatar — human rights and things like that. And the Germans right now they are hyper-critical because they think they always have to deal with other people's problems.
"We need to focus on the tournament, we need to focus on performing really well, because there are millions of fans like myself and we were expecting a little more than getting knocked for the second time in a row."
Tigers in mourning
Assem Allam, the controversial former owner of Hull City, has died at the age of 83.
The Egyptian-born businessman rescued the club from financial peril when he took over in 2010.
In the 12 years of his stewardship, the Tigers twice won promotion to the Premier League, reached the FA Cup final in 2014 and enjoyed a European campaign.
But he also angered fans with proposals to rebrand the club as Hull Tigers, absorbing their nickname into the title and dropping the traditional City monicker.
His plans were eventually blocked by the FA and he subsequently put the club up for sale before leaving in January when Turkish businessman Acun Ilicali completed a protracted £30million takeover.
A club statement said: "Hull City is deeply saddened to learn of the passing of our former owner, Assem Allam, at the age of 83.
"We would like to express our heartfelt condolences to Assem's family and friends at this sad time."
Tags