LiveScore Daily: Today's football news in bite-sized chunks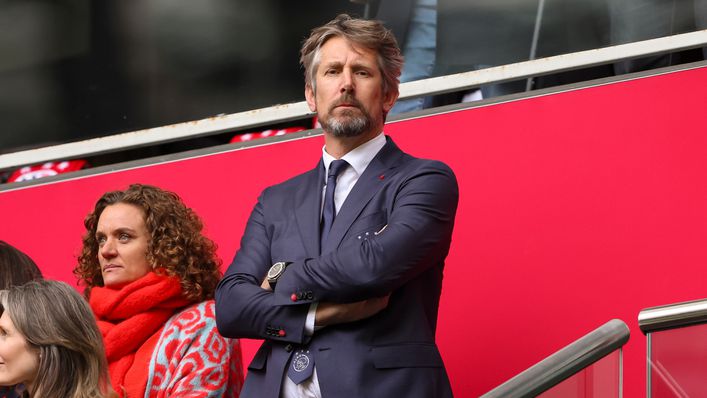 LiveScore Daily is here to deliver all the big talking points from the world of football throughout the day. Keep refreshing this page for the latest stories in bite-sized chunks.
Ed's gone
Edwin van der Sar has decided to leave his role as Chief Executive Officer of Ajax.
The ex-Manchester United goalkeeper took on the position of the club's Marketing director in 2012 before being promoted to CEO four years later.
But the 52-year-old's duties will now be transferred to the Board of Directors from June 1 onwards following a tough season for de Godenzonen, which saw them finish third in the Eredivisie and 13 points behind rivals Feyenoord.
Van der Sar said in a statement: "After almost 11 years on the board, I am done. We have experienced wonderful things together, but it has also been an incredibly tough period.
"I am very grateful for the people I have met and worked with during my second career at Ajax, and what we have achieved and been through together.
"I feel the need to take some distance, to get some rest, and to do other things.
"It doesn't feel good to take decisions about the future of this wonderful club in the coming period. That is why I have decided to resign."
We want Carlo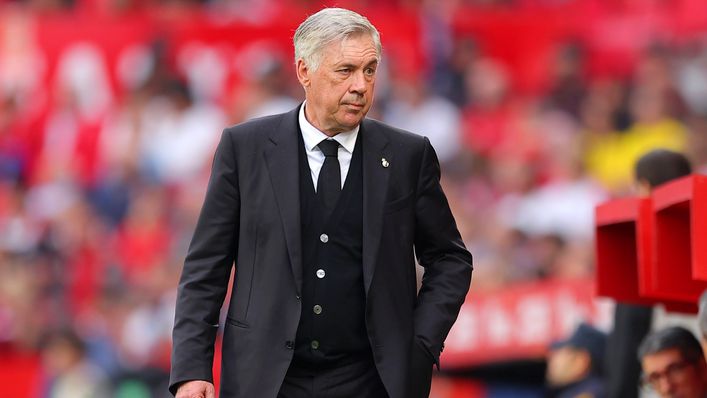 Real Madrid boss Carlo Ancelotti remains Brazil's first-choice in their hunt to find a new manager.
Tite vacated the role after the Selecao's 2022 World Cup campaign, a quarter-final penalty shootout defeat to Croatia bringing an end to his six-year reign.
Ancelotti, 63, has previously stated he intends to fulfil his contract at Los Blancos, which runs until the summer of 2024.
Ednaldo Rodrigues, the president of the Brazilian Football Confederation, said: "He [Ancelotti] is a coach who has this vision and courage to put new talents to play.
"No disrespect to any other coach. Brazil has many coaches that we have great appreciation for, and who are competent, but we have a plan, and plan A is exactly that [Ancelotti].
"We have the feeling that it can work,. Let's wait for the end of the competition [LaLiga], despite already having a champion, Barcelona. But we will wait for the competition to end, and we have the intuition that it can work."
Ster crazy for Poch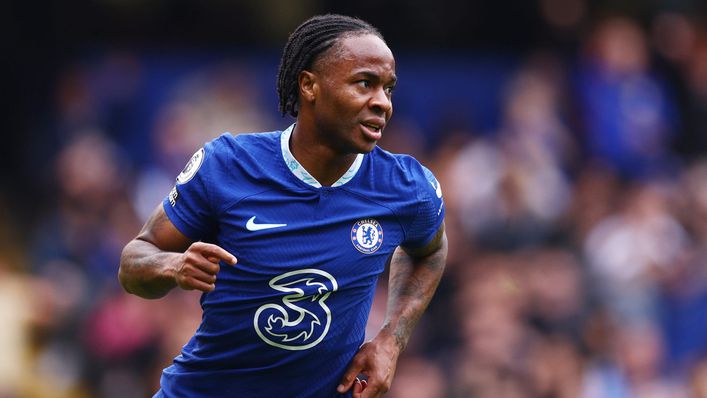 Raheem Sterling has voiced his support for Chelsea manager Mauricio Pochettino.
The ex-Spurs boss' arrival at Stamford Bridge was announced on Monday, just a day after a 1-1 draw with Newcastle confirmed a 12th-place finish for the Blues.
Sterling endured a difficult debut campaign in West London following his move from Manchester City, scoring only six Premier League goals — the first time he has failed to reach double figures since 2016-17.
But the England international is very optimistic about the arrival of Chelsea's newest manager.
The 28-year-old said: "He will bring leadership, he will challenge players physically and mentally.
"I feel he is going to come here and he is going to have the personality that everyone is going to respect. That's what we need, someone in charge.
"From his time before at Tottenham, I heard a conversation about him and he's the exact person we need."
Nunez worry
Former Liverpool striker John Aldrige is concerned about the future of Darwin Nunez after the club's difficult 2022-23 season.
The Reds missed out on Champions League qualification and will instead play in the Europa League.
Nunez, 23, scored 15 goals in all competitions for Jurgen Klopp's side but Aldrige is worried that persistent injuries will hinder the ex-Benfica man's time on Merseyside.
The Uruguay international missed Liverpool's last three Premier League matches of the campaign with a toe problem.
He said: "I have my concerns about Darwin Nunez. It's the injuries more than anything, though the early sending off didn't help him. The forwards before him didn't have the injuries.
"He's shown what he's about at times though, and he's a crowd favourite. He's got a little bit of Luis Suarez in him, but probably without the finishing touch.
"But I think he'll get better. You're looking at a centre forward who's been playing on the left wing. And Cody Gakpo's a left winger who is playing as centre forward. That doesn't happen overnight."
Injury nightmare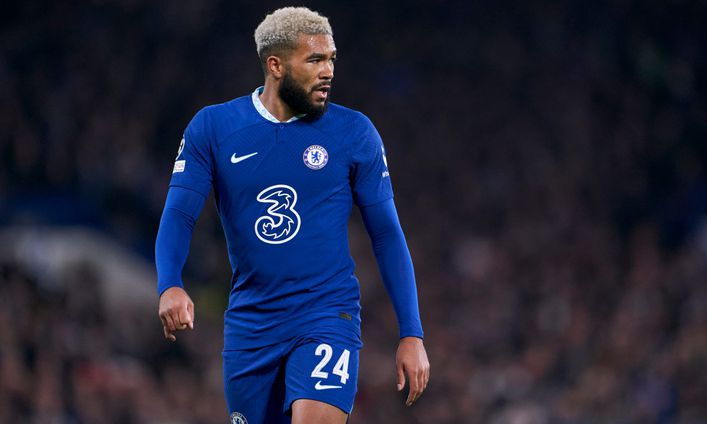 Reece James has shed more light on the injury problems which significantly disrupted his 2022-23 season.
The Chelsea defender, 23, was restricted to just 24 appearances in all competitions as a result of various issues, while he also missed out on a place in England's 2022 World Cup squad.
James shared an intimate post from his diary on Instagram, in which he wrote: "Injuries affect me so much. When I'm not playing, I feel like the world's against me. The smallest of things will send me wild. It ain't right or normal but it is what it is.
"I try so hard but mentally it's tough, super tough, and draining. The outside world think this 'football life' is the perfect life, well let me tell you it's far from that.
"Many people won't ever know what it's like but it's a crazy journey, full of highs and lows. Where do I sit in that, currently the lowest of my lows in my career so far. It's s*** but with hard work and patience things improve, without rain nothing grows!
"Recently I've tried many things to take my mind off football and injuries and how the season's gone.
"I started to box which I really enjoy and also tennis I thoroughly enjoy too. These are places my mind thinks of nothing else which helps me day to day. One thing I will say is with s*** times comes big lessons.
"I've learnt so much as a person. I'm grateful for what I've learnt because this will be used when I'm in a s*** moment again. Cream always rises to the top! I'll be back. The greatest never fold."
Tags