EXCLUSIVE
Fan Talk: The Slow Readers Club and Trampolene discuss Wales' clash with England
Cian Cheesbrough
LiveScore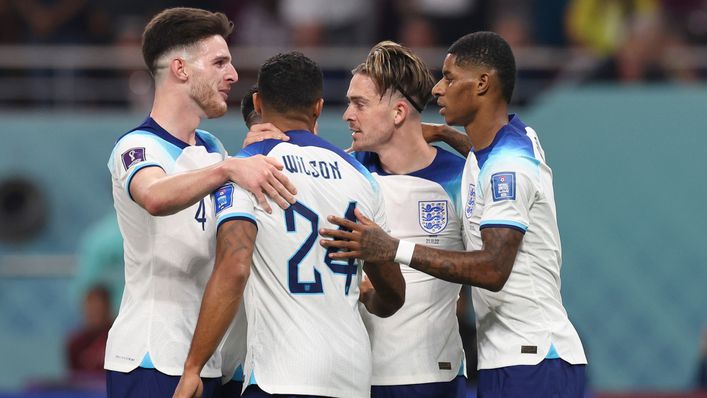 Neighbours England and Wales face off on the global stage in their final Group B game at the World Cup in Qatar on Tuesday.
While the Three Lions are well in control of their own destiny, the Dragons are staring down the barrel of elimination after picking up just a single point so far.
We spoke to indie rock bands The Slow Readers Club — who are firmly backing Gareth Southgate's men — and Trampolene, whose frontman Jack Jones is not giving up hope of Wales pulling off an upset.
Good to meet you, lads. What do you make of England's performance in Qatar so far?
The Slow Readers Club: Four points is a pretty good start and it would be a shock to not get through. Hopefully we haven't peaked in the first game!
Other top teams like Germany and Belgium have struggled also so there's still a decent opportunity to go far.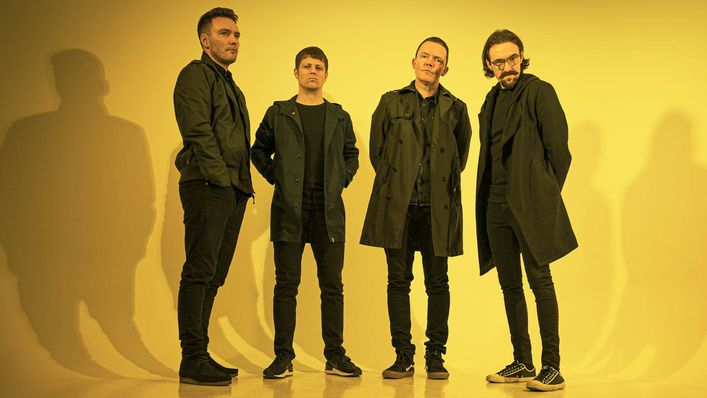 And how about you, Jack? Wales' first World Cup in 64 years has not exactly gone to plan so far.
Jack Jones: It's not been too great, to be honest. I've had to go out on runs in certain parts of the matches because they've been stressing me out!
It's a shame we haven't played quite like we know we can. I imagine people who didn't see us in qualifying must think we are rubbish.
I've seen that we can be a good team so it's a bit frustrating, especially the defeat to Iran.
What have you made of the masses of Welsh support in Qatar, though?
JJ: The support has been unreal and makes me so proud to be Welsh. The singing. The songs. The passion. It reminds me more of club football.
I suppose Wales has about the same population of Greater Manchester so it makes sense.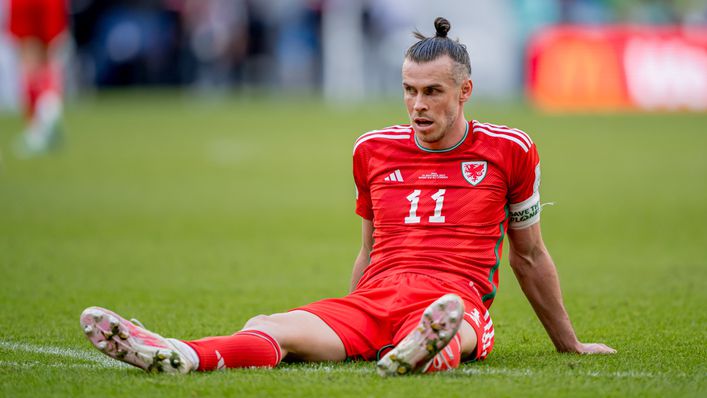 What can Southgate do differently to improve on England's uninspiring display against the United States?
TSRC: I think we need to take more risks and attack games. I'm not convinced we have the capabilities to control and manage games so should be more aggressive in the way we play.
It's probably time to leave Mason Mount and Raheem Sterling out of the starting XI.
Phil Foden and Marcus Rashford would add more attacking qualities and an unpredictability that would unsettle Wales.
There has been a lot of talk about Foden, is he the answer to England's problems?
TSRC: As a Manchester United fan, it's hard to say this but I think Foden is the most talented player England have and I'm surprised the team hasn't been built around him.
It almost feels like they are making a similar mistake they did with Paul Scholes all those years ago.
How about Harry Maguire? He has arguably been England's most consistent performer over the two group games so far.
TSRC: I'm chuffed for him because life at United has been tough. The way he's playing is even more surprising given he is lacking game time.
The style of the games has suited him and allowed him to show his strongest attributes.
He hopefully has a few tougher games to come and will help get us to the final!
And what changes to the Wales XI should Rob Page be making on Tuesday, Jack?
JJ: Joe Allen picked up some minutes against Iran so hopefully he will be fit to start against England. He's such an important player for us. He could be the shield our centre-backs need and will add quality to the midfield.
I would like to see Daniel James play up top with Kieffer Moore and Gareth Bale and for Allen to play from the start if he is fit enough. As you can see I'm a big Joe Allen fan boy.
While Wales' hopes of qualifying remain slim, should the Dragons fancy their chances against England after their performance against the US?
JJ: There's always a chance in football and especially in this World Cup where there have been some surprises.
Both England and Wales looked tired in the last match so hopefully it will come down to heart and passion which we have lots of!
England are obviously favourites but anything can happen on the day.
So it is not just bragging rights on the line for Wales, then?
JJ: No, because I think we will go through with a win. I can see USA and Iran drawing so I would still like to think we are going for the bragging rights of being World Cup winners!
Only joking. It would be amazing if we beat England but that both teams still go through.
Knowledge Freedom Power, the new record by The Slow Readers Club, is available now. The track is the first from the upcoming album with the same name, set to be released on February 24, 2023. Check them out on Instagram and Twitter.
Trampolene's latest record Thinking Again is available now and is the first single of their newly announced album Rules of Love and War, set to be released in March 2023. Check them out on Instagram and Twitter.
Tags