Fan Talk: Simmo the saviour chasing another Carlisle fairytale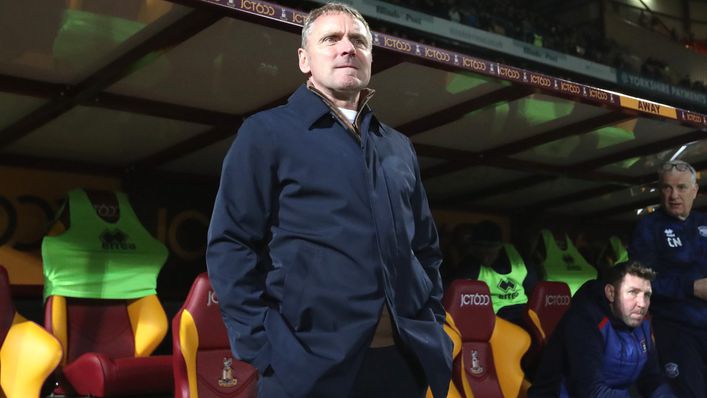 LiveScore's Matt Hill, a lifetime Carlisle fan, is off to Wembley on Sunday to cheer on the side he loves. Ahead of their League Two play-off final with Stockport, our man runs the rule over his side's chances of securing promotion.
Writing about Carlisle United is not something I get to do all that often.
Rooted in the fourth tier for what has felt like an eternity, my beloved team are lucky to make it onto the national radar even once a season.
And yet, the eyes of the footballing world will be on the Blues this Sunday (for a couple of hours, at least) when our League Two play-off final with Stockport takes centre stage.
It goes without saying that compared to the Premier League, which concludes its campaign a few hours later, this is a different world entirely.
But while the finances and football on show are stratospheres apart, the levels of drama, passion and dedication — both on the pitch and the terraces — rival anything in professional sport.
Days like this do not come around often for us lower-league fans, so you really do have to make the most of them.
Seeing thousands of my fellow Cumbrians pilgrimage towards Wembley for the final chapter of a fabulous season is an emotional moment indeed.
Return of the king
Brunton Park is hardly a hotbed for glory hunters.
Our current 17-year wait for a promotion is the longest of any EFL side, while recent campaigns have seen more time spent flirting with a dreaded relegation to the National League.
That outcome felt inevitable last February until the unlikely return of club legend Paul Simpson to the dugout.
A local lad himself, Simmo was the man responsible for the club's last two promotions back in 2005 and 2006 and more recently coached England Under-20s to World Cup glory in 2017.
Simpson and the Carlisle hotseat are truly a match made in heaven.
Quite simply, he just gets it. The area, the people, the limitations. He knows how good our club can be when everyone is pulling in the same direction — and boy, are they doing that now.
Before the messiah's return, Carlisle were free-falling towards non-league.
To take us within one game of promotion on a shoestring budget in just over 12 months is nothing short of miraculous.
Above and beyond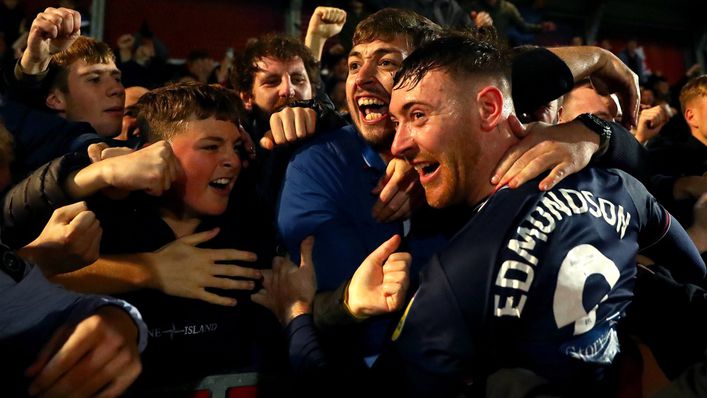 Before hailing the players who have fired Carlisle to this position, credit should first go to the real stars of the show — the travelling supporters.
While match-going fans of all shapes and sizes are a special breed, few rack up the miles like my fellow Cumbrians.
We are one of only four clubs across the EFL, alongside Plymouth, Exeter and Swansea, who have endured an average away trip of over 200 miles this season.
That distance is actually modest compared to some years, thanks to the presence of a local derby with Barrow — only 84 miles round the corner.
Not that it deters anyone. There were 1,177 Blues at Leyton Orient last month. Even more at Sutton three weeks ago. These are more than 600-mile round trips, by the way!
A fair chunk of the 500-plus who headed to Crawley in February actually opted to drive up to Edinburgh before flying down south, citing it as the quickest and cheapest route.
That is simply a day in the life of a Carlisle fan. Long and painful trips are par for the course.
Despite no trains and limited buses running from Cumbria on Sunday morning, 15,000-plus supporters will still descend on the capital.
Hometown heroes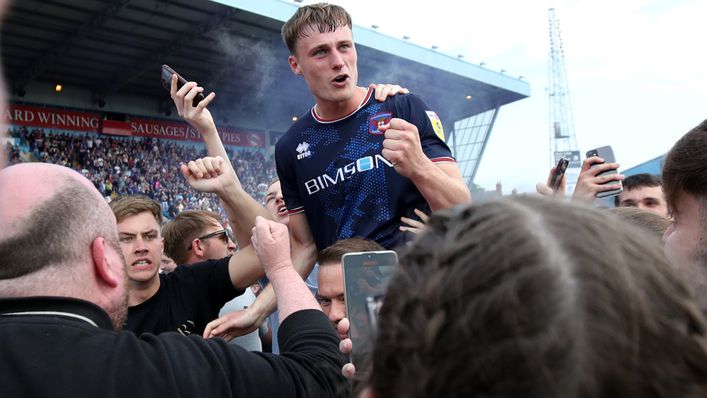 Stockport are worthy favourites on Sunday but Simpson's men will take a bit of beating.
Just like on the touchline, two local heroes have been at the heart of our on-field revival in Paul Huntington and Owen Moxon.
The duo could hardly have had more contrasting careers, with commanding centre-half Huntington boasting a decade of experience one and two tiers above this level with Preston.
In the twilight of his playing days, he has returned home — as has Moxon, who had to rebuild his career with Scottish League Two side Annan Athletic having been released by the Blues as a youngster.
The 25-year-old was driving a van part-time last season, but his sublime performances in central midfield this term will surely soon see him bombarded with offers from higher divisions.
Add in the likes of 20-goal hotshot Kristian Dennis, improving full-back Jack Armer and tireless midfielder Callum Guy and this is a squad brimming with matchwinners.
But the Hatters deserve respect. With one of the division's biggest budgets and a National League promotion still fresh in the mind, Dave Challinor's men are ominous opposition.
My gut feeling tells me this will be an entertaining contest with goals at both ends and, quite possibly, extra-time and penalties.
For the neutral, fantastic. For the likes of myself, utter torture. And I cannot wait!
Tags