EXCLUSIVE: Keane livid at 'best Premier League player' Son's PFA snub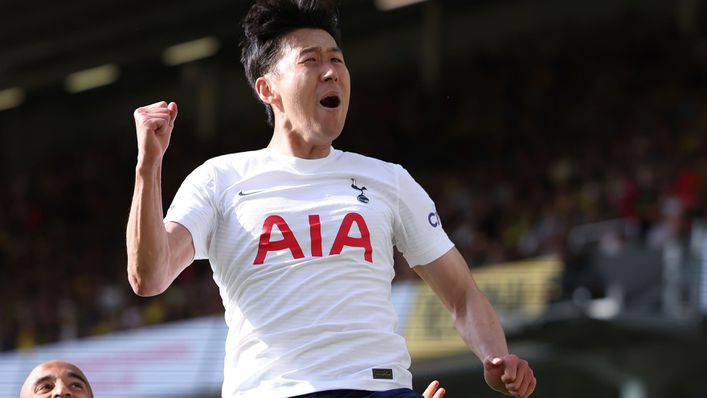 Robbie Keane is gobsmacked that the Premier League's "best player" Heung-Min Son was left out of the PFA Team of the Year.
Son, 29, shared the Golden Boot with Mohamed Salah after finding the back of the net 23 times for Tottenham.
But the South Korean ace was surprisingly left out of the side, which was voted for by fellow players.
And ex-Spurs and Republic of Ireland striker Keane is furious the forward has once again been overlooked.
Speaking exclusively to LiveScore at the Soccer Aid training day, he said: "I'm absolutely gutted. It is the players that vote.
"If I was a player — and I'm speaking from experience, by the way — how you could not pick him is beyond me.
"It is literally beyond me. He is the most underrated player in the Premier League, I'm telling you now, and he's the best player in the Premier League.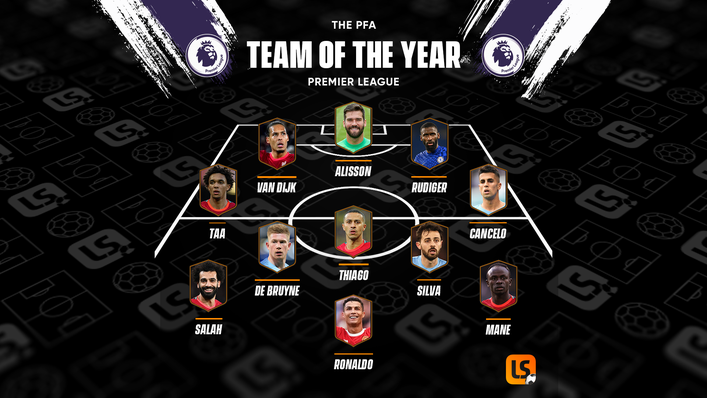 "He's been the most consistent player over the last five years.
"He's scored 23 goals, didn't score any penalties — his assists, his energy in the game and he's also a f***ing good lad. He's a really, really good person off the field.
"But forget about off the field, he's a top, top player. How have the players not picked him?
"I am genuinely shocked. Anyone who picks that needs to go back again and do it.
"It is incredible. It annoys me. He's been so consistent for the last five years. To do what he's done, to be the first Asian player to be top goalscorer and with no penalties. It's incredible."
Liverpool have been reported to have an interest in Son in recent weeks, which is not a surprise to Keane.
He added: "Liverpool, Barcelona Real Madrid — I'm not surprised. Why wouldn't you be?"
Conte can Spur Tottenham on
Though angry at the players' vote, Keane is predicting a bright future for Spurs under serial winner Antonio Conte.
The Italian has won league titles at Juventus, Chelsea and Inter Milan but Irishman Keane knows adding another may well be a stretch too far with Manchester City and Liverpool looking so strong.
Having been part of the last Spurs side to win anything when he played in the 2008 EFL Cup triumph, Keane believes lifting a trophy is a must in the 2022-23 campaign.
He said: "I think with someone like Conte, he has a winning mentality straight away. He's starting to bring players in who have already won things, which is obviously great.
"I think if we're talking about next season then he has to win something — FA Cup, Carabao Cup or Champions League.
"But I think they're three or four players away from really challenging for the Premier League. I think Liverpool and Man City are probably too far away from everybody.
"With a manager like him who brings that mentality, when you have someone like him, as a player it kind of excites you because you know he could do something special — he's been there and done it.
"He's won everything that he has in the game. It's exciting times."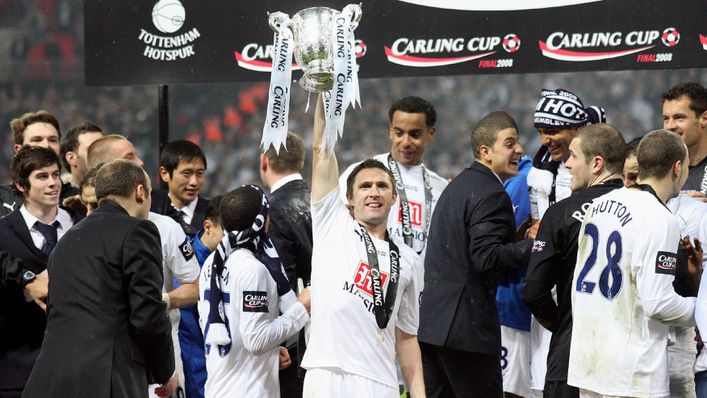 All for a good cause
The 11th edition of Soccer Aid takes place on Sunday as ex-pros, managers, musicians, comedians and social media stars look to raise money for UNICEF.
Keane is involved for the fifth year in a row as one of the coaches of the World XI, alongside ex-Arsenal boss Arsene Wenger and actor Idris Elba.
He said: "It's always fun. It's amazing when you bring celebrities and all these people together and they're very vulnerable in our environment.
"They're always asking for advice and stuff, which is obviously always good for ourselves. Petr [Cech], [Roberto] Carlos, we're all used to this — it's normal for us.
"But for them it's like us going into their world, when we haven't got a clue what we're doing, so it's a bit like the rabbit in the headlights.
"But there are some good players. And we know we're here for UNICEF and raising as much money as we can, which is always a great cause.
"What they do is incredible. In between that, it's good to be around and have a little bit of fun."
Tags