On The Spot with Carl Rushworth: Brighton keeper talks Barca links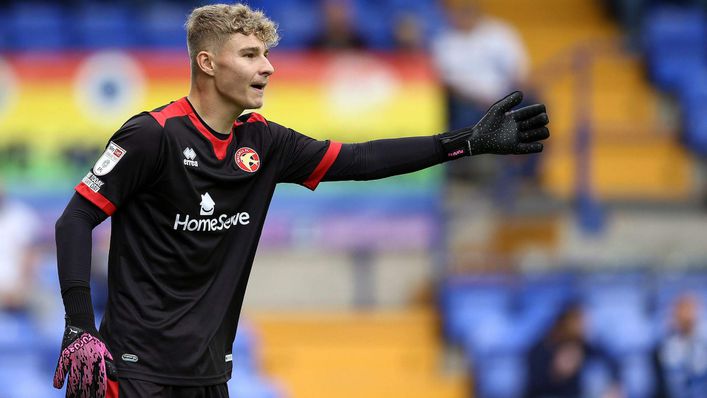 It is not every day a goalkeeper is scouted by Barcelona while on loan in England's fourth tier — but that is exactly what happened to 20-year-old Brighton stopper Carl Rushworth earlier this season.
The youngster chats exclusively to LiveScore about gaining experience at Walsall, Premier League dreams, his recent England Under-21s call-up and those links to the Catalan giants.
Carl, great to chat to you. You are over three months into your first Football League spell with League Two side Walsall. How are you finding it?
Yeah, it's been class so far — the perfect loan for me really. The idea was to come out and experience a different side of the game to what you get in U-23s football. Obviously the physical challenge but also the concept of finding a way to win a particular match.
In League Two, you're facing different situations week in, week out. Whether it's dealing with loads of balls into the box or needing to use a little bit of game management, it's all great experience and has been massive for my development.
Did your parent club Brighton want you to get out on loan or was it something you pushed for yourself?
Brighton have their own plan for me, just like they did with [current No1] Rob Sanchez, but I was really eager to go out as well — so we were both on the same page in that respect.
When I heard about Walsall's interest, it was exactly what I had in mind and I jumped at the chance.
Your name was up in lights earlier this season when a few national newspapers reported Barcelona had been scouting you. That must have been a pleasant surprise?
It was! Believe it or not, it actually had been mentioned before during my first loan in non-league with Worthing.
Obviously, it is one of those things that is really nice to hear but I also don't want to get distracted by it. It's a good sign that I'm doing something right I suppose, but you can't dwell on it.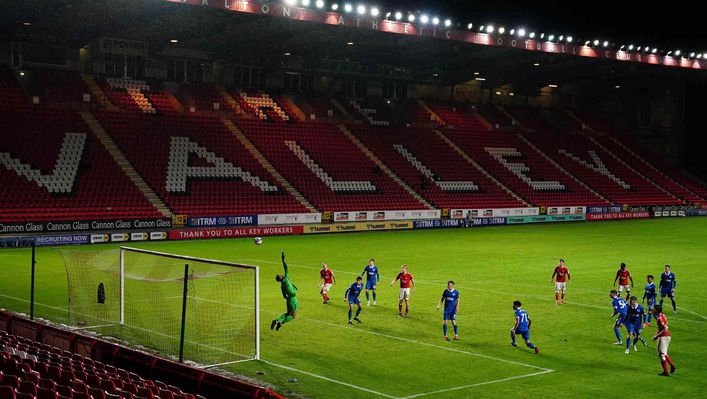 As a youngster learning your trade, how do you keep yourself grounded when something like that becomes public knowledge?
It's just the way it is. You've got to push those kinds of things to the side because I won't attract any interest if I don't keep performing well on a Saturday and a Tuesday for Walsall.
These kinds of things can bring added pressure so I just want to keep my focus on the next game and keep performing to the best of my ability.
You mentioned Robert Sanchez earlier, the current Brighton No1. He had loan spells with both Forest Green and Rochdale before breaking into the first team. Is that something you take confidence from?
Yeah, massively. To know that our No1 at Brighton is an academy graduate who has gone out and had two loans before challenging for that first-team spot is brilliant.
The club have outlined a similar pathway for me, which is really exciting. I'm looking forward to seeing what the rest of this season has to bring and then hopefully going out on loan again next year.
If I keep building up that league experience, then hopefully I can be challenging for the No1 spot.
Your fine form was rewarded with an England U-21s call-up in October. Were you expecting it — and how did you find the experience?
No, I wasn't expecting it at all. I've been in the set-up before with the U-19s and U-20s but it's a different ball game in that squad.
Everything is a lot more serious and there are a few big hitters there. It was a shock really but I loved the experience.
Even though I didn't play in any of the games, getting the chance to train with lads who are playing in the Premier League week in, week out was great — it's good to see the standards they set themselves.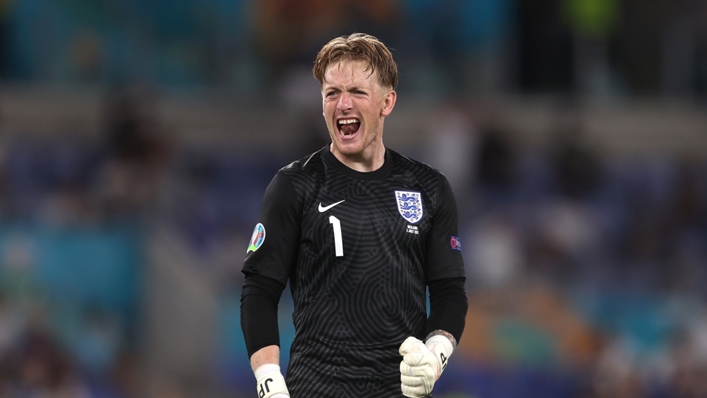 Current England No1 Jordan Pickford had several EFL loans early in his career. Do you believe you have what it takes to play for the Three Lions?
Yeah, I hope so. I think you have to be confident without being big-headed at the same time. But I know England are really big on youngsters getting experience.
They will be in touch with Brighton to make sure that I'm getting that game time, so that if I do get called up to the squad in the future, I'm properly prepared for the opportunity.
You have five clean sheets already in League Two and have saved a couple of penalties. What are your goals for the rest of the campaign with the Saddlers?
The team goal has to be to challenge for promotion. We're starting to find our feet after a slow start and you can feel the lads starting to gel better.
On a personal level, I just want to stay fit and be exposed to as many different games and situations as I possibly can be.
Finally, where do you hope to be five years from now?
Being a regular starter in the Premier League, without doubt. Then with England as well, to be involved in the senior set-up — and hopefully playing!
Tags