EXCLUSIVE
Real set to cash in on Barca and Atleti's Champions League exits
Cian Cheesbrough
LiveScore
European football expert Andy Brassell believes Real Madrid are the big winners after fellow Spanish sides Barcelona, Atletico Madrid and Sevilla crashed out of the Champions League.
LaLiga will have only one representative in the knockout stages of Europe's elite competition after the heavyweight trio were sent tumbling out at the group stage.
Barca knew their hopes of progression were already over before stepping on to the field to face Bayern Munich, who they lost 3-0 to last night, following Inter Milan's 4-0 win over Viktoria Plzen earlier in the evening.
Atletic were KO'd in more dramatic style after Yannick Carrasco missed a late penalty in a draw 2-2 with Bayer Leverkusen.
Barcelona and Sevilla will drop down to the Europa League with third place in their groups confirmed, while Atleti could fall out of Europe altogether if they lose at Porto on Matchday 6.
Speaking exclusively to LiveScore, Brassell said: "I don't think LaLiga is the strongest it's ever been. That's fair to say. Clearly, there are financial issues with where Barcelona and Atletico Madrid are at.
"The other side of that coin, it's worked out pretty well for Real Madrid because they will hoover up a load of extra money in the knockout round in the TV market pool because they are the only Spanish team going through.
"They almost seem like an outlier in terms of where Spanish teams are in Europe at the moment.
"This culture of winning they've had over the last 10 years in the Champions League has been amazing.
"Spanish football certainly does need a reset, at the top especially, and I think it's going to take time."
Financial blow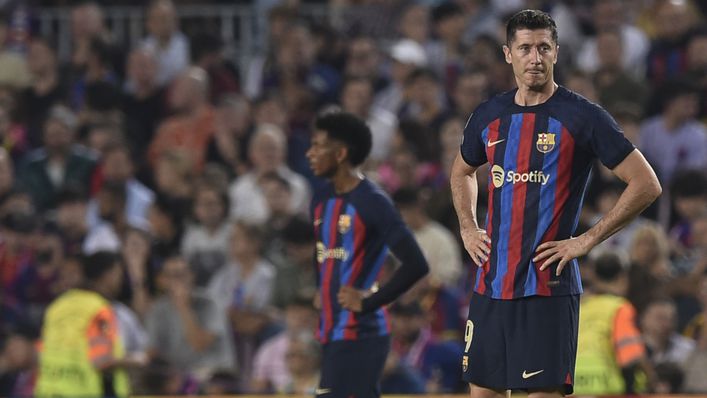 Barcelona's inability to qualify for the last 16 for the second season running is set to deepen their well-documented financial woes.
Brassell added: "It's going to have a big effect on Barcelona. They had budgeted to get to the quarter-finals or semi-finals of the Champions League every single year. Now they've missed out two years in a row.
"I realise they were two very different situations, last year they were just bedding in a team and Xavi was only just finding his feet.
"But you look at the way they really bet the farm last summer, it was a huge leap of faith.
"They've fallen at the first hurdle. It's a bit like re-mortgaging your house and missing the first payment!
"It will be interesting to see how that affects their transfers. They clearly have to work on their defence. Maybe they should have focused on that last summer rather than all the forward players they signed."
Problems at Atleti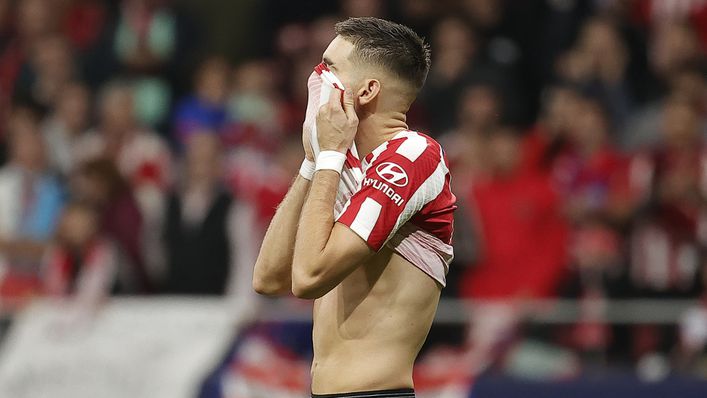 Brassell also commented that Atleti are set to feel the squeeze, with the club from the Spanish capital grappling with financial problems of their own.
He explained: "Atletico Madrid's financial issues have been overshadowed by Barcelona's, which has been the big story in world football in the last year really. They are issues you can't really walk away from.
"In the post-coronavirus era it's more difficult to sell players to balance the books. Teams don't want to pay massive transfer fees and take on players on massive wages.
"You look at the Antoine Griezmann deal between the two clubs. You started out with a player who cost £120million and he goes back to his former club for a third of that.
"In the end, Barcelona only recouped half of that figure, so Atletico ended up getting him for something like one sixth of what they'd paid.
"So there's definitely going to be some work that needs doing for those two.
"The next question for Atletico is with their manager and deciding whether a change is now needed."
Emery jumps ship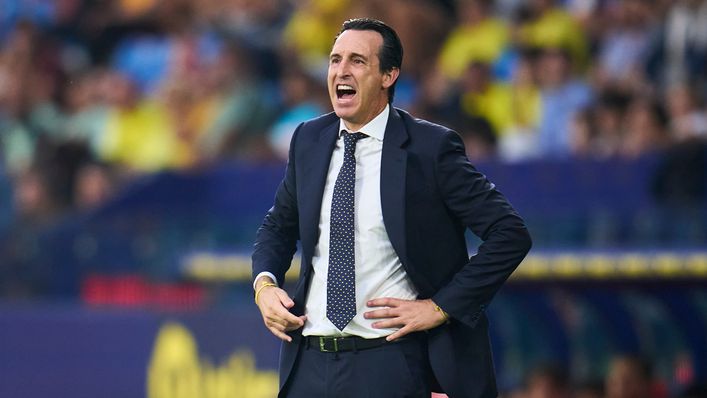 It was a similarly tough week for fellow LaLiga outfit Villarreal, with manager Unai Emery departing to take over at Aston Villa.
The Basque boss, 50, has swapped Europa Conference League football with the Yellow Submarine for a team currently down in 15th place in England's top flight.
On the move, Brassell added: "It underlines the fact that the Premier League is a coach's league. It's seen as a great test.
"That's the dominance that the Premier League has over the rest of Europe, the coaches. You look at [Jurgen] Klopp, [Pep] Guardiola. There's no way even three years ago that Antonio Conte goes to Tottenham.
"You see Unai Emery going to Aston Villa and there's a gulf in expectation there.
"Clearly Villarreal have done well in terms of their performance in Europe, that's not so much the case for Aston Villa.
"They can clearly offer more money and the chance to build something really special.
"To get in at not quite the ground floor but certainly the mezzanine with Aston Villa, a club with enormous potential and one slightly below elite level despite their history, feels like a good fit for Emery."
Tags