Hayes says Chelsea are ready for challenge of Barcelona
PA Sport staff
Press Association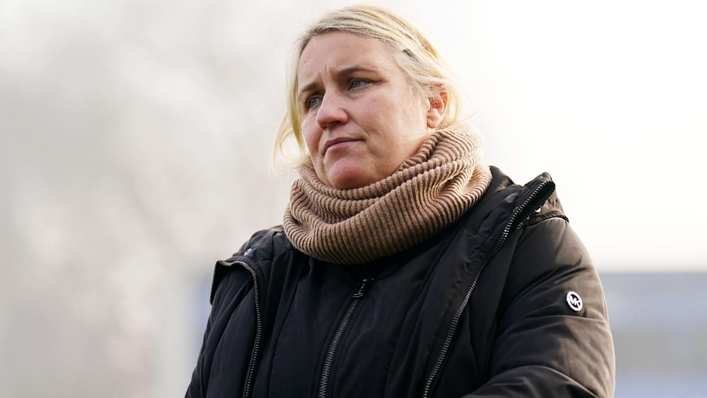 Emma Hayes insists Chelsea are as ready as they can be to spring a Women's Champions League surprise over Barcelona.
The Catalan club are enjoying a perfect Liga F campaign, winning all 25 of their games, and hold a narrow 1-0 lead in their semi-final tie with Chelsea after victory at Stamford Bridge last Saturday.
Regarded as one of the best women's teams in Europe, Barcelona will be favourites to finish the job in front of a crowd of more than 65,000 at the Camp Nou, with either Arsenal or Wolfsburg to come in the final.
Hayes, though, has backed her side to give their all against a team who beat Chelsea 4-0 in the Champions League final two years ago.
The Chelsea boss said: "Nobody denies they are a fabulous team with an amazing history, particularly here.
"We have to accept that we will suffer more against Barcelona on Thursday than anyone else. But we showed in the previous game we can defend.
"We will have to do that at an even higher level and the execution from us with the football has to be better. It's a football match. The game is 1-0. We have a fair and equal chance.
"This is a strength of our team. We are built to cope with the challenges. We like to suffer. We're as prepared as we possibly can be.
"I have said it time and time again, we have a dressing room of players that want to be in this position. We will give it everything we have got.
"We're looking forward to playing at this magnificent stadium. At 1-0 there is no doubt, with their history here, we have to be at our very best."
England forward Fran Kirby has travelled with the squad, despite being out with a knee injury that could yet see her miss the World Cup.
Hayes added: "Fran wanted to come with the team.
"She's part of the team. [It is] great to have her with us. At this moment in time I don't have any more updates.
"She has been on the grass a little bit but we are having to manage day by day what that looks like and I don't have a timeline for her return."
Tags