Buffon: Dybala departure unexpected but Juve not making a mistake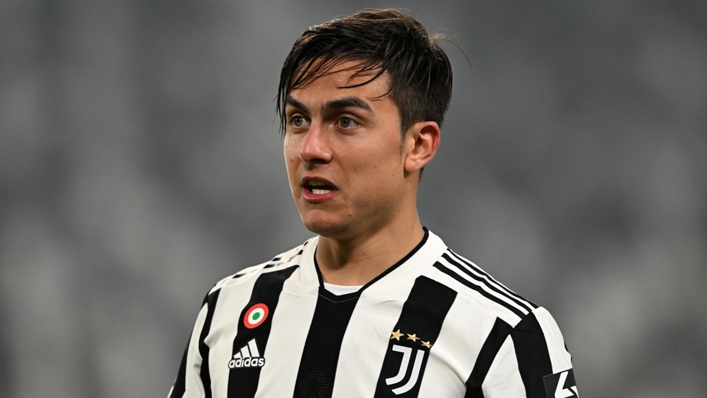 Juventus legend Gianluigi Buffon was surprised by the club's decision not to renew the contract of attacker Paulo Dybala.
However, the 44-year-old, now at Serie B side Parma, does not believe the Bianconeri have made a mistake in letting Dybala leave, noting the improvement Juventus have made under Massimiliano Allegri.
The club confirmed last month Dybala would be allowed to leave at the end of his contract in June, despite the Argentina international recording 13 goal involvements (eight goals, five assists) in 23 Serie A appearances this season.
Among Juve players, only Alvaro Morata (also eight goals and five assists), can match the 28-year-old's output this term.
"I didn't expect it," Buffon told La Stampa of Dybala's departure. "But the club was direct and honest.
"They didn't renew his contract because they consider him not functional to the project, not because he is poor.
"He will do great things, but it does not mean that Juve made a mistake. The camp says the group is improving."
Juventus have played their way into title contention after picking up more points in the second half of the Serie A season than any other side (28), while their six-point gap to leaders Milan is the closest the Old Lady have been to the summit since August.
Their quest for a 10th title in 11 years sees them face Bologna on Saturday, against whom Dybala, who is being strongly linked with rivals Inter, has seven goals and one assist in 11 Serie A matches.
Buffon was also asked about the fortunes of the Italy national team after Roberto Mancini's European champions failed to qualify for a second consecutive World Cup, falling to a humiliating play-off loss to North Macedonia in qualifying last month.
Buffon, who won 176 caps for the Azzurri and starred as they won the 2006 World Cup, said Mancini must carry responsibility for their struggles despite leading Italy to Euro 2020 glory.
"He was the architect of the Azzurri renaissance, but he has some responsibility," Buffon said of Mancini.
"There is a way and a way... if you lose on penalties to Portugal, it is one thing, North Macedonia is tougher [to justify].
"Already in 2010 I realised that things were changing, that we should have celebrated the qualifications. We lack quality and nastiness. If motivated, we give our best; otherwise, we can lose to anyone."
Tags