Doncic's game-winning 53-point haul fuelled by Allen 'chirping'
Peter Thompson
Stats Perform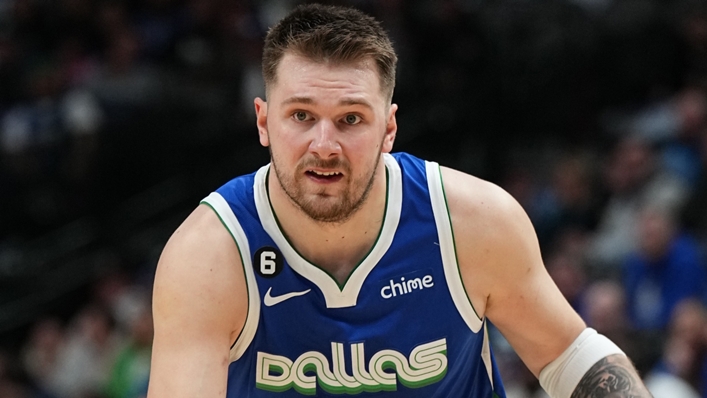 Luka Doncic revealed "chirping" with Detroit Pistons assistant coach Jerome Allen gave him extra fuel as he inspired the Dallas Mavericks to victory on Monday.
Doncic exchanged words with Allen during a 111-105 win in which he scored a phenomenal 53 points for the Mavericks at American Airlines Center.
The Slovenian star approached Allen on the bench in the closing stages of the game and suggested he made a mistake by being a little too vocal.
"Since the first quarter, he was chirping," Doncic said. "You know I'll chirp back.
"From the first quarter, he was chirping. I don't want to say the words. I have no problem with that. It's basketball. It gets me going for sure."
Pistons head coach Dwane Casey had no problem with Allen and Doncic engaging in the verbals.
He said: "It's a bunch of nothing, a bunch of nothing. We've seen worse. Remember I coached Gary Payton and Kevin Garnett, so that tonight was zero as far as chirping.
"I liked it. I thought it really got us going, and that's the way it should be with competitive guys. Doncic is competitive as heck. I love the way he plays, the way he carries himself, and I love the way our guys responded.
"They weren't intimidated. So it's all good. It was clean, nothing dirty about it.
"It's good if that's what he needs to get himself going and tell himself. But he doesn't need any help. He's a great player without all the other stuff, but it is what it is."
It is the fourth time this season the prolific Doncic had racked up 50 points in a game and his 53-point haul was the joint-second highest for Dallas, matching Dirk Nowitzki's total against the Houston Rockets on in 2004.
Doncic set the record with 60 against the New York Knicks last month.
Tags