Kulusevski remains happy to work with Conte
George Sessions
Press Association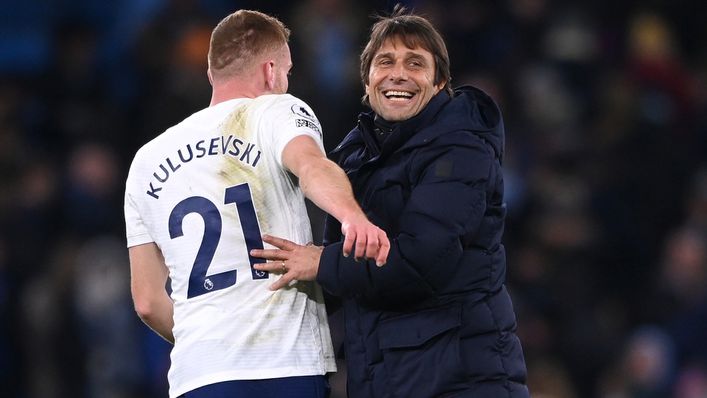 Tottenham attacker Dejan Kulusevski has voiced his respect for "important man" Antonio Conte despite the uncertainty over his club manager's future.
Conte's tenure at Spurs looks set to end after Saturday's explosive rant at Southampton saw him accuse his own players of being "selfish", while he made repeated references to the culture of a club that has "never won something" during a passionate 10-minute monologue.
While Conte later clarified to the board that his comments were aimed at his underperforming squad, he is still expected to leave before Tottenham's next match away to Everton on April 3.
Swedish forward Kulusevski followed team-mate Pierre-Emile Hojbjerg in discussing the recent press conference during his time away with his national team.
Asked if he would be happy to keep working with Conte, Kulusevski told Sky Sports: "Absolutely.
"He was very disappointed, as [were] us players. We have to accept that. We lost all the cups, we went out in Champions League also so I know sometimes we have to be sad and angry.
"That is how he took it. Somebody else would take it in another way but we have to respect his words."
Conte countdown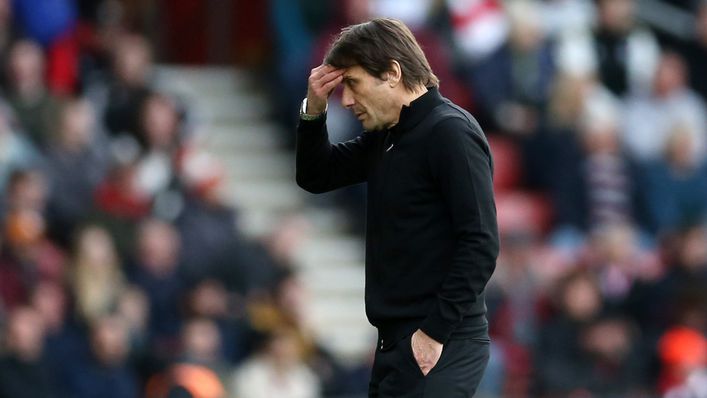 Conte's frustration boiled over after Tottenham let a 3-1 lead slip to draw at bottom-of-the-table Saints and miss out on the chance to head into the international break in third position in the Premier League.
Spurs had exited both the FA Cup and Champions League earlier in the month to increase the pressure on Conte, who had been expected to leave in the summer when his current terms expire.
Conte flew back to Italy after the 3-3 draw at St Mary's, a trip which was already planned and has been the case during international breaks throughout his time at the club.
When the 53-year-old returns to London remains to be seen but Kulusevski insist he has taken no offence to the comments of his experienced manager.
He added: "No, because I know what I bring to the team.
"Every day I know I prepare myself to do as good as I can and that is why I can always look myself in the mirror.
"Sometimes I don't play good enough and I can take responsibility for that but what he said, is for him.
"It is his words but I respect him and he help me a lot during my career. He is still a very important man in our club and in my world."
Tags