Raya backed himself to oust Ramsdale as Arsenal's No1
David Raya insists he always backed himself to claim the No1 jersey at Arsenal.
The Spanish goalkeeper, 28, is on loan at the Gunners from Brentford and has started the last two matches against Everton and PSV Eindhoven, keeping clean sheets in both.
Aaron Ramsdale has been a key figure at Arsenal since signing from Sheffield United but Raya remained confident he could oust the England international.
After Wednesday's 4-0 win over PSV, he said: "It is something every player has to do — back yourself to get in the team and that is why I moved to Arsenal and try to do my best for the team when I'm selected.
"You never know when you're going to play and that is the hardest thing to do.
"Obviously having Aaron as a team-mate makes it a bit harder for you, but it [his debut] came quick and you have to be ready.
"It is a dream come true to play at the highest level so I'm very pleased, but the main thing was the result."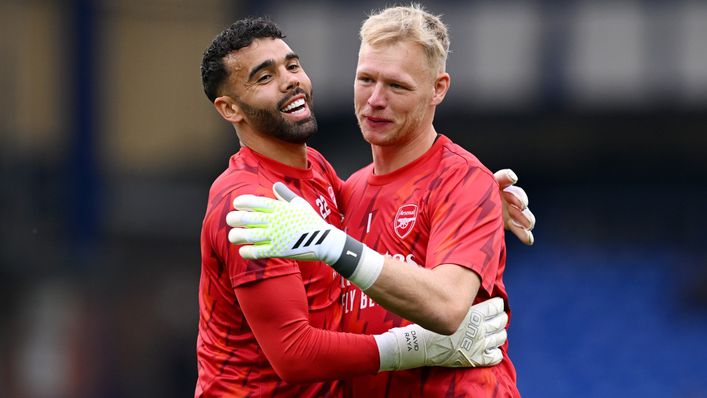 Raya is expected to start in Sunday's North London derby against Tottenham, although he remains aware Mikel Arteta may opt to rotate his keepers again.
He added: "I think it is the first time that two top goalkeepers are in the same team.
"That is just part of football now and the gaffer wants two top players for each position and that is what we have to work with.
"I have played the last two games and now we see what happens on Sunday.
"It is the choice of the gaffer, not my choice and when Aaron comes in he will need to also fight for the team and to win games.
"He [Ramsdale] is a great team-mate, a leader and a great keeper as well."
Tags