Cristiano Ronaldo: Seven goals that built a legend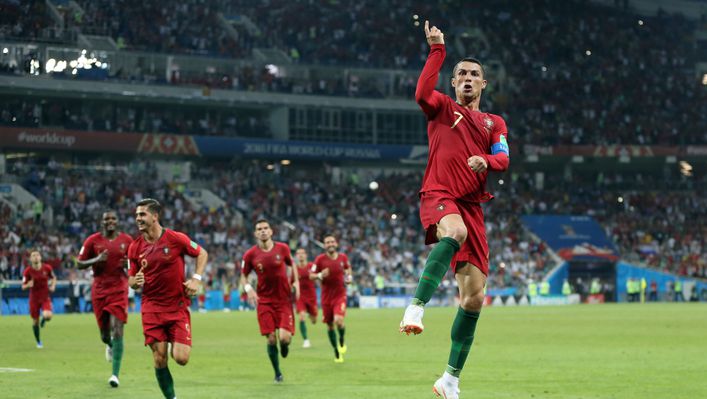 Cristiano Ronaldo has joined LiveScore as Official Global Brand Ambassador.
Cristiano Ronaldo's career has been defined by his phenomenal goalscoring feats for club and country.
From sublime strikes to sumptuous set-pieces, Ronaldo's goals have often been as eye-catching as they are plentiful.
But which are his most iconic finishes? Which are his most important contributions and which are the most stunning?
We've dug through CR7's back catalogue to find out — here are the seven goals that helped shape a footballing legend.
January 2008: Manchester United 2-0 Portsmouth (Premier League)
Ronaldo scored 118 goals for Manchester United, but none are more memorable than his free-kick against Portsmouth in 2008.
The forward had already put United 1-0 ahead when he stepped up to try his luck from a centrally-placed dead-ball three minutes later.
The result is etched in the memories of Red Devils' supporters. Ronaldo struck the ball into the top-right corner with such venom and pinpoint accuracy that Pompey goalkeeper David James didn't even move from his position in the middle of the goal.
It's the flight of the ball that makes this goal so exceptional, as it appears to bend downwards in mid-air, before nestling in the corner in a manner that holds remarkable visual appeal.
April 2009: Porto 0-1 Manchester United (Champions League quarter-final second leg)
With over a century of goals for United, it's no surprise that Ronaldo's six seasons at Old Trafford are littered with breathtaking efforts of all descriptions.
But when it comes to spectacular strikes at key moments, it's impossible to look beyond his long-range net buster against Porto in the Champions League quarter-finals.
After a disappointing 2-2 draw in the home leg, United had to score in Portugal to make it through the tie. Challenge accepted.
It took Ronaldo just six minutes to break the deadlock, scoring what would prove to be the winning goal in awe-inspiring fashion — picking up the ball just inside Porto's half before unleashing an unstoppable long-range belter that continued to gather pace as it flew into the top left corner.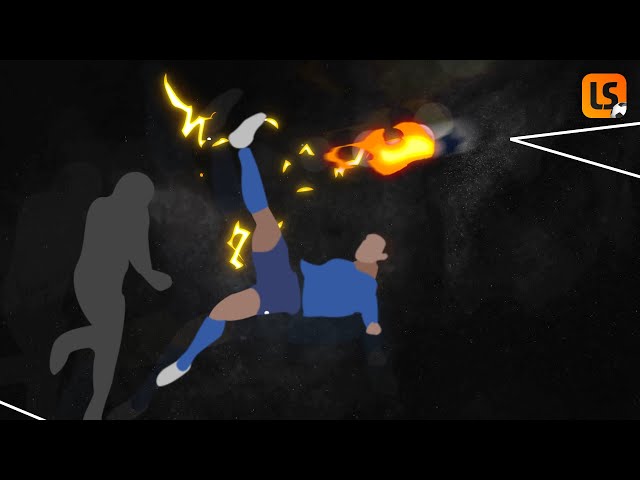 April 2011: Barcelona 0-1 Real Madrid (Copa del Rey final)
There are few better headers of the ball than Ronaldo and his remarkable aerial ability combined with a penchant for delivering on the big occasion in April 2011.
The stakes couldn't have been higher. El Clasico and a cup final all rolled into one — a bitterly ill-tempered game that had entered extra-time goalless.
Enter Ronaldo, who headed home Angel Di Maria's left-wing cross with unbelievable power from the edge of the six-yard box.
It was the 42nd strike of an outstanding 2010-11 campaign for Ronaldo, who finished the season with an eye-watering 53 goals in 54 appearances.
It was the first time in his career he'd broken the half-century barrier.
April 2018: Juventus 0-3 Real Madrid (Champions League quarter-final first leg)
Arguably Ronaldo's greatest ever goal, the prolific striker's overhead kick against Juventus in April 2018 was simply outrageous.
Having opened the scoring against his future employers, Ronaldo put the finishing touches to a 3-0 away rout in the most spectacular fashion — rising to connect with Dani Carvajal's dinked cross by firing a bicycle-kick into the bottom-right corner.
There's a slow-motion quality to his majestic leap and finish, leaving the legendary Gianluigi Buffon rooted, motionless, to his line.
Ronaldo became the first player to score in 10 consecutive Champions League matches that night, but none of those previous goals compared to this fantastic finish in Turin.
June 2018: Portugal 3-3 Spain (2018 World Cup, Group B)
Cometh the hour, cometh the man — when Portugal needed a hero at the 2018 World Cup, Ronaldo delivered.
A thrilling encounter saw Ronaldo net two first half goals but, each time, Diego Costa hit back for the holders before Nacho gave Spain the lead for the first time.
The pressure couldn't have been more intense. Portugal were awarded an 88th-minute free-kick just outside of the area and all eyes turned towards their talisman.
Ronaldo duly obliged, sending his nation into raptures as he struck a delicious effort into the top-right corner — completing his hat-trick and solidifying his legendary status in the process.
November 2018: Juventus 1-2 Manchester United (Champions League, Group H)
Ronaldo may have ended up on the losing side when he faced off against his old team in November 2018, but this match was more memorable for his spectacular goal against the Red Devils than the end result.
A chipped pass over the top by Leonardo Bonucci was taken first time by Ronaldo, who instinctively poked a volley past David de Gea to open his European account for Juventus.
It was a goal that displayed his incredible technique and pure striker's instinct, as he reminded United fans what they were missing and Bianconeri supporters what they had to look forward to, all in one sublime moment.
December 2019: Sampdoria 1-2 Juventus (Serie A)
Now 33, Ronaldo demonstrated his remarkable longevity as a supreme athlete against Sampdoria with perhaps the greatest headed goal of his career — and there have been plenty.
As Alex Sandro drifted a high, looping cross towards the back post, Ronaldo's Michael Jordan-esque hang time allowed him to nod the ball into the top-left corner.
It's a goal that appears to defy the laws of gravity and provided a truly unique addition to his repertoire.
On the day that Buffon equalled Italy's top-flight appearance record, it was Juve's No7 who once again stole the show with yet another show of his physical prowess.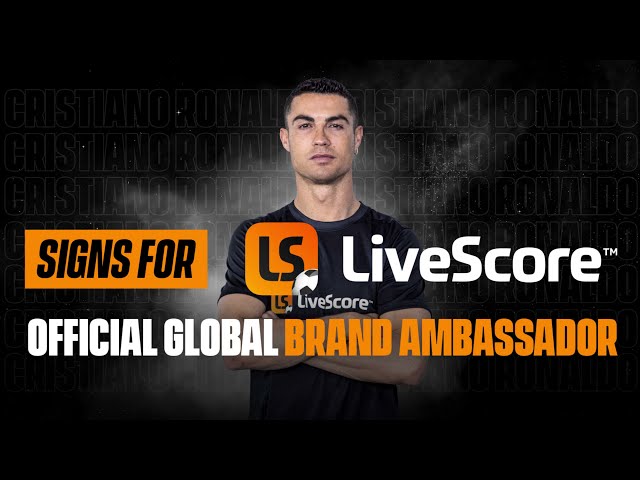 To watch more great Cristiano Ronaldo video content, download the latest version of our app from the App Store or Google Play.
Tags