Cristiano Ronaldo ensured one lucky fan went home with a priceless memento last night as he put a frustrating 90 minutes behind him.
The Portugal superstar embraced a young Republic of Ireland supporter after she evaded stewards following the goalless World Cup qualifier at the Aviva Stadium.
And he sent the emotional youngster back to her dad with his match shirt after stepping in when security caught up with her.
Dublin schoolgirl Addison Whelan, 11, told RTE Radio's Morning Ireland: "I jumped over the barrier because I was in the second row. I jumped over the first row and over the barrier.
"Then I sprinted onto the pitch but there were security guards running behind me and there was another two coming from the other corner. I just kept sprinting."
Despite being chased and eventually caught by stewards, the Shelbourne Under-13s player still managed to get close enough to Ronaldo to share an unforgettable moment.
She added: "When I saw the other two coming from the other corner I ran more towards the halfway line so then I could swerve around them. But they caught me.
"Then I was just screaming Ronaldo's name. He turned around and he saw me and he was telling them to leave me.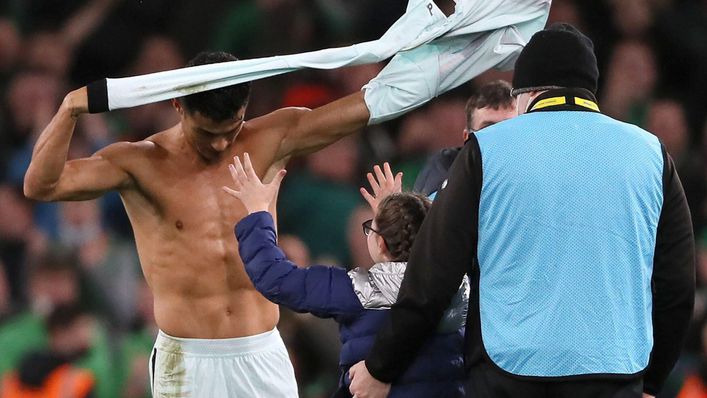 "So then I was calling him over. He came over to me. I was just in shock and crying and I asked for his jersey.
"I said 'Please, please. I'm a big, huge fan'. He asked me if I was OK."
Ronaldo, 36, was happy to oblige when asked for his shirt — much to the disbelief of Addison's father.
The Arsenal fan, who dreams of representing Ireland's women's team, said: "When my dad saw him taking off the shirt, his face was just in shock.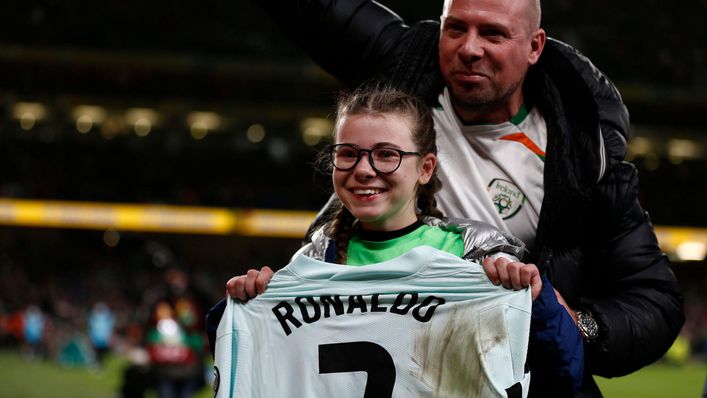 "I was like 'Oh my God, this is it, this is my dream, it's finally coming true'. That was probably his last time playing in Ireland.
"It's right beside me. I don't want to try it on."
The point in Dublin leaves table-topping Portugal needing to avoid defeat against closest rivals Serbia on Sunday to ensure they finish as Group A winners.
And you would not bet against Ronaldo and Co being among the favourites to lift the World Cup in Qatar next winter.