Chelsea beat Reading to seal fourth straight title
Cian Cheesbrough
LiveScore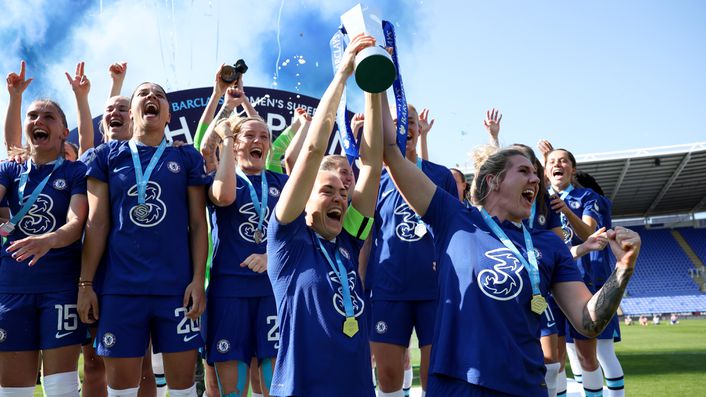 Chelsea have been crowned Women's Super League champions for the fourth successive season after beating Reading 3-0 on the final day of the season.
A brace from Sam Kerr and a Guro Reiten strike ensured Emma Hayes' side retained the title by finishing two points above Manchester United, whose 1-0 win over Liverpool was not enough for their first triumph.
The Blues also completed the domestic double for the third season running, having seen off the Red Devils to win the FA Cup at Wembley earlier this month.
Following the victory, Hayes praised her squad, thanked the fans and gave credit to her supporting staff.
She said: "What an unbelievable team I've got, lucky me.
"It was really emotional at the end of the game but I was man-marked by the cameraman so I didn't get the chance to let loose with a few tears.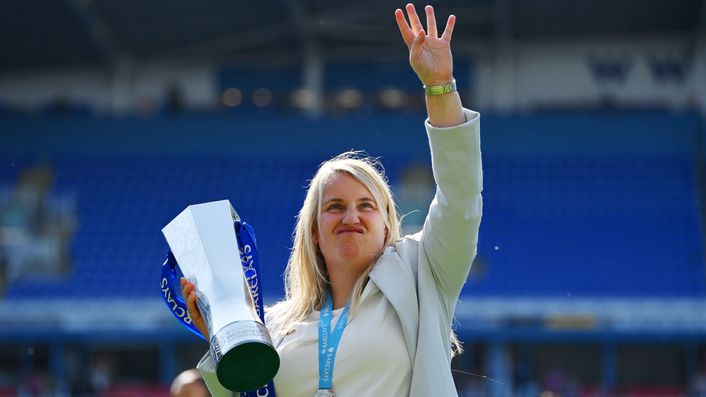 "For us it's not just about building a team to compete, it's about growing — and looking at a wall of 6,000 fans today gave me so much joy.
"Some of the players have gone through really tough times with not playing.
"I have to dispel this misnomer that players aren't happy when they don't play — they have the ability to look after themselves and games start coming around and on days like this they know it's absolutely worth it.
"We are family. These people are as close to me as my family. My entire staff deserve credit and the day as much as anyone."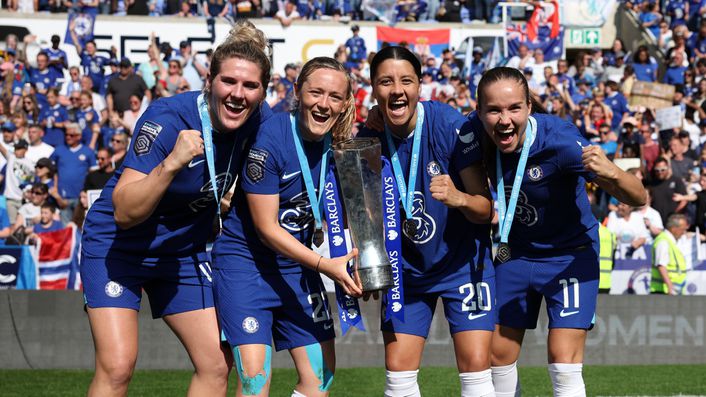 Aussie hotshot Kerr believes the pressure from United pushed Chelsea to perform at their best — and now she has her eyes on the Champions League next season.
She said: "I think at the end of the day it was always in our hands. Of course, there is a bit of pressure but it was the same last year.
"We knew that if we won every game and took care of ourselves then [we would win].
"I think we like it that way. We play better like that, under pressure. The next step for us is to play like that in the Champions League.
"To win two trophies is amazing but it would have been great to have brought two more back to Chelsea."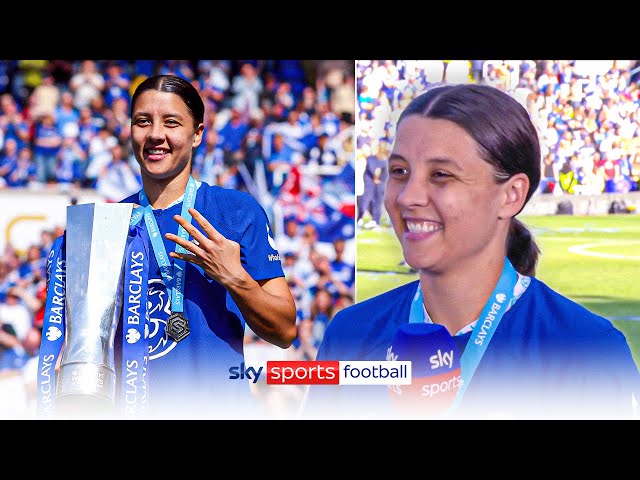 Reiten, who calmly slotted the ball between Reading goalkeeper Grace Moloney's legs for Chelsea's second goal, spoke of her pride for the club.
She said: "I am so proud of everyone at this club. It has been a lot of hard work but days like today make it worth it.
"We've played so many games. You have to go again every third or fourth day.
"But we keep doing it again and again, digging deep, finding that special moment to win games. And yeah, we're good!"
Tags