Celtic captain McGregor wishes Postecoglou well at Spurs
Ronnie Esplin
Press Association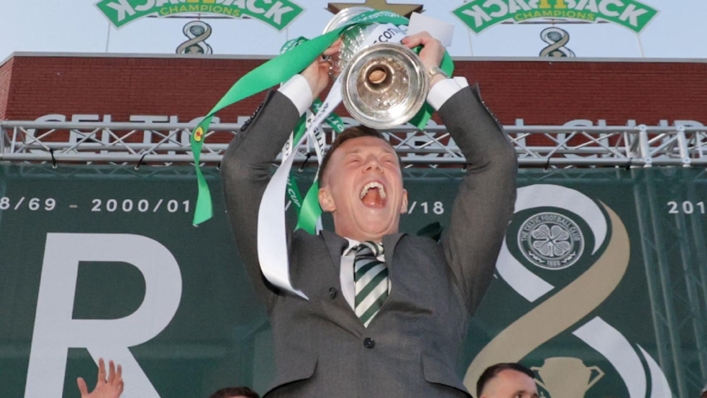 Captain Callum McGregor said goodbye to Ange Postecoglou and hello to Celtic's next Champions League challenge.
Just three days after the Hoops clinched the domestic treble with a 3-1 Scottish Cup final win over Inverness at Hampden Park, Tottenham appointed the 57-year-old Australian as their new head coach on a four-year deal.
McGregor spoke in glowing terms about Postecoglou on the club's official website then looked forward to the fruits of his success, a guaranteed place in the group stage of European football's elite club competition next season.
The Scotland midfielder said: "It has been great to work with the gaffer over the past two seasons and to achieve the success that we have, especially achieving yet another treble at the weekend.
"In fact, to win five out of six domestic trophies is a tremendous achievement and that is testament to the real focus and relentlessness of the manager, the players and our whole backroom team who have all worked so hard.
"I thank all our supporters again for what they have given us this year. The scenes at Hampden and Celtic Park, when we celebrated our success together, will stay with me forever.
"We have delivered something very special to our fans and done it, under the manager's direction, by playing an exciting and attractive brand of football. As all the players do, I wish Ange great success in his next challenge.
"We move on ourselves to our own challenges too. Our performances this season mean we will take our place deservedly in the Champions League and we can't wait for it.
"It will be brilliant to have these great nights back at Celtic Park and I am sure our fans are looking forward to experiencing this again, as well as watching us striving to defend all our domestic titles.
"The players will enjoy a well-earned break and when we return we will get right behind the new manager, we will be united and, as ever, will do all we can to bring our fans continued success."
Tags